Hi everyone,
We hope you had a great summer! On our side we have been working hard to offer you the best to jump into this new school year. We released many updates for our products, and you can discover some of them featured in this post.
Music notation Editor
We did many improvements, several of those being around the TAB and guitar notation.
TAB edition for grace notes
On our initial implementation of the TAB system, grace notes were left out of it. It was possible to edit grace notes, but those would not appear on the TAB staff.
Now graces notes are displayed in the TAB, and it is possible to edit those the same way than normal notes, by changing the fret number.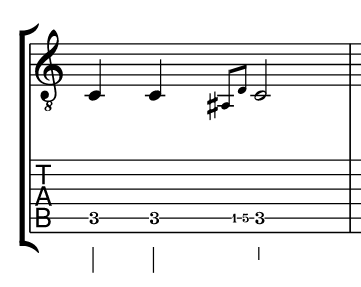 Display more notations when only the TAB is displayed
When editing a TAB on Flat, there are some information that we only display on the normal staff, such as the dynamics, annotations, let ring.
When only the TAB was exported as a PDF, those information were not displayed. Now this is the case:

Improved import of TAB from other software
When importing MusicXML files from other software, sometimes the fret/string information were dropped when our algorithm was not able to match the notes from the normal staff with the notes of the TAB staff, resulting in notes only appearing on the normal staff, the TAB staff being empty. Now it shouldn't be the case anymore.
Solfege display mode
It is now possible to have the solfege names of the notes displayed inside the note head. You can have more information on our dedicated article.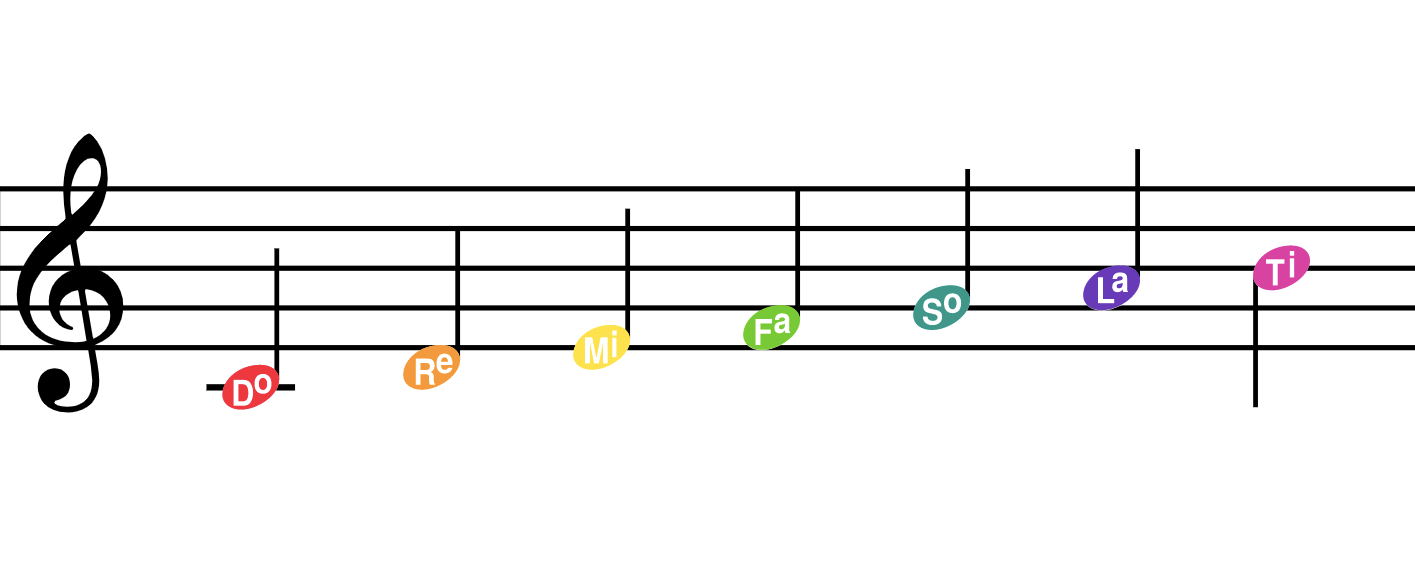 Track upload
It is now possible to directly use mp3 files as playback for a score with Flat.
Flat for education
In June we have added many features around assignments, such as Google classroom topics, Template Lock, and Custom toolset.
During this summer we kept working on extending the possibilities of assignments in several ways:
Assignments system available for all LMS
We made our assignment system work with all our LTI integrations. Here is our blog post detailing the new possibilities offered by this integration: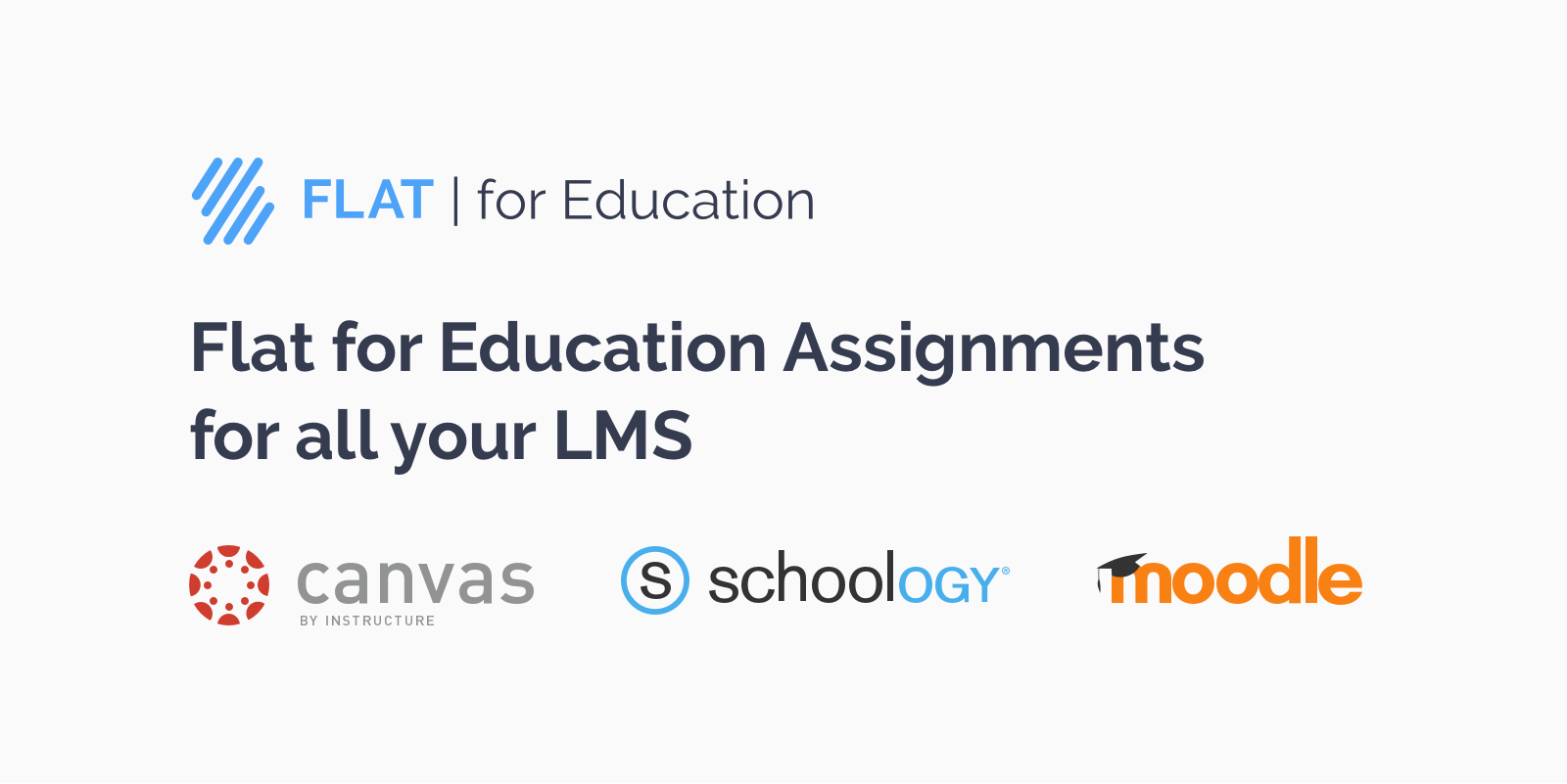 Playback limitation for assignments
It is now possible to limit the number of times a student can listen to a piece of music, or even completely disable the playback.

This is available in the extra section of the assignments edition.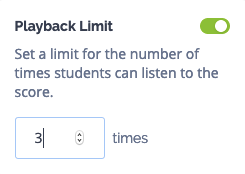 Assign individual students
If you want to give assignments to specific students, it is now possible!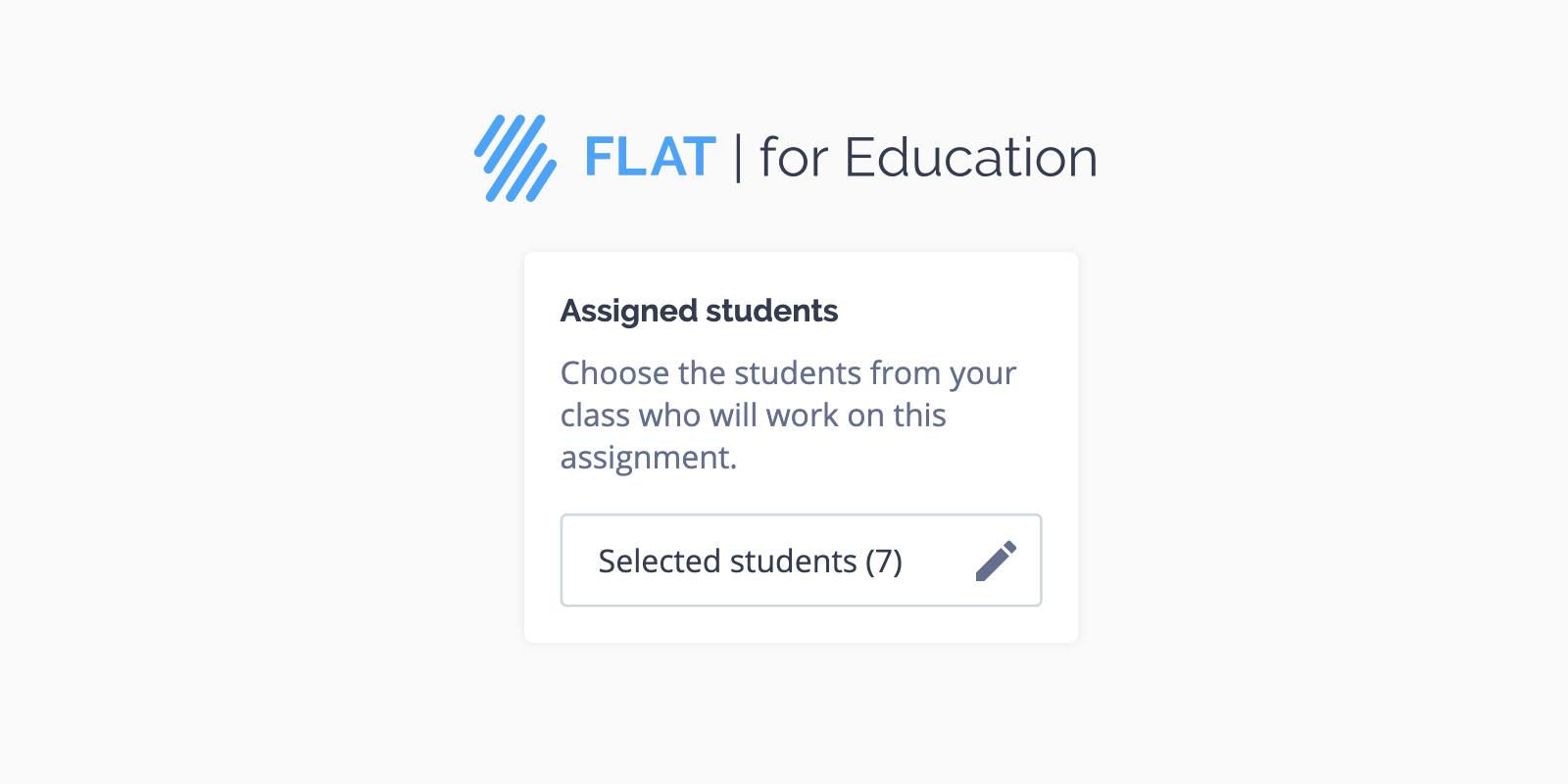 Class and school invitation codes are now easier to use
We simplified the usage of class codes and school codes. We now have a single and simple URL to join a Flat for Education organization: join.flat.io
On this page students only have to type code shared by their teacher: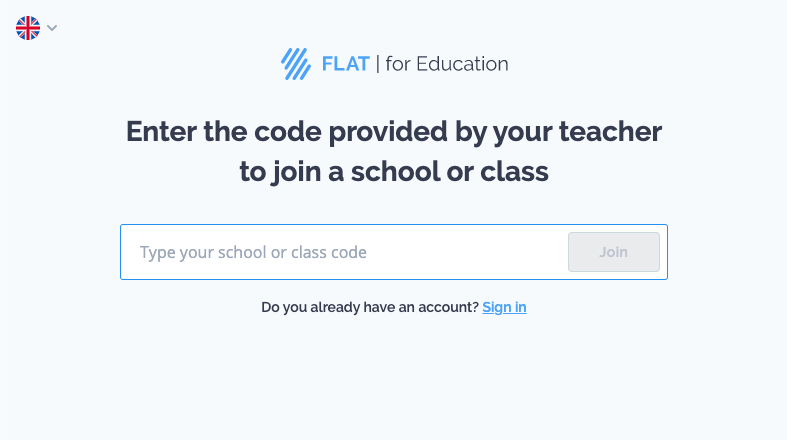 Renaming Flat for Education websites
If you think the URL of your private Flat for Education website is too complicated, or you moved to a new school, you can now rename your site directly in your admin dashboard: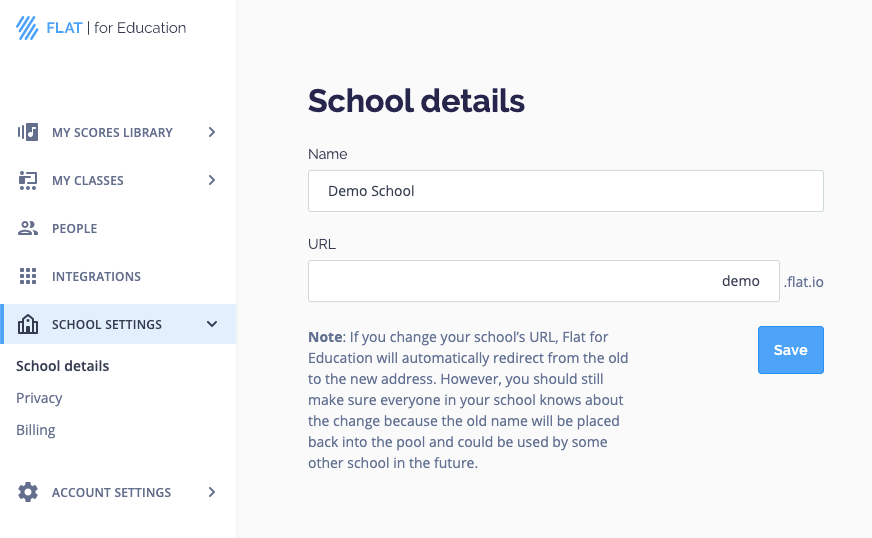 We hope those improvements will help you make the best of this new school year, with engaging activities and awesome music creation!  Please let us know if you have any suggestions or feedback regarding these updates 😁.
Have a great day,
The Flat Team