Hi all,
Following our recent major editor update, we just released a complete update of our history feature. That's actually the first update for this feature since we launched it two years ago.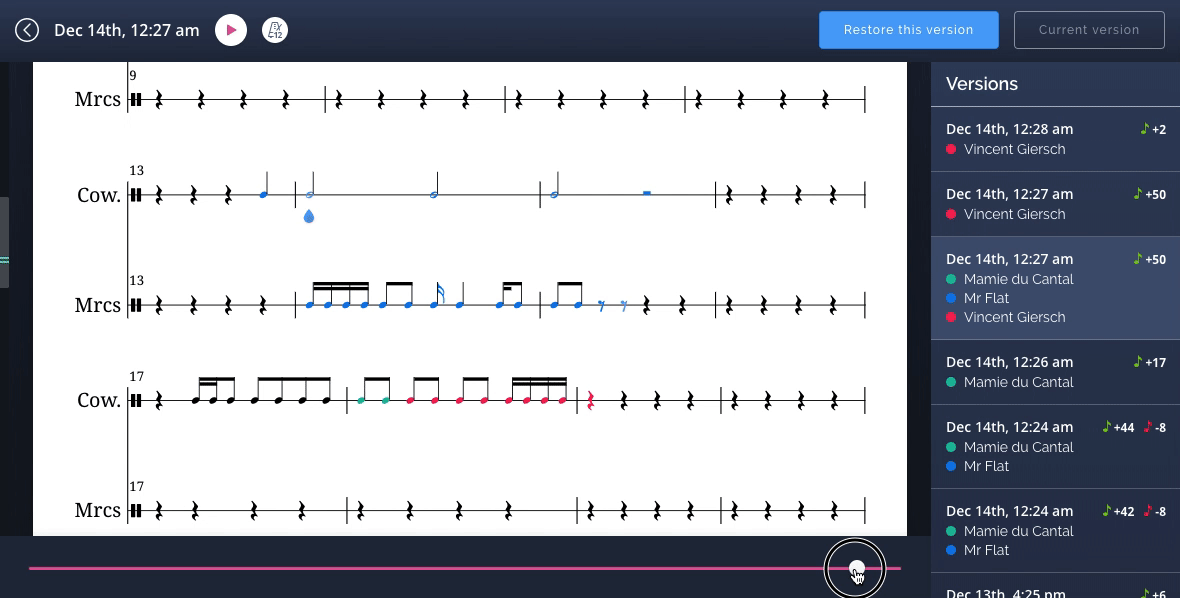 We previously had two different history interfaces for our free and premium users. The first main change is that everyone now has access to the same interface, this allows us to provide a more similar experience for all our users:
Flat Power and Flat for Education users still have a complete history with all the versions of a composition and the ability to browse and restore the document at every single change.
Free users can now browse all the major versions of the scores and restore one of the last 10 versions.
Thanks to our recent tech and auto-save update, this history is also much more reliable: you can browse the single changes you just made in your last version. We also make sure that every change is saved before restoring older modifications, so you will never lose a single music note.
We also refreshed the interface following your feedback: you can now quickly browse the main versions with the new side panel. In this one, we now display consistent colors for all collaborations across versions, and you have the full name of the collaborators displayed, which makes easier to know who worked on the score, even if your students have Minions avatars 🍌.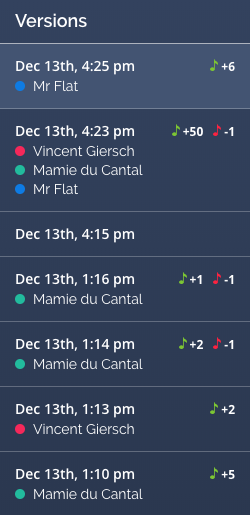 To learn more about our history feature and how to use it, check out our dedicated help page. As usual, please let us know your feedback, we love to hear from you!
Vincent & The Flat Team