Hello everyone,
Over the past months we worked hard to improve the experience of our web music editor, especially for the v8 where we introduced a more intuitive way to add and manipulate music notation elements.
In this post we also mentioned that we were working on native applications for iOS and Android: a dedicated experience for mobile and tablets and the best performance possible for these devices. Since this one, many of you have shared your feedback with us, asking for enhancements of our web version so it can be used with their touch devices more easily (e.g. Chromebooks with touch screens or Microsoft Surface)
We worked on defining a better way to display the elements on smaller screens and creating better and more natural touch interactions.
Here are some of the improvements you will notice when opening Flat on your touch device (and that you can see in the short video above):
We have a new small and beautiful piano keyboard at the bottom of your screen. With it, you will be able to simply add notes to your creation and edit the existing parts of your documents. It also makes full use of the multi-touch capabilities of your device which really simplifies the chords addition.
You can now easily zoom in and out using a regular pinch gesture.
The selection, manipulation and modification of the notation elements (e.g. dynamics) have been considerably improved, especially the support of an approximation in the selection that will allow you to quicker edit your document.
The collaboration and playback bar is now more compact and has all the best features of Flat available at all time (Playback, Collaborators, Smart History with all your previous modifications).
Here is an example of Flat on Safari for iOS: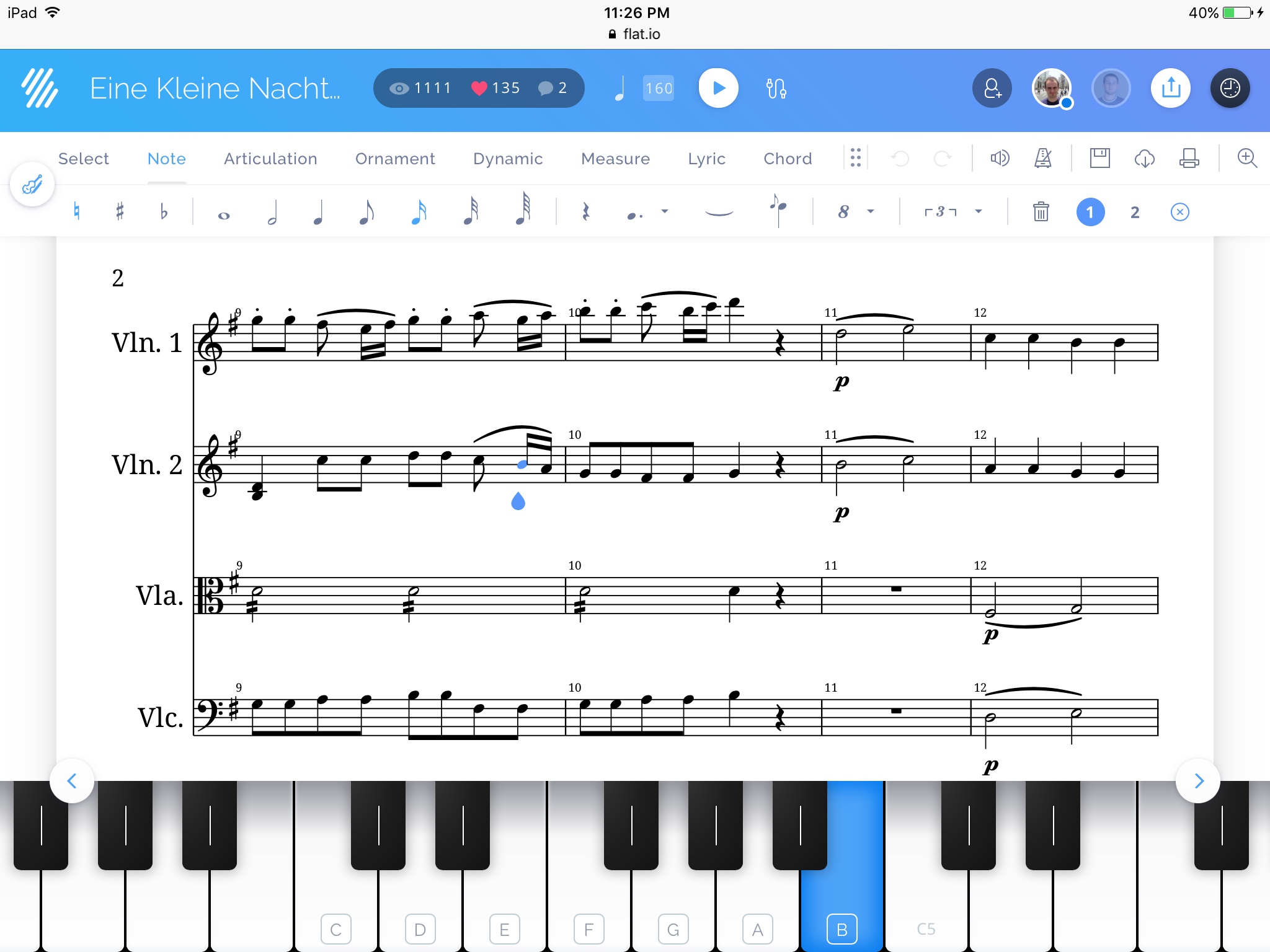 And on my Android smartphone with Google Chrome: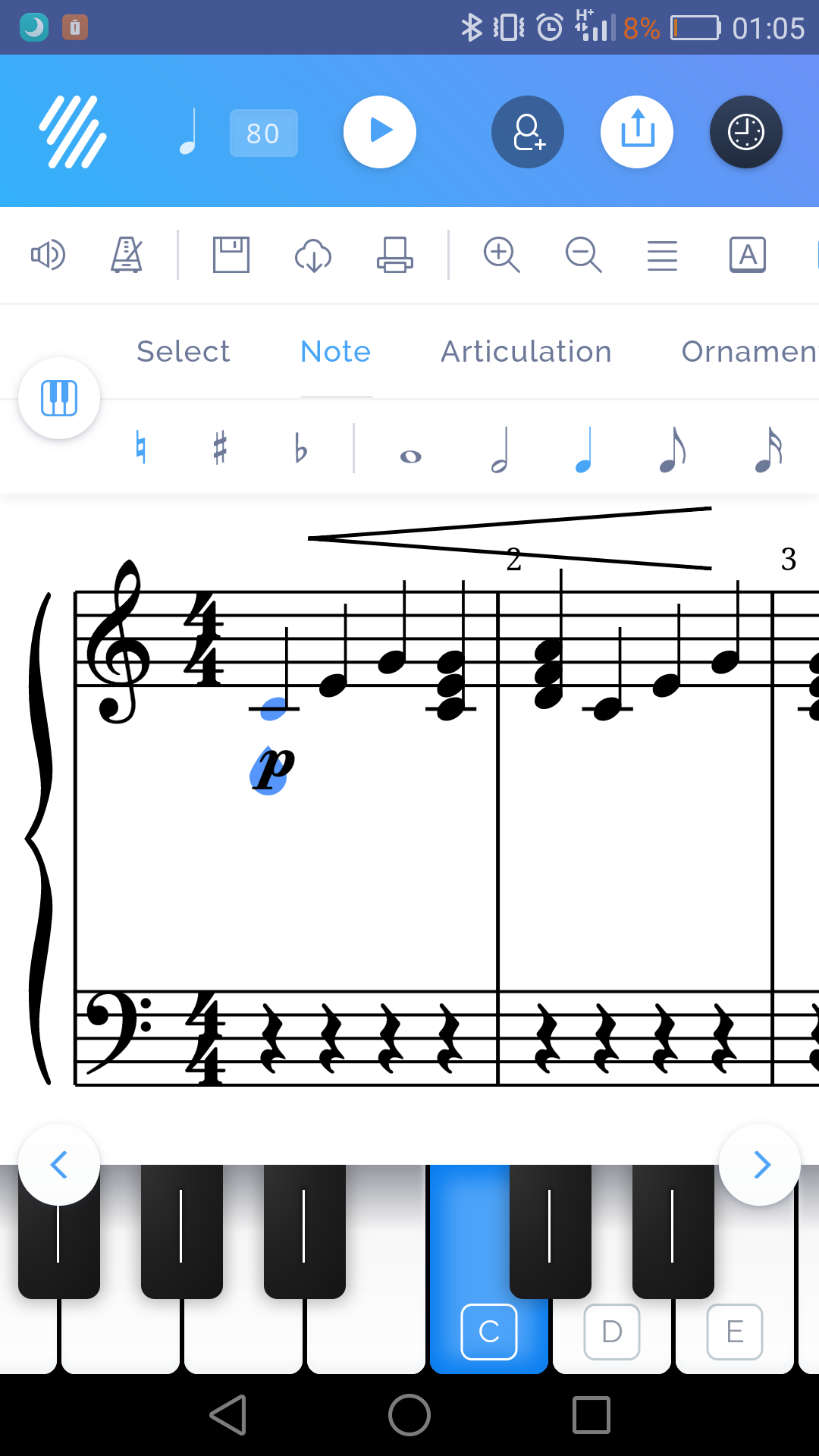 From notes & chords additions to manipulation and modifications of notation elements, we hope that this update will make your life easier when creating music with Flat!
Please feel free to send us your feedback or share your thoughts on social media, we really love hearing from you!
Cheers,
Vincent