Our toolbar was nice, but now it's even nicer. With this update, Mathias has been working hard to bring you a better toolbar experience.
With all the new notations we were introducing, we didn't want our toolbar to become a sketchy icons hive. We wanted you to be able to find the tool you need easily, clearly and fast.
That's why we grouped of few related tools together, under several forms.
Clef selection
Clefs have been grouped together, as there is now many more available!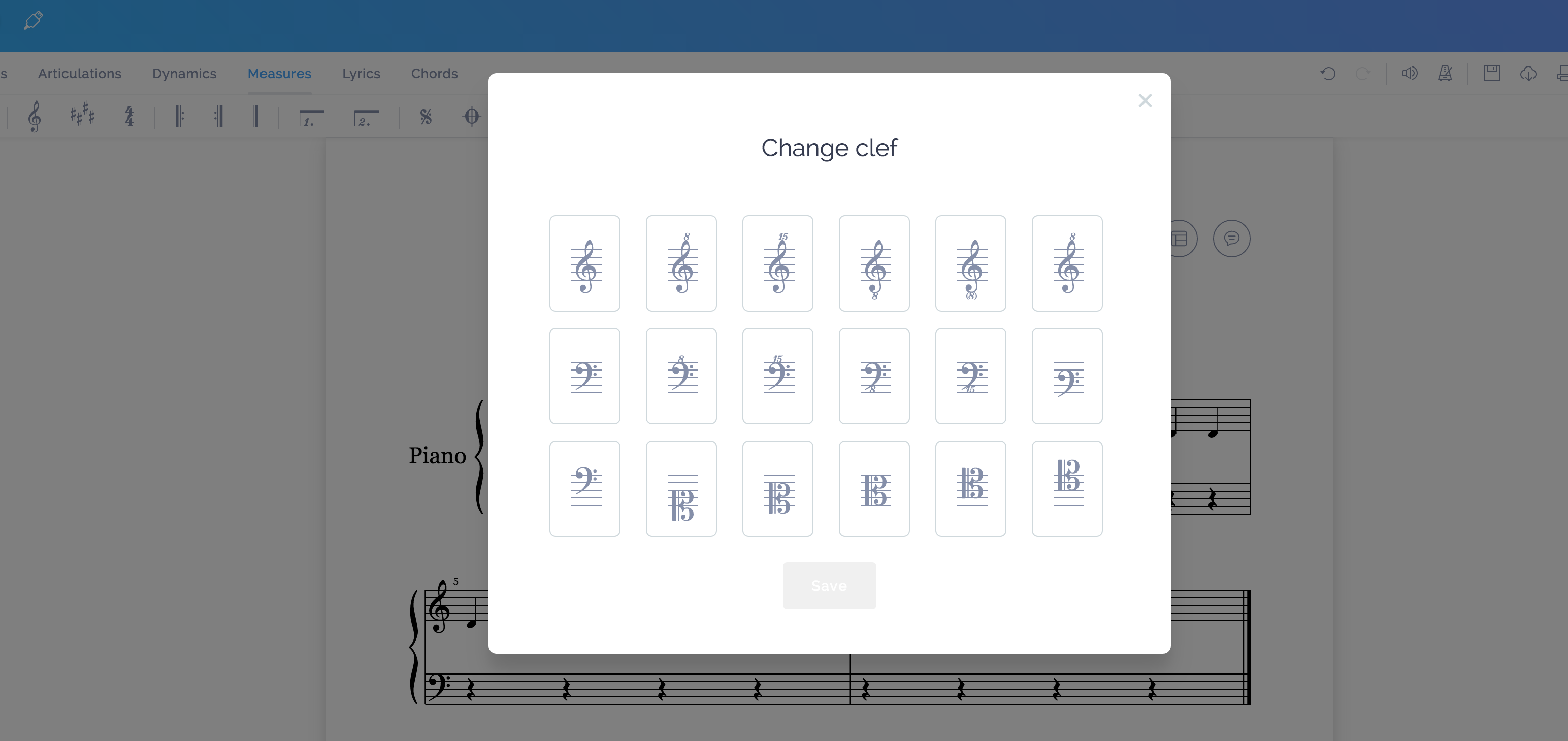 Tuplets
We added a few tuplets, so we grouped them together too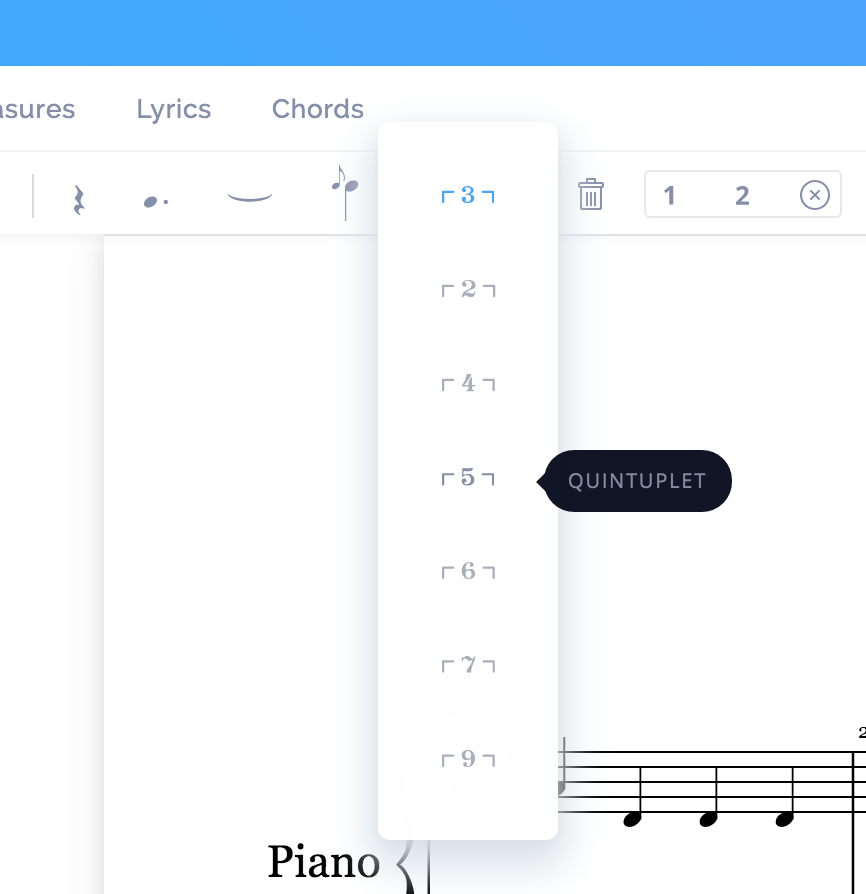 Voices
As you may have noticed on the image above, you can now have multiple voices, and we made them available in each tab of the toolbar, so you can easily switch between them.
Your experience
The toolbar is also globally nicer to use, thanks to the beautiful animations and transitions we added to it. The icons have been redesigned too. It's like wind on your face on a hot day, really refreshing!
Cheers,
Julien