Hi everyone,
We are updating all our LTI integrations, including Canvas, Schoology and Moodle to add the support of our assignment system.
You previously could share links to Flat for Education to create scores, templates that make copies and embedding interactive scores to LMS. From now on you can do much more, for example:
We wrote new guides to help you creating your first Flat for Education activity in your LMS, check them out here: Canvas, Schoology, Moodle and Schoolbox. If you use a different LMS that supports LTI, you will be able to use these new features as well. If you use Google Classroom or MusicFirst with Flat for Education, you already have access to all these features.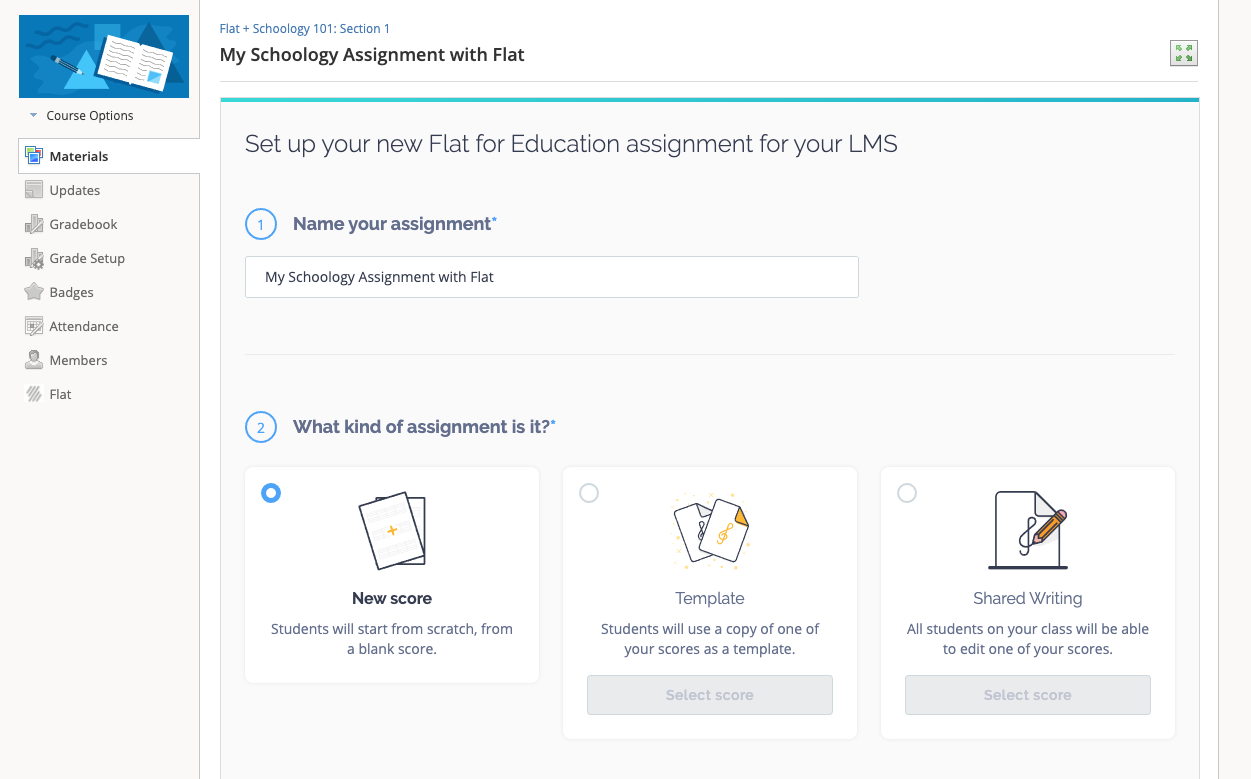 Your existing assignments created in your LMs will continue to work as expected. Please feel free to contact us if you need help to setup your LMS or have any feedback about this update or Flat for Education.
Have a wonderful day,
Vincent & The Flat for Education team