Hi everyone,
Today we are releasing an awaited update for Flat for Education: the ability to add grades to your assignments directly on our platform, and improved review pages with several new features.
Grading
When creating a new assignment or reviewing your students' work, you can now turn on grading for the assignment and add grades directly from our review pages.
All the grades you add are automatically synchronized with Google Classroom or your LMS gradebook. You no longer need to need to go back and forth between your LMS and for Flat for Education for each submission to add grades.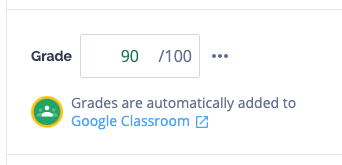 For Google Classroom assignments, all your previous grades are now visible when you open music scores submitted by your students.
For other LMS, grading is available for MusicFirst, Canvas, Schoology, Moodle, Brightspace, Blackboard, and more. We re-certified our product with LTI Outcomes for this new product update.
Review page
We completely reworked our review page to make it easier and faster to use:
You can now quickly sort submissions by first name, last name, or date directly from this page, and search students by name: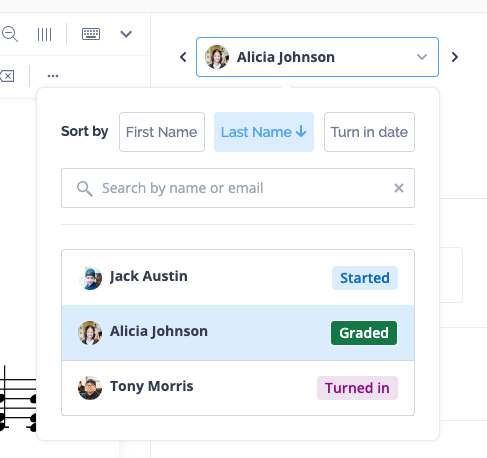 Instead of the single comment, you now have a private comments thread with your student at the submission level. Optionally, you can also receive in-app and email notifications for these comments, and directly reply to these comments directly from the emails' notifications.
You now have access to the full history of the score in 1-click.
We added a submission history that gives you a full overview of the submissions: when this one was started, turned in, the different scores version and who worked on them, and the grading history.
And finally, more accessible colors: we improve the accessibility of the colors we used for the submissions' states (Not started, Started, Turned in, Returned, Graded).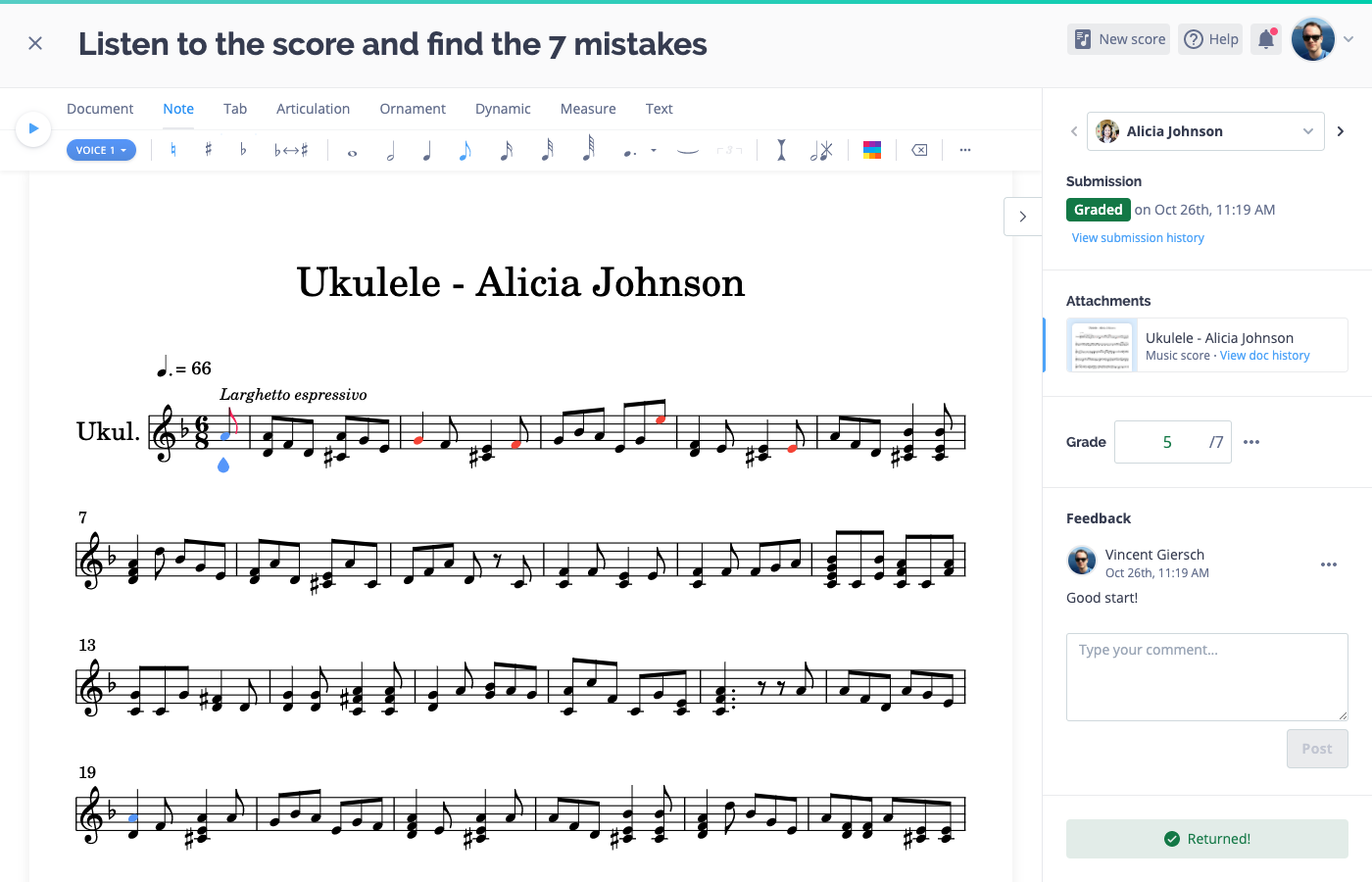 New Students' work tab
On your assignment view page, you now have a dedicated "Students' work" tab with all the submissions. In this new tab you have a quick overview of all the submissions, unread comments, and return multiple submissions at once.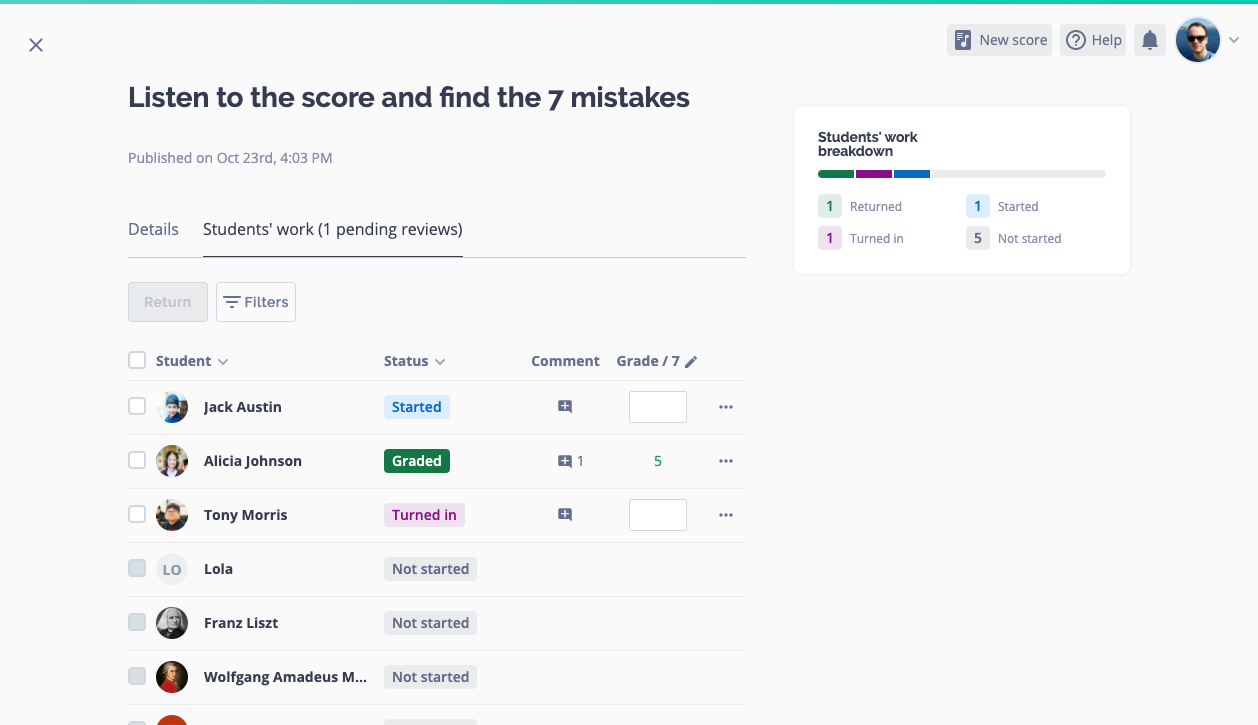 Thank you!
Once again, this Flat for Education update has been designed and developed based on your feedback from this year, and we would like to thank you for always sharing with us your questions, inquiries, and suggestions! This is just the beginning for our grading feature, and we will back soon with new exiting updates.
Have a great week,