Hi folks,
Some great features have been released last weeks. Here's the most awaited, Tempo change!
You can now select a range of measures to change the tempo value: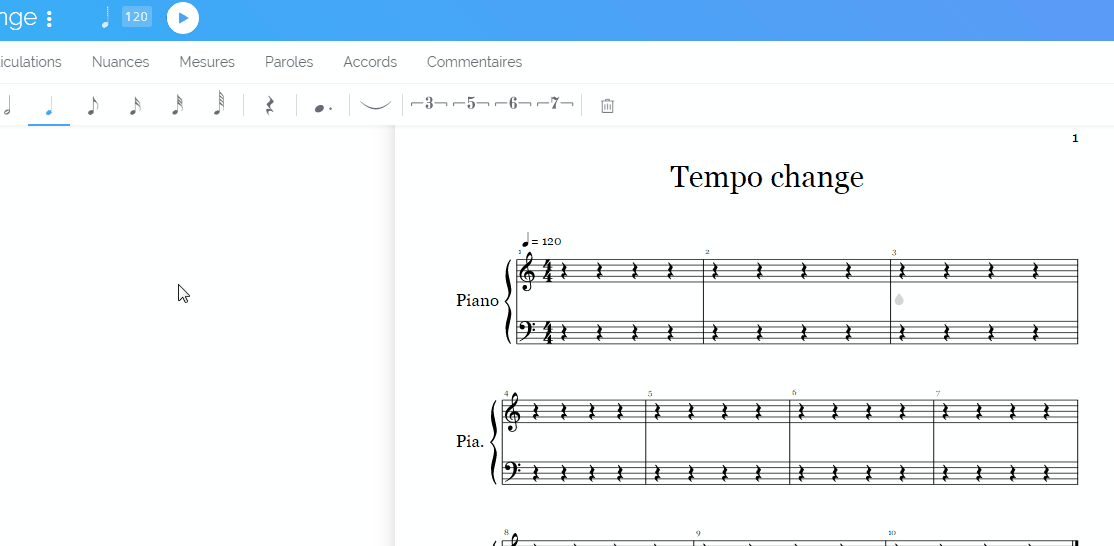 Or you can change directly at your cursor position: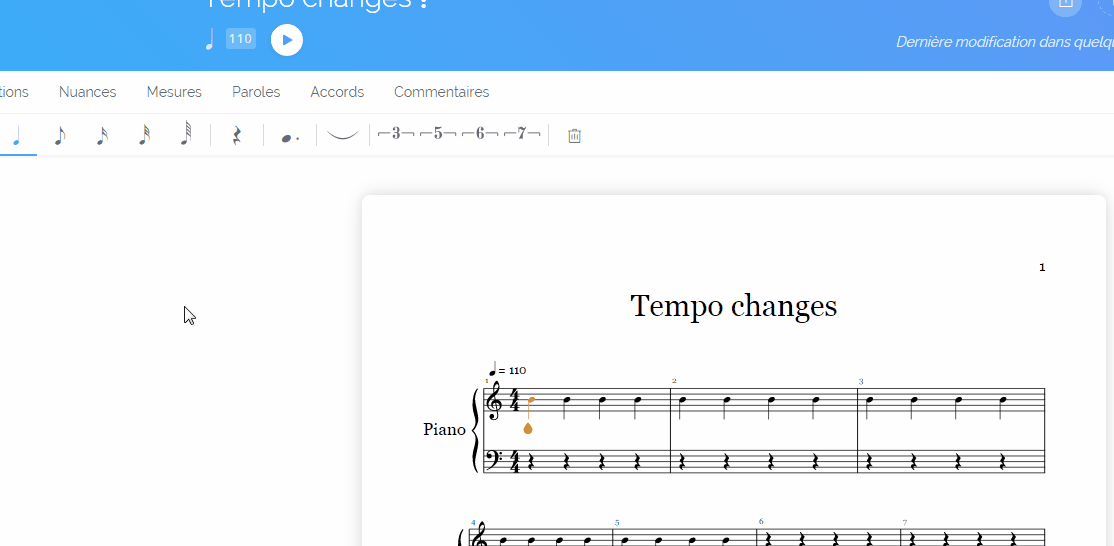 It will change from your position to the end of the score or the next tempo change.
Enjoy this new feature and feel free to send us any feedback.
Have a great Monday!
Pierre & The Flat Team