Discovering connections and spotting patterns can really amp up our learning process. That's why, especially when it comes to learning music, using colors to teach and understand musical notation is a pretty common trick since it provides a helpful visual guide. This is very useful for beginning musicians, as it helps them understand things faster. But even for experienced musicians, using colored notes can help you quickly spot key or chord changes in your score.

✨ In short, colored notes connect what we hear with what we see, making complex music easier to understand.

Teachers are particularly big fans of colored notes because they're seriously smart tools. By matching colors to different musical pitches and highlighting patterns, teachers help students pick up on musical notes way faster. Plus, this way of teaching doesn't just speed things up – it also gets students excited and brings out their creative side.

🔥 If you're a music teacher, you're in for a treat with the feature we're introducing today – you're going to love it!
Custom color music notes

On Flat, you have two ways to add colors to noteheads. The first option is by picking a color for a single note, or a range of notes, using the color palette.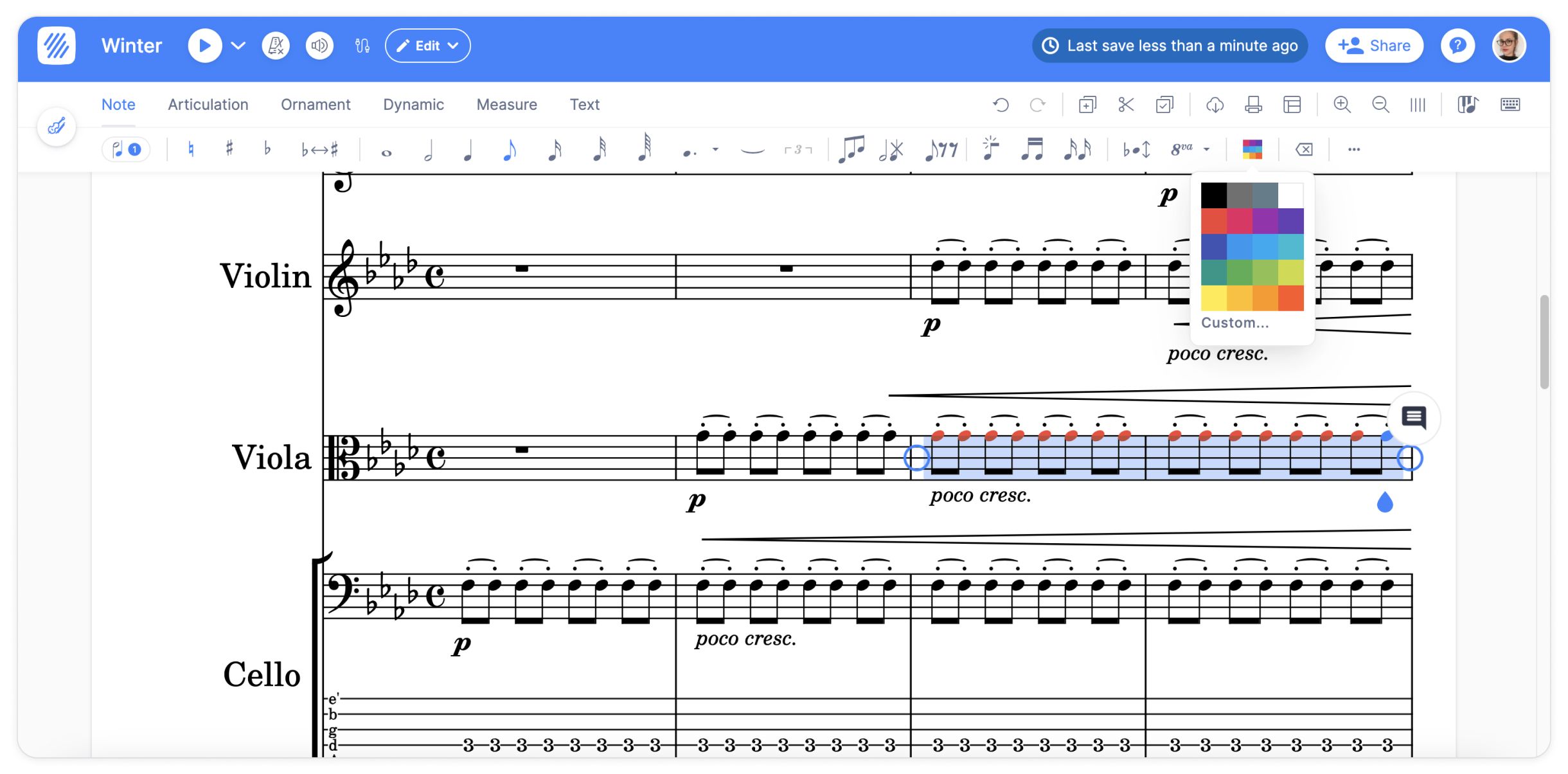 💡 You can find a tutorial on how to use this feature here.

The second option is to have the notes be colored automatically based on their pitch by using the boomwhacker colors in the layout settings.
💡 Here you can find a tutorial on how to use boomwhacker colors in your score.
🙋🏻 Many teachers were looking for a little something extra. They wanted a distinct set of colors that went beyond the boomwhacker option. Without it, they had to manually apply colors via the color tool for every individual note – a process that certainly wasn't the most convenient.
So more good news: thanks to your feedback, we're thrilled to unveil a brand-new customization feature that is bound to bring a smile to your face. This enhancement has been designed with you in mind, aiming to simplify your experience.
Personalized notehead colors

You can now craft your very own color scheme! To get started, simply go to the layout settings. There you'll find the option to handpick colors for each unique note pitch, giving you the creative freedom to create a musical experience that looks just the way you like it.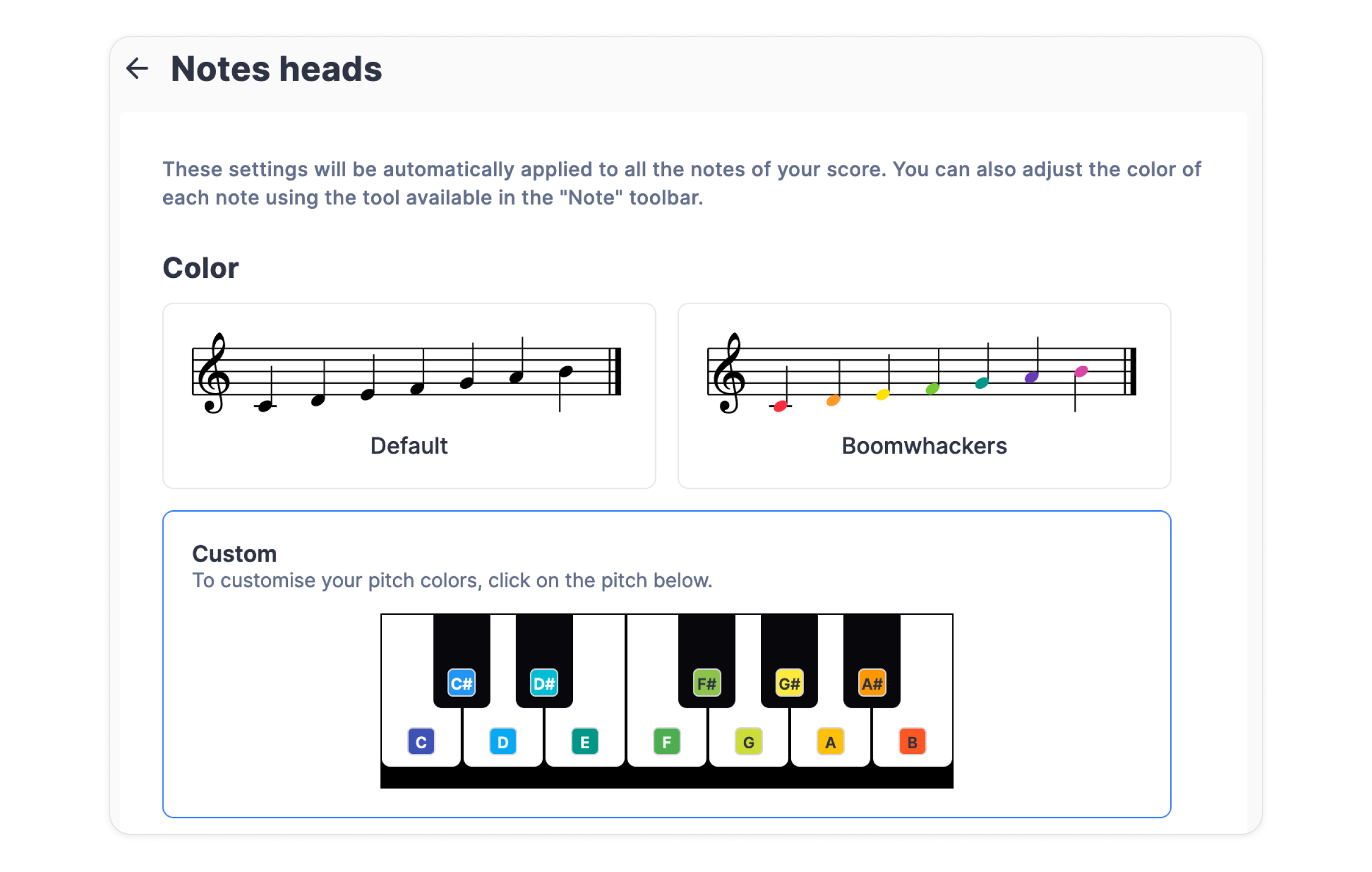 We believe that colors will quickly become an integral part of your teaching or learning routine on Flat!