Hi!!
Hope you had a great weekend!
Here in the garage everything is going fine!
To freshly start your week, a good new! :)
Crescendo and decrescendo are now available on Flat.
Here's a quick example: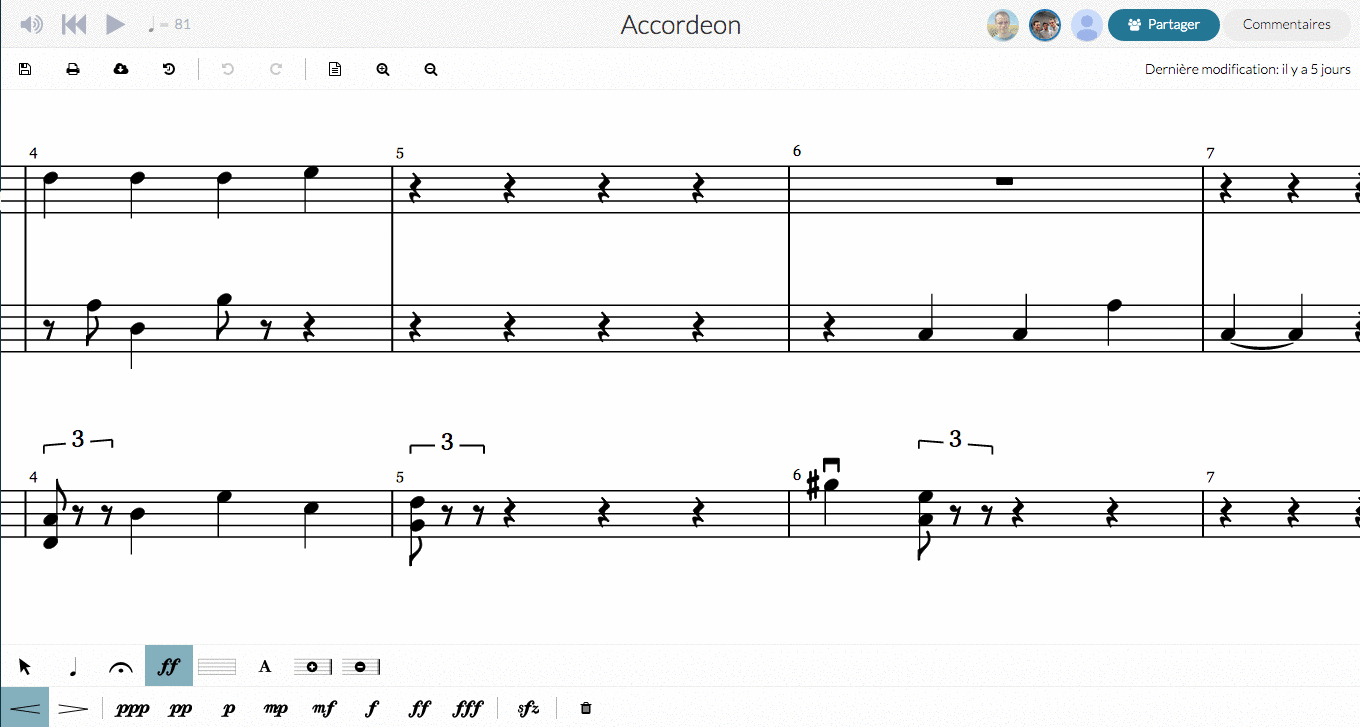 Want to try it ?
Stay tuned many other features are coming within the next days! :)
Have a great week!
Pierre & The Flat Team