Hi everyone
It's been a long time since our last feature release. We're delighted to announce you that time signature can finally be edited!
We know that most of you were eagerly awaiting that functionality. We're so grateful for your patience and your support!
How to change the time signature
To change the time signature we kept the same behaviour than the clef change.
Here's a quick example: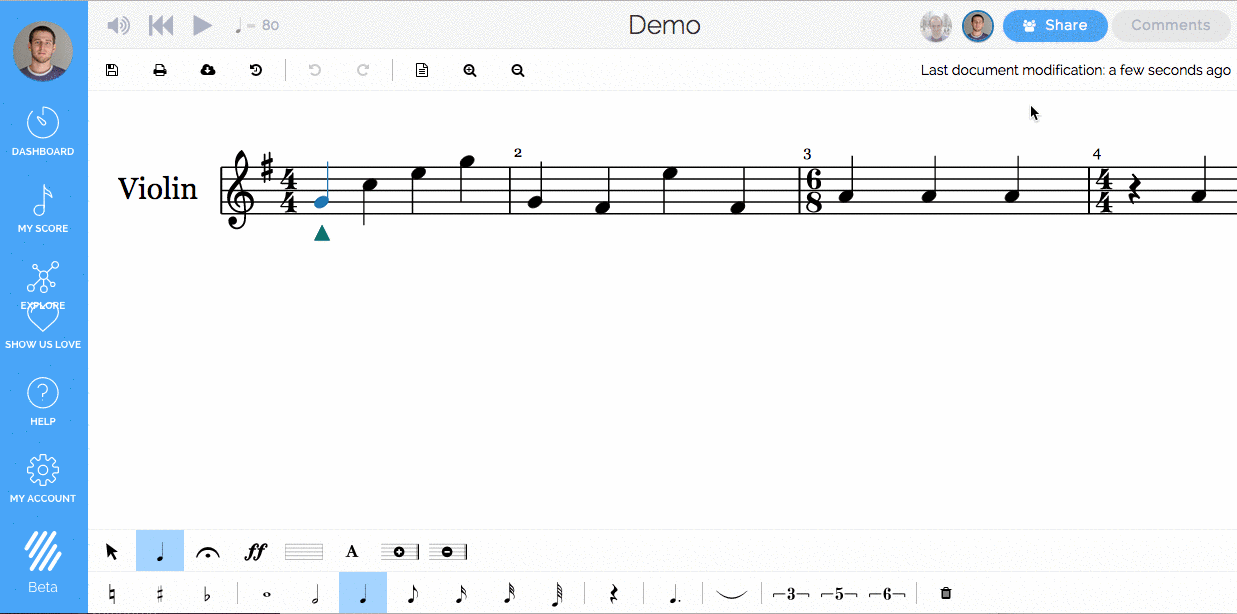 Hope you'll enjoy this new feature as much as we do :-)
Have a great summer!
Pierre & The Flat Team