Thousands of people are already using Flat to create great contents and this is awesome for us to see all these nice compositions. But the thing you like the most is to share your music scores on your web pages and especially on your blogs, and that's a feature you asked us to add.
Today we are now pleased to announce that now you can do it in a really simple way!
Discover an example of how you can embed a music sheet created on Flat in a blog post (for example on Blogger):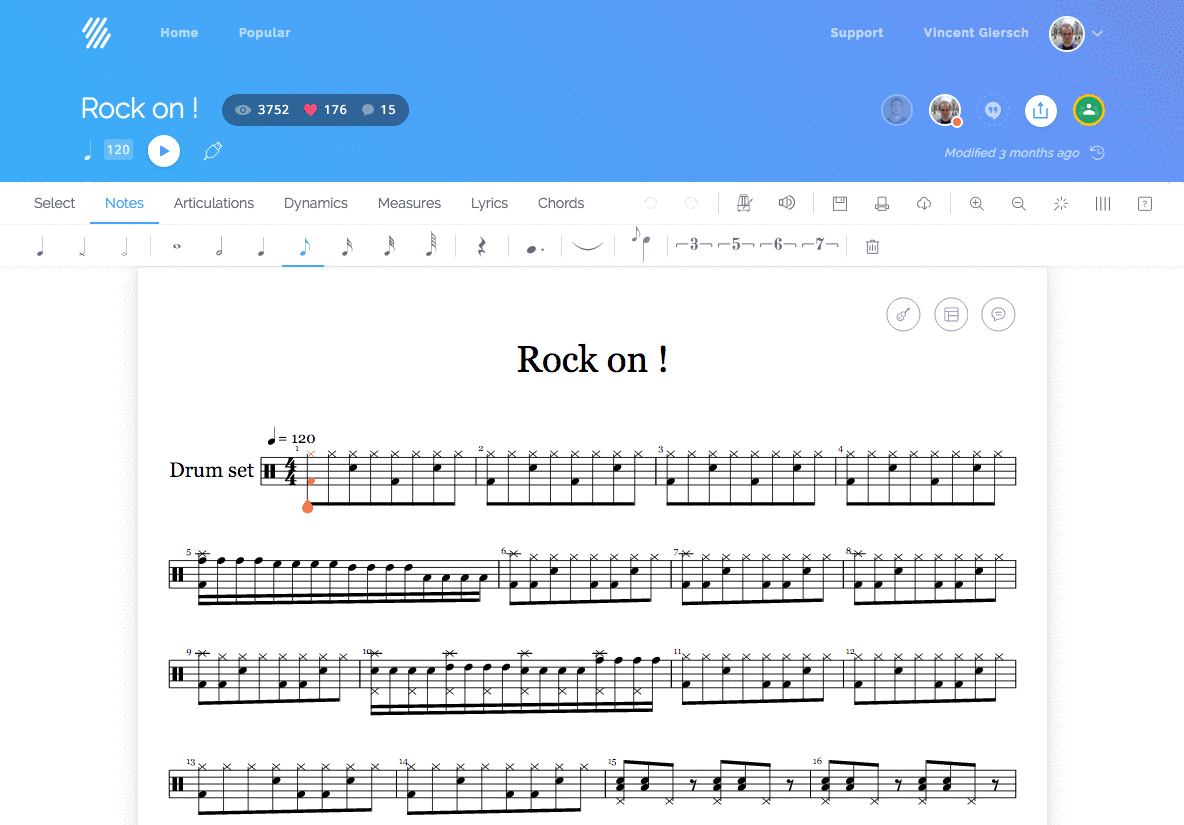 My friend Pierre already likes this new feature and use it for his blog posts about the edition of drumset music scores!
Enjoy sharing your amazing work & see you on Flat!
Vincent