Hey there,
Flat for Education is now 1 year old! Thanks to your feedback during this first year, we have been working during the past weeks on the first large update of this product with a single idea: keep simplifying the music education with our technology.
Today we are proud to highlight some of the updates that are now generally available:
A new dashboard for your classes
The classes dashboard now displays quick and useful actions and gives you an overview of the ongoing assignments for all of your existing classes: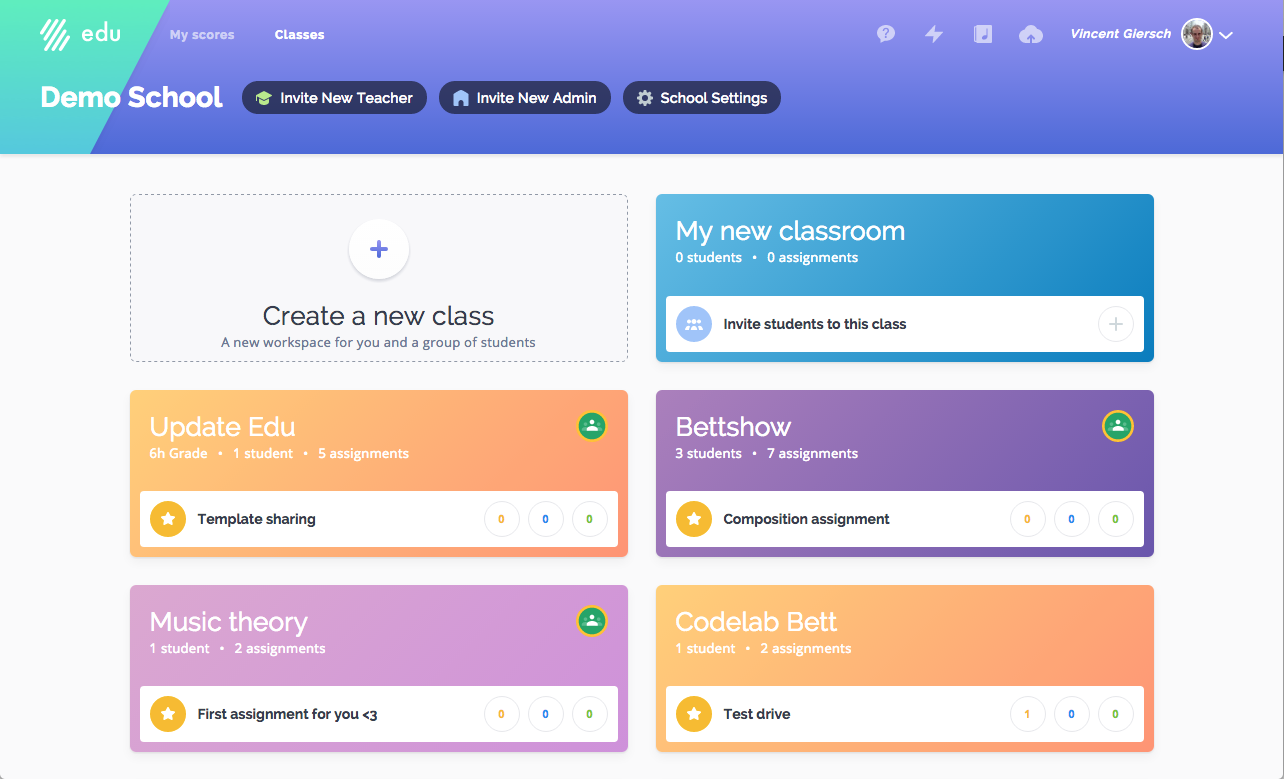 Class creation and students invitation
Classes on Flat are really useful to work with a group of student, from 1 to 1 assignments to group collaborations.
We rethought the classroom creation and the invitation of students to make it easier to use for all of you.
You can now create a new class by entering its name or choosing it from Google Classroom: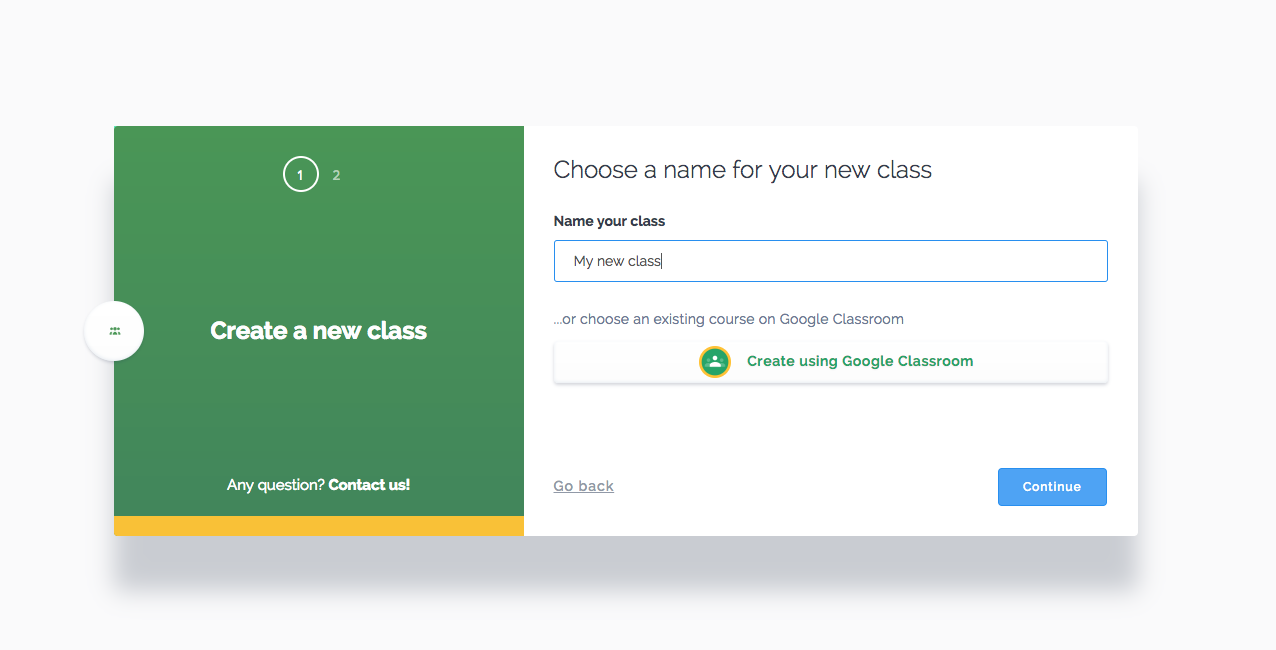 ... and invite your students with an invitation link, an invitation code or manually create unique usernames for your students and choosing existing accounts: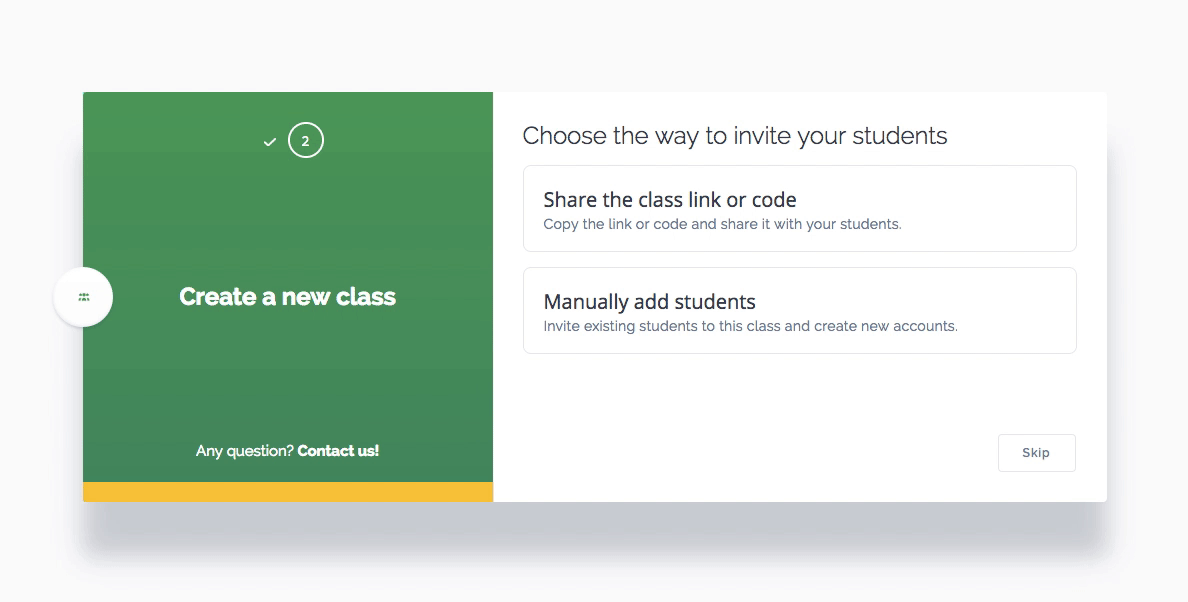 Assignment creation
We also improved the assignment creation flow, especially simplifying the addition of attachments and the choice of due dates: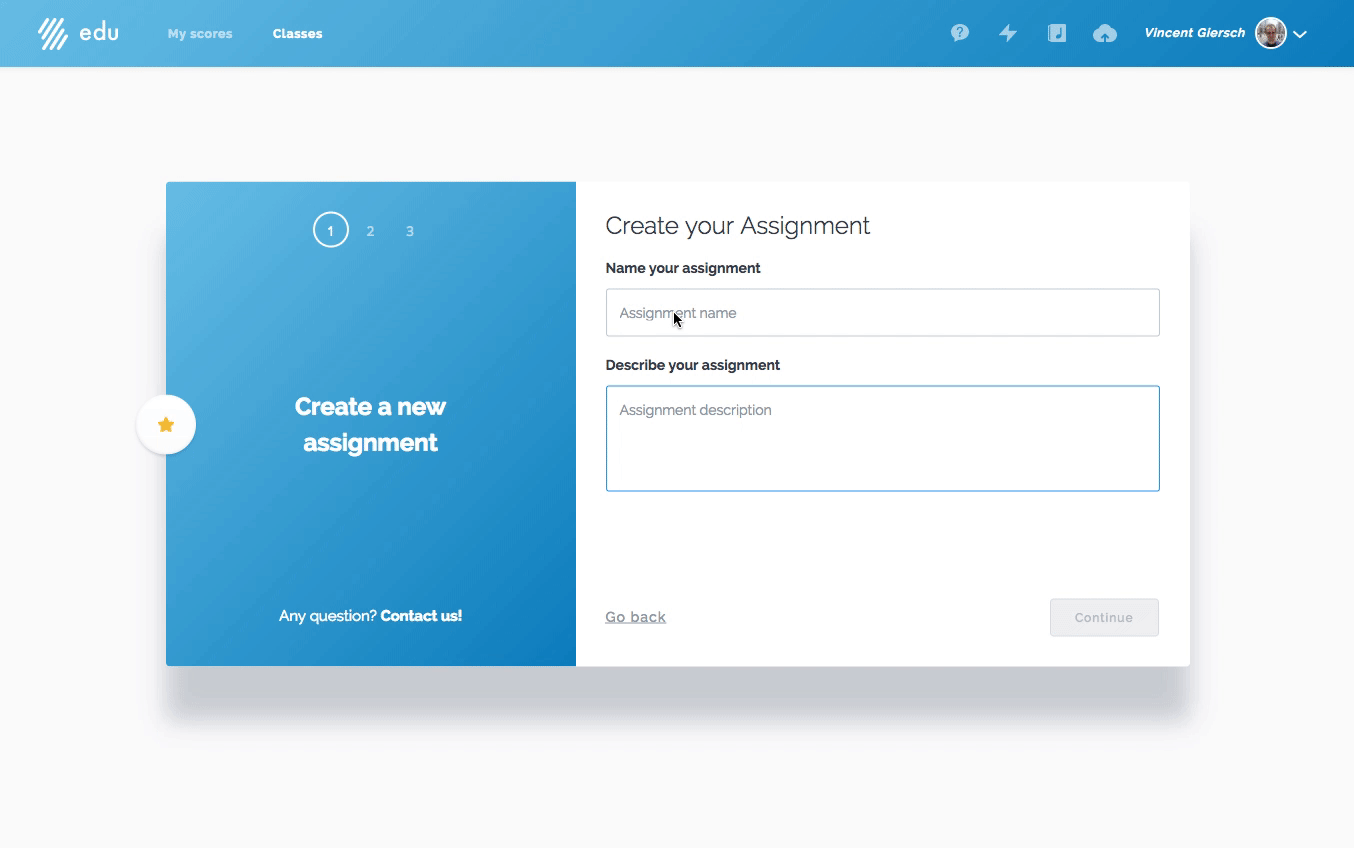 Editor side-panel
The assignment side-panel in the editor has been completely revamped.
The students now have all the assignment information in this panel including the possibility to submit their work in one click.
For the teacher version of this panel, it is now much easier for the teacher to browse submissions and to switch from one submission to another.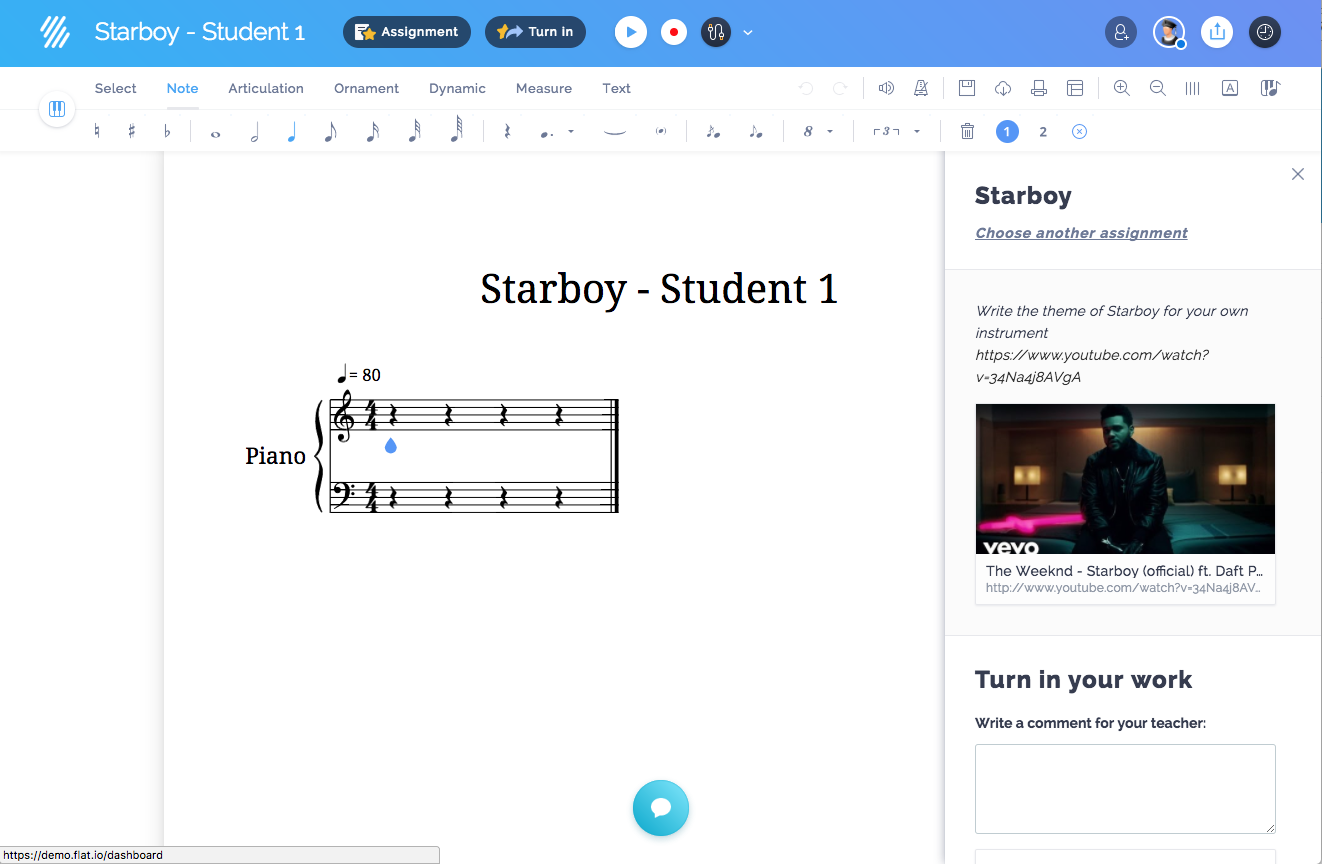 Our offer
We took advantage of this update to simplify our offer, and we now have a single and simple site license offer: $1,5/user/year, starting with our $75 small pack for classes below 50 students (with still no setup fees and no fees for using external SSO and integrations).
This Flat site license offer is now available yearly or quarterly, and also with a public volume pricing ($5000 for 10,000 students, then $0.50/user/year).
We also received a lot of requests to have free trials larger than our previous free tier (i.e. 50 students / 1 class), that's why we're launching a single 1-month free trial up to 10,000 students.
What's next?
Thanks to this update, we are now ready to start working on the next stage of our education platform with a new learning dimension. If you have any feedback or suggestions regarding this present update or want to be an early tester of our new upcoming features, please drop us a line at edu@flat.io.
For our developer friends
We've also been working during the last few months on migrating our whole education platform to a brand new REST API. We will launch the first public methods of this Open API in the upcoming weeks. If you are interested in getting an early access, feel free to contact our team: developers@flat.io.
Vincent and the Flat team