Hi everyone,
Today we are releasing several updates around student accounts that will save a lot of time for everyone using Flat for Education.
Deleting accounts when deleting classes
When removing a Flat for Education class - and if your admin enabled it - you will be invited to remove student accounts that are no longer used in your Flat for Education organization.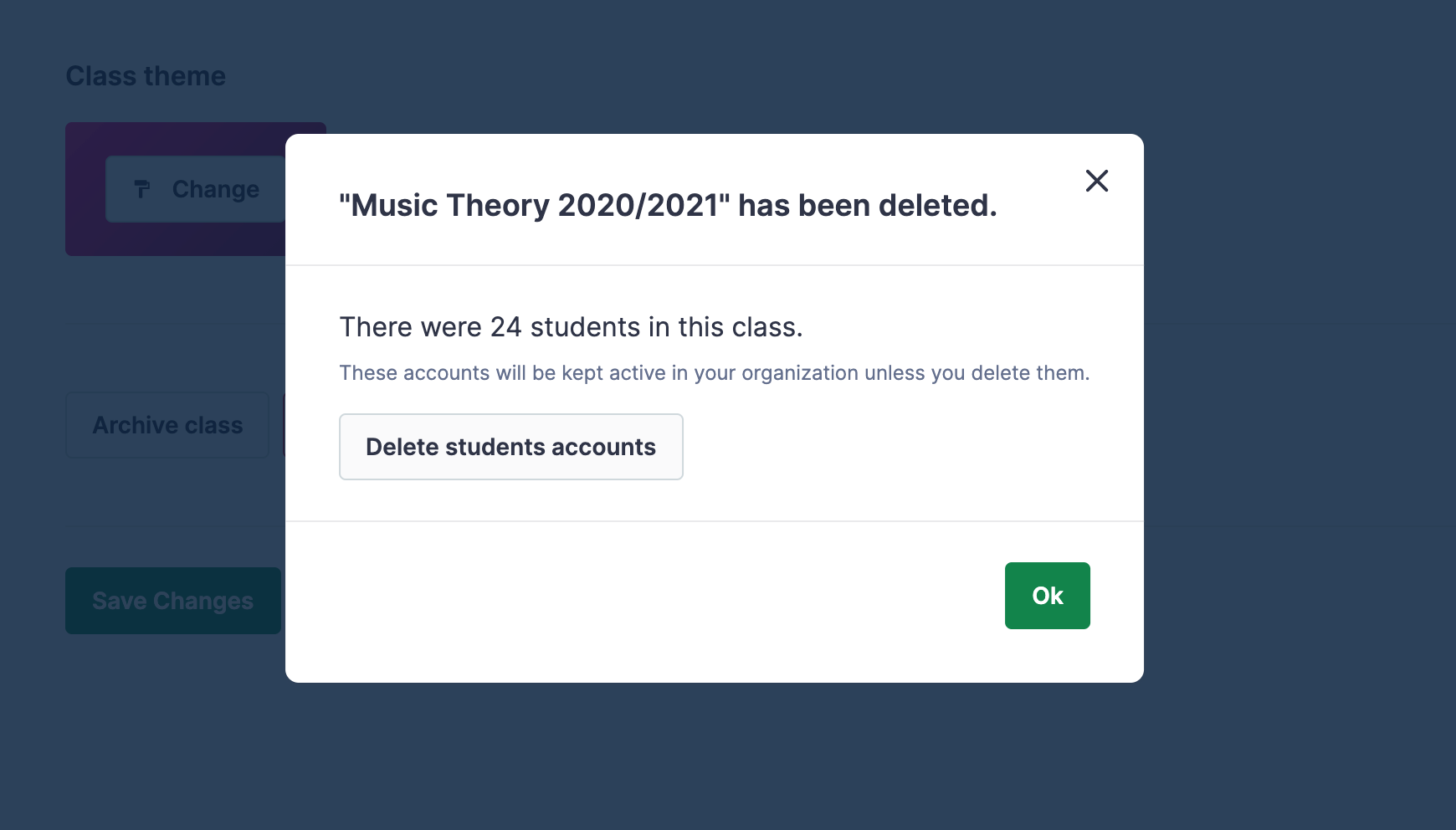 With this new feature, you will immediately see all the students that only joined the deleted class and delete their accounts in a few clicks.
Student accounts that are part of other classes, whether yours or another teacher, will keep their accounts.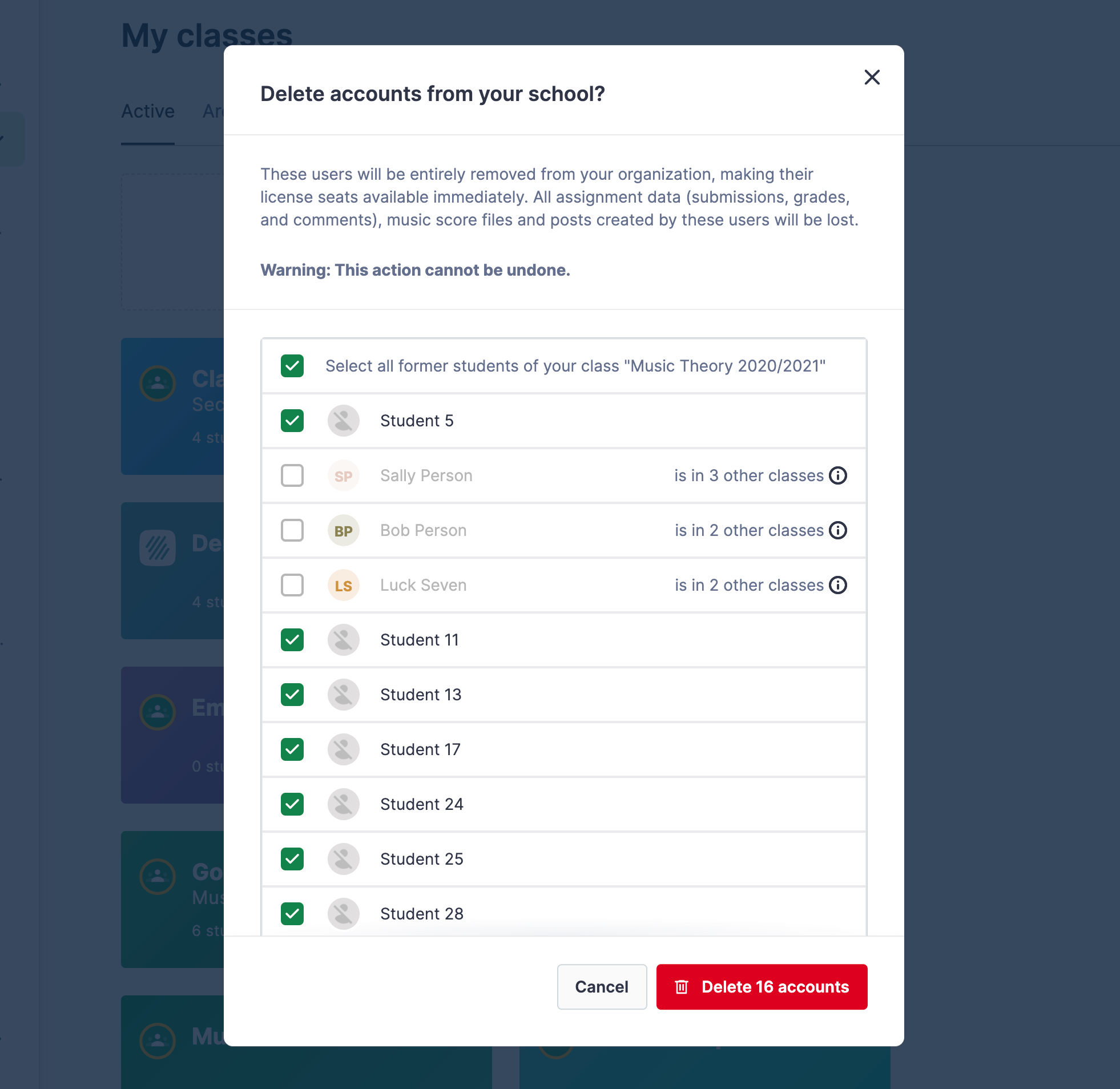 Enabling this new feature as admin
This feature is automatically turned on for Flat for Education organizations created after August 1st, 2021.
For organizations created before that have more than one teacher account, you can enable it in your school settings:

Already deleted your classes from last year?
If you have already deleted the classes and want to delete inactive accounts that are not part of any of your upcoming classes, the fastest way is to filter the accounts on the "People" page.
For example, using two filters: "Student accounts" and "Not part of any class", then selecting all shown accounts to delete them: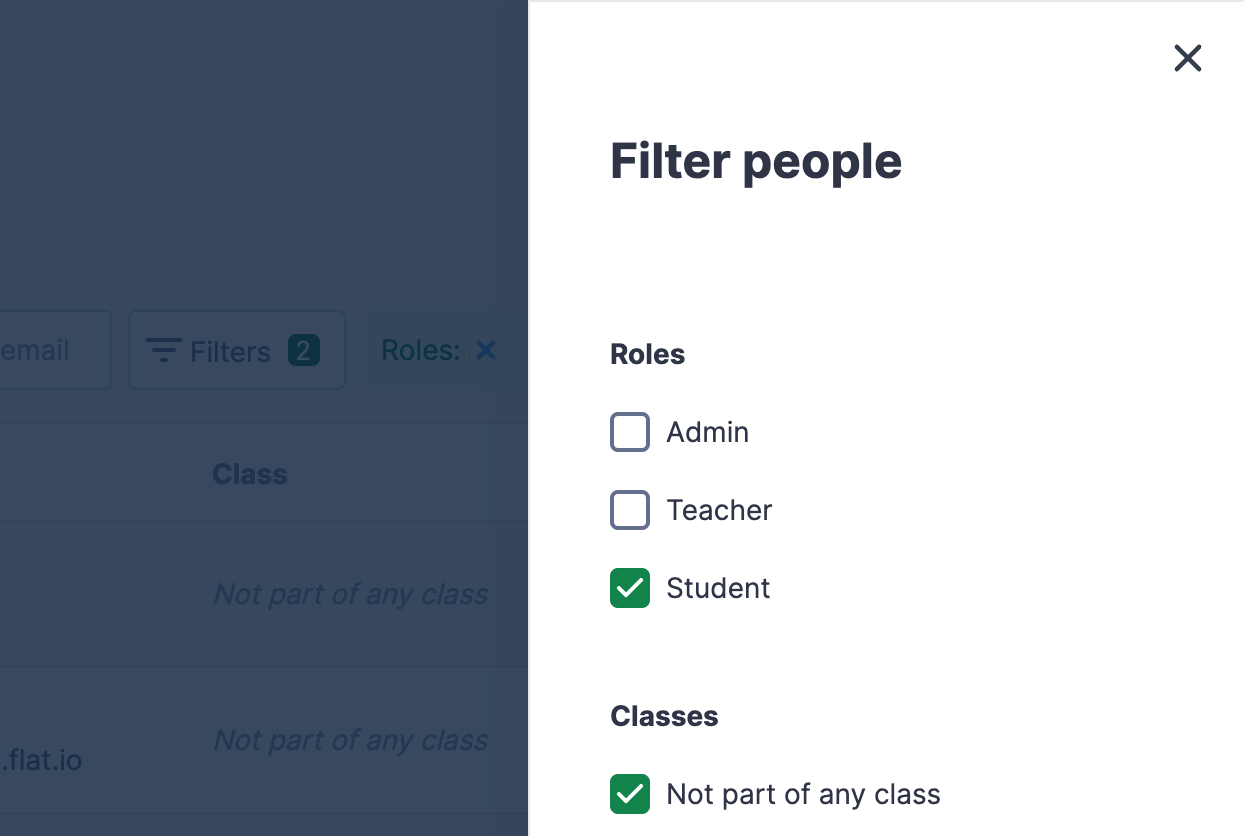 What's next?
We continue releasing daily updates to our products, and this was one of the improvements we planned the back-to-school period, based, as always, on your feedback.
If you have any suggestions that would make your life easier while using Flat for Education, please let our team know at edu@flat.io.