Hi everyone,
First, I wish you a really great Google I/O 2015! For the occasion, I'm really pleased to introduce you a new feature we have worked on during the past few months and which has been early tested by many of you, Flat for Google Drive.

The support of Google Drive in Flat adds a new dimension in our application, allowing you to manage your music scores like any other document you could have stored in your Drive, with the simplicity of both Flat and Drive.
Let me highlight you two nice features now available when you'll use Flat in your Google Drive:
Music scores preview
Like any other document, you can now directly see the preview of your music scores right in your Drive:

And then the first page of any music score:
Easy document sharing
All the permissions of your music scores are now synced between Google Drive and Flat, so you can easily grant your collaborators on your documents directly on your Drive. Once it's done, the document(s) will be directly available on their Flat and Drive accounts.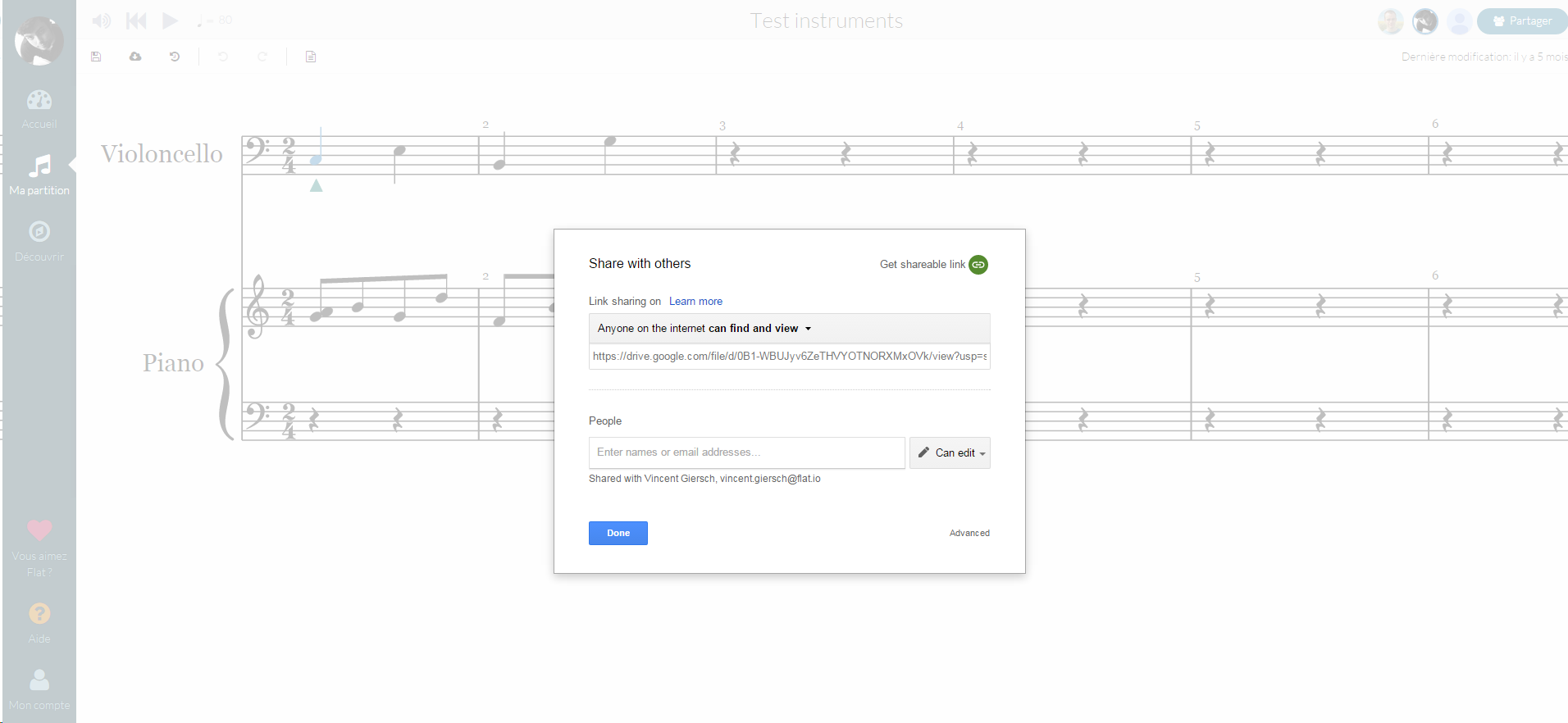 For your information, the Flat sharing interface is still available as a preference in your account.
If you have any question or feedback about our Google Drive support, please feel free to comment this article or drop an email to our team.
Have a nice week-end,
Vincent