Hey everyone,
We are happy to announce that we are teaming up with Frettable, a MusicTech startup that uses the power of AI to easily transcribe the music you play into sheet music or tablature.

To use Frettable, download their app to record yourself playing or upload an audio file on their website. Their product will automatically generate the notation or tab based on the audio you record or provide.
Once the track is transcribed, click on "Edit with Flat" to easily open and edit the generated scores right in Flat. In 1-click, you can make any changes you want to the score and tab with your web browser, print it, share it, and learn how to play it using Flat.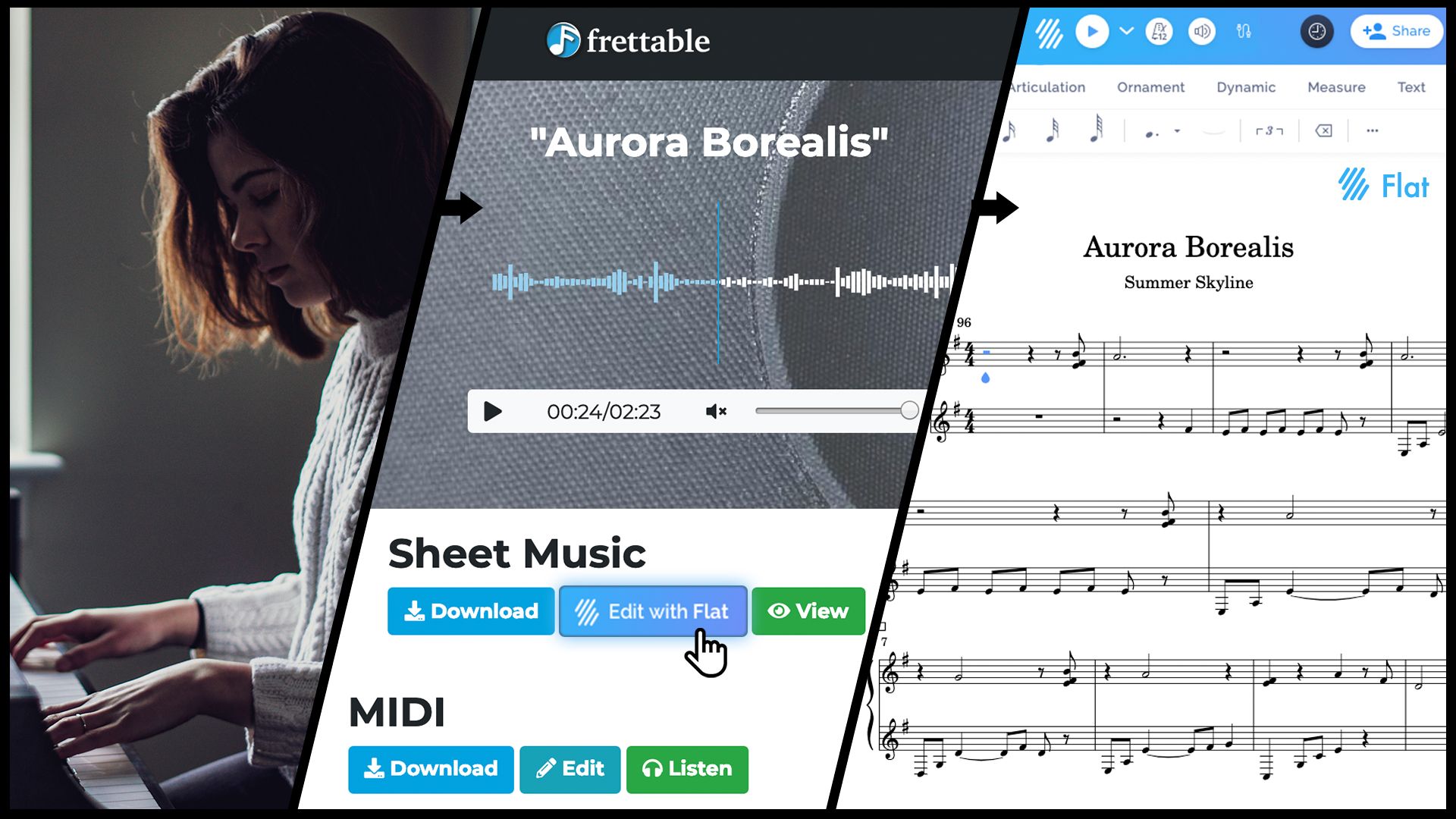 Try it today using their 7-day free trial on their website or apps (iOS / Android). If you subscribe to their Studio Annual Plan, don't forget to use the FLAT coupon code to get a 15% discount on your subscription.