A few weeks ago Google introduced Team Drives. Google Team Drives are shared spaces where teams can easily store, search, and access their files anywhere, from any device. Unlike files stored in in My Drive, files in Team Drive belong to the team instead of an individual.
You can now use Flat with your Team Drives: Creating new Flat files shared with your team and importing MusicXML and MIDI files from this shared space.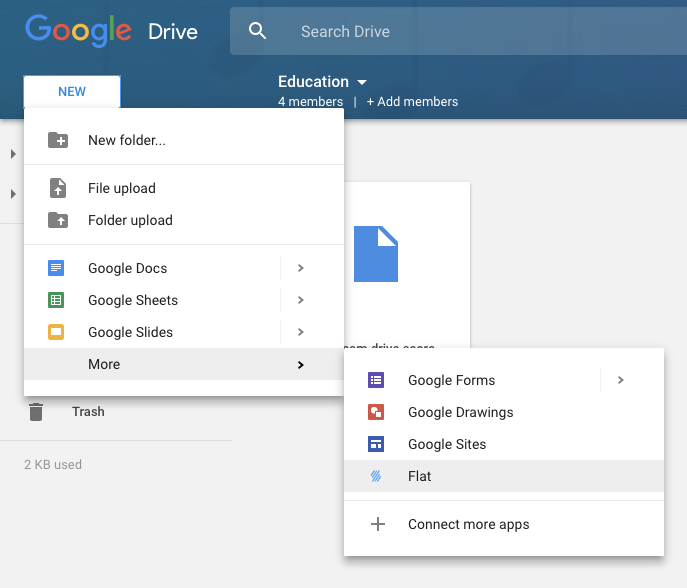 Permissions synchronization
Like any other Flat Drive file, the permissions of your files stored in your Team Drive will be automatically synchronized between Drive and Flat. This means that your Flat files are shared with all the Team Drive members as well as any additional permission on these files: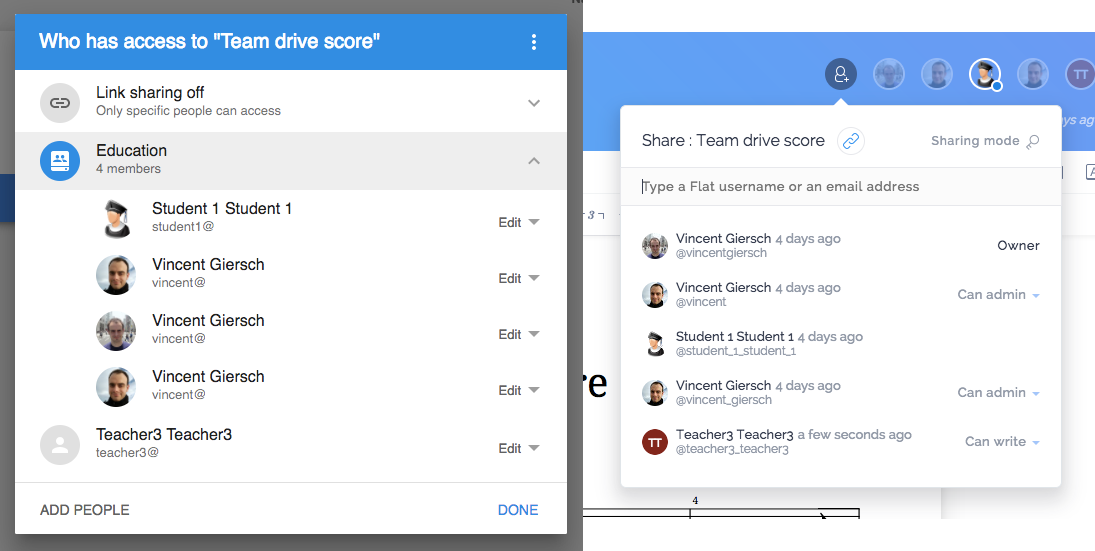 Regarding the ownership of the files on Flat, for now, you will still remain the creator of the music scores. This will probably change in the future with our upcoming shared folders.
Our Team Drives integration is now available for any G Suite for Education and G Suite for Business Flat users. Let us know if you have any feedback, we would love to hear how you will use Flat with Google Team Drives!