Hello everyone!
At Flat, we're working hard this summer to release a lot of features that you'll hopefully like!
Earlier this week, we released Flat Stats, which basically gives you an insight on who views, comments and likes yours scores. Some graphs will keep you updated on the progress your overall profile makes!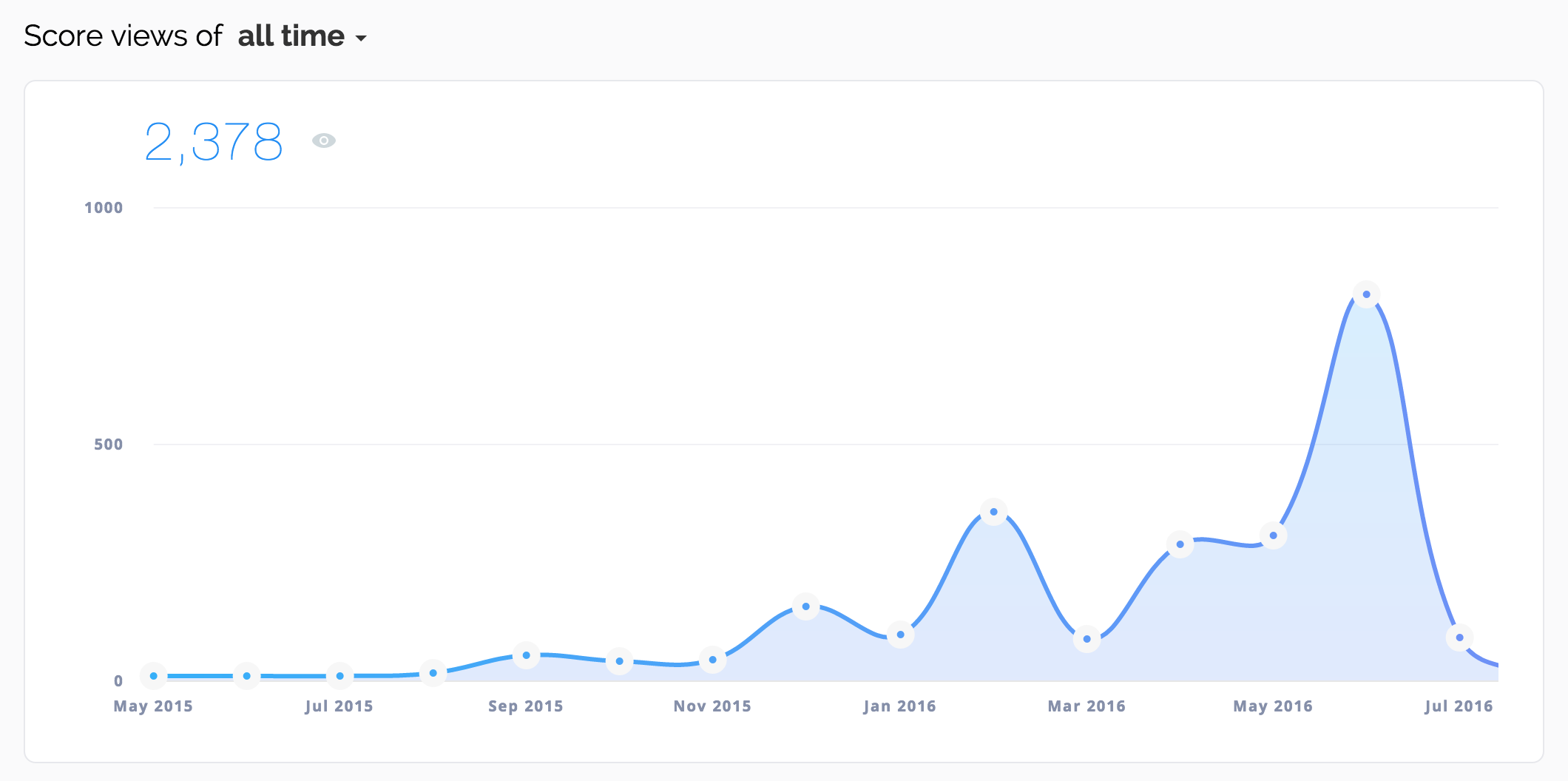 You can also see how many notes you've dropped, or how many times your scores have been played, which is always nice to know.

Please note that all these stats only include the scores currently in your account. If you delete one, they won't be taken into account anymore.

This is also a Flat Power feature, meaning that you have to subscribe to Flat Power in order to gain access to these awesome stats about you, and to other great features that are only available to Flat Power users!
I hope you'll like it,
Have a great day,
Julien & the Flat team