This is an old product announcement that doesn't reflect the current state of our product. Check out our dedicated help to get a the latest resources.
Hello everyone!
We're pleased to announce that you can now add comments on all the music scores created or imported on Flat. These comments will be shared with all the collaborators of a document.
To add your first comment on a document, click on the new "Comments" button on the right of the "Share" button, then simply type the text you want to send to the other users sharing the document.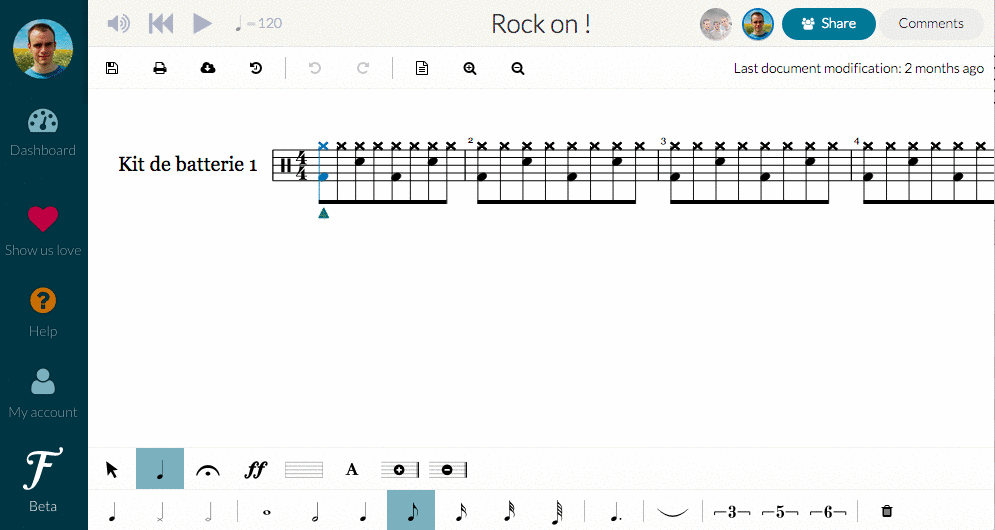 Moreover we added new options in your account to manage the different notifications you could receive from Flat, a
This is only the first step of this feature, we have already planned to add the ability to add inline comments: the possibility to annotate a specific measure of a music score.
Enjoy this new feature!
Vincent