This is an old product announcement that doesn't reflect the current state of our product. Check out our help pages to get a the latest resources.
Hi Everyone,
As you may know, a few days ago we have launched Flat Power as well as some new features including what we have called Smart History.
To help you make the best out of it I'm going to introduce you to every little details.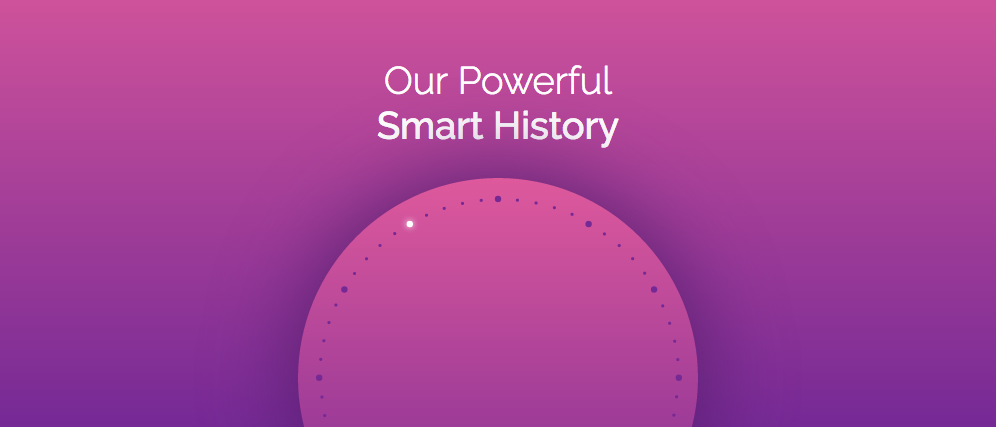 What does it do?
Basically Smart History is a tool that will help you keep an eye on all of your actions regarding the creation process of your master piece.
It allows you to:
Review an old version of your score
Have an overview of what every collaborator has done in that version
Navigating through every action in that version
Revert your score to an old version at a given action
Score Display
When you start using the tool you quickly notice that some notes are colored and others are kept black. We wanted to make it easy for everyone to see what have been the changes in every version, that's why we decided to use colors for that.
Every collaborator has an attributed color at the start and we apply this color to the notes he edited. The color attributed to each collaborator can be found in the header, at the bottom right of his picture.
And for those with a big score we added a scroll bar at the left side of the screen with an overview of the chan with a color marker where there has been a change in the score.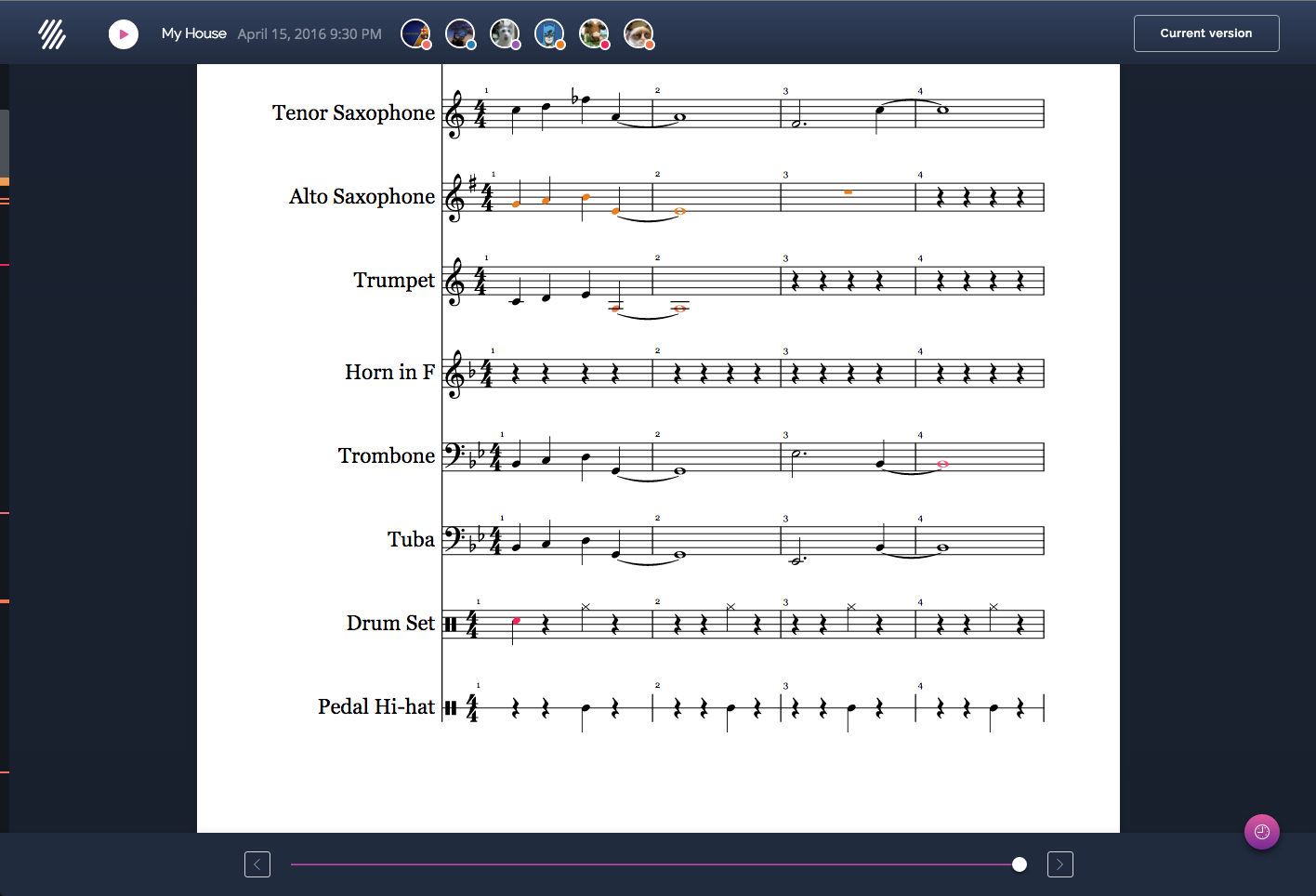 Versionning
Until now you were only able to navigate to previous version of your scores and revert you score to that version. This is still available to you in Smart History by clicking on the purple button at the bottom right of the screen.
However you are now able to who collaborated on a version and see at a glance how many actions have been done with the red & green counter at the right of each version card. The red counter represent the number of notes deleted and the green counter the notes added.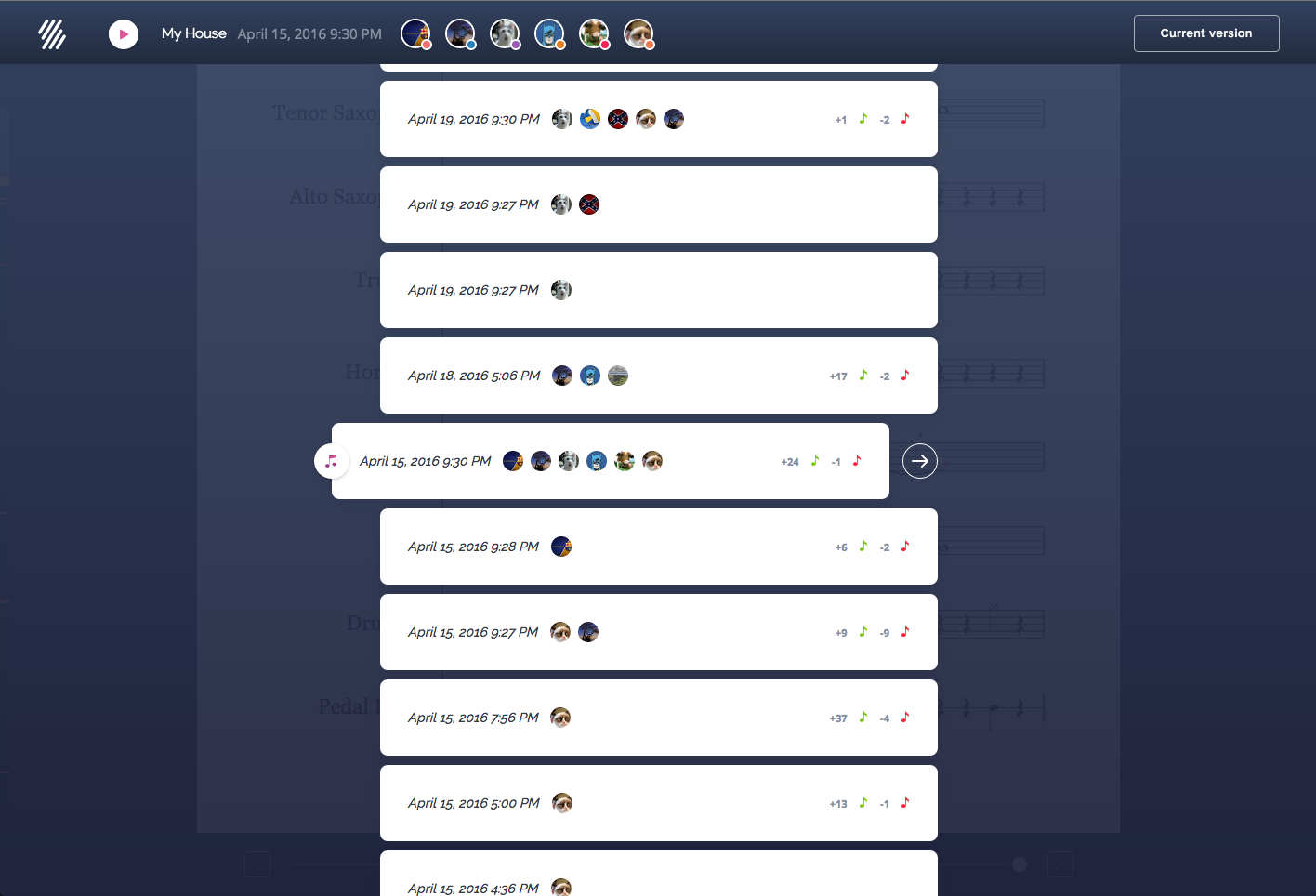 The note icon on the right side You can keep an eye on which version is currently loaded with the note icon in the left side of the card.
Last but not least, the slider at the bottom of the score allows you to undo & redo your actions. There is also two shortcut button around it to go to the next or previous version or the score.

If at some point you want to revert your score to a previous state, juste click on the Restore button at the top right of the screen, or use the Current version button to go back to the editor.
How Smart History can change Education
We have been thinking about how we may use this tool in our education service to make it even better and we found some way that could be very helpful for both teachers & students.
While a student is doing his assignment he will go trough a long process of thinking, adding & removing notes or mesures, and we think that is as important as the final submission.
With Smart History it is now very easy for the teachers to not only review his student's final submission but also found out how he came up to that result.
This is one way among many other to use Smart History in your Classroom.
I wish you to have a good composition time on Flat!
What do you think about it? Feel free to share your opinion with us on the support or directly on Twitter

Have a wonderful day,
Bilel & The Flat Team