Hi Everyone,
We are super excited to share our latest education feature release. You can now use Microsoft Team on Flat. All education users using their Microsoft account to sign in on our Flat for Education platform will automatically be able to access the feature from now on.
Improve our Microsoft integrations to empower students and teachers
We have been working closely with Microsoft since 2017. We love what they have achieved over the last couple of years and started to exert leverage on their product to fulfill our mission to make music education more interactive & easier than ever.
Single Sign-On (SSO)
It started with the Single Sign-On (SSO) allowing a better, simpler and safer student information management between our platforms.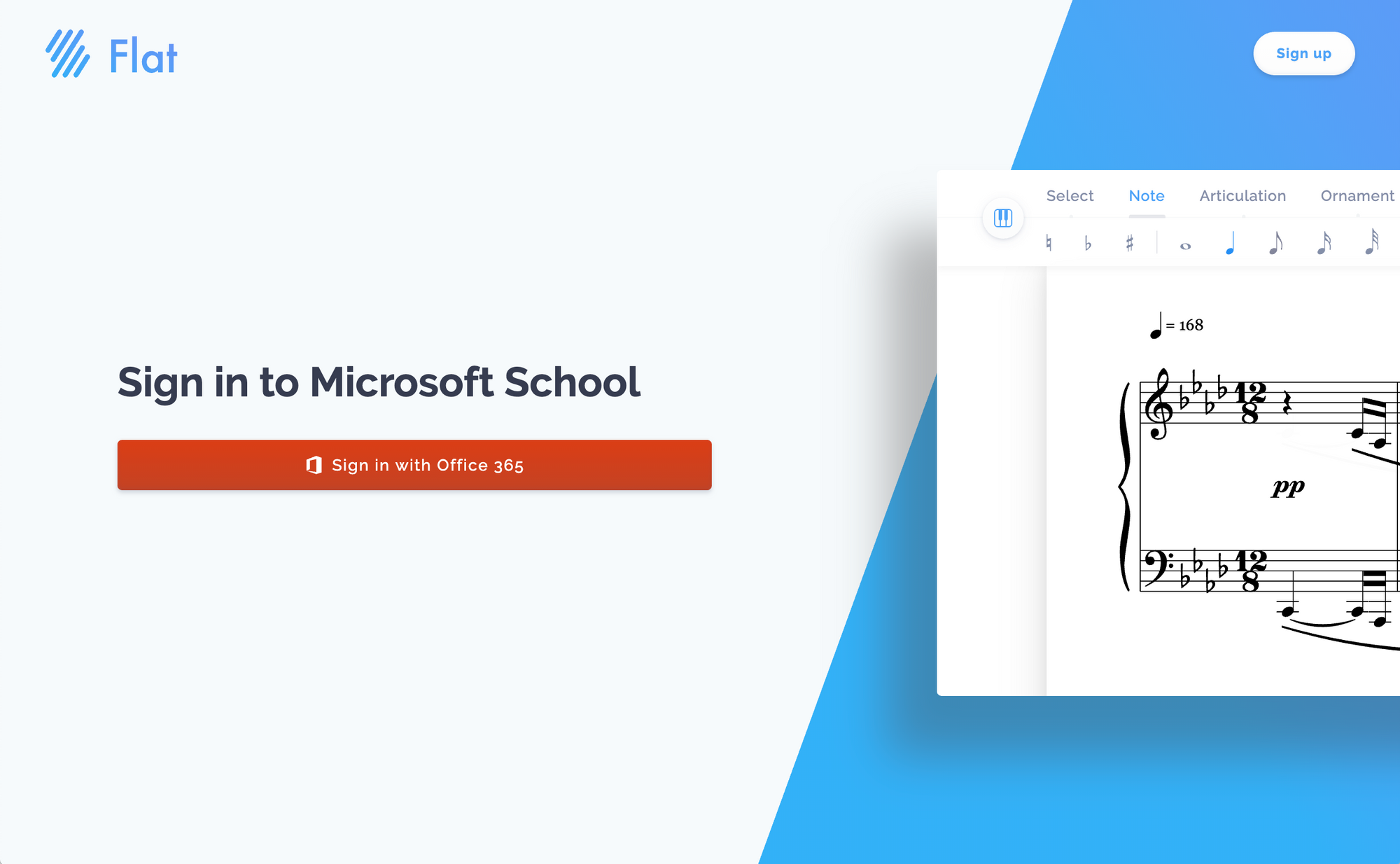 OneNote
Last year Microsoft released their Flat integration with OneNote that met a great success among Microsoft educators. In a few words, it allows them to insert interactive sheet music directly in their OneNote Notebook, saving them a huge amount of time.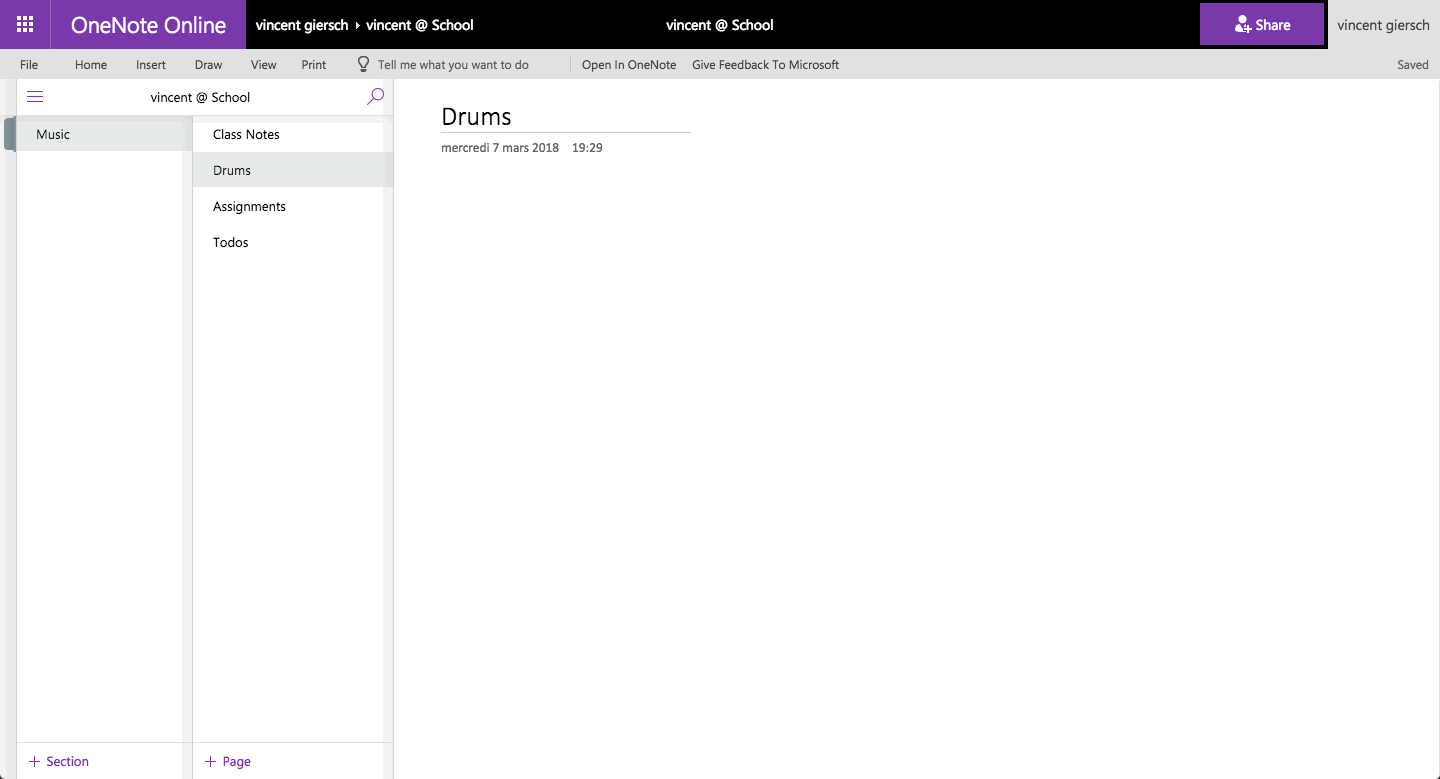 Microsoft Teams
This year at ISTE, we are thrilled to announce our Microsoft Teams integration. Microsoft Teams is the digital hub that brings conversations, content, assignments, and apps together in one place. It has been widely adopted by districts in the USA and we are super excited to now fully operate with it.
First of all, you need to sign in on your Flat for Education account using your Office 365 account. Once a music score is ready to share with your classroom, click on "Share", then on the Microsoft Teams button to directly send it to your channel, as shown on the screen below. With your Microsoft Education account, you can also easily create Microsoft Teams accounts using the same button, simply choose "Create an assignment" in the Microsoft Teams window.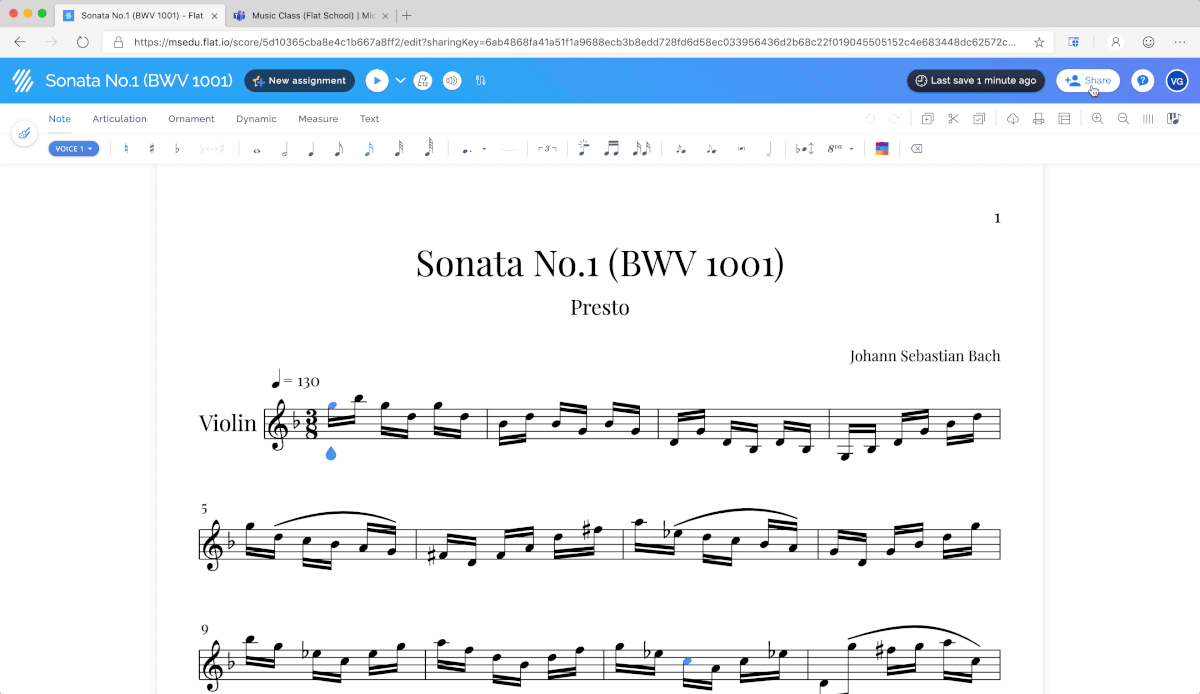 Feedback is welcome
This is obviously our first step with Microsoft Teams, we can't wait to see if you are happy with this new feature and are eager to read your feedback about it. Moreover we will spend our entire summer improving the education platform so you are more than welcome to get involved!
Best,
Pierre & Vincent