TLDR: Flat for Education is a cloud-based music notation software. We offer an easy-to-use interface that gives the ability to collaborate in real-time on the same creation. Part of today's Flat for Education update, we are extending our support for Microsoft Teams.
Hi everyone,
Last month, we launched our Teams App that allows you to easily share interactive sheet music to your Teams Groups and Chats.
Today, we are exciting to launch the ability to synchronize Flat for Education from your Microsoft Teams Classes rosters.
When you set up a new class on Flat, you can now choose to use Microsoft Teams. Flat for Education will automatically create and update accounts for your students of the selected class(es).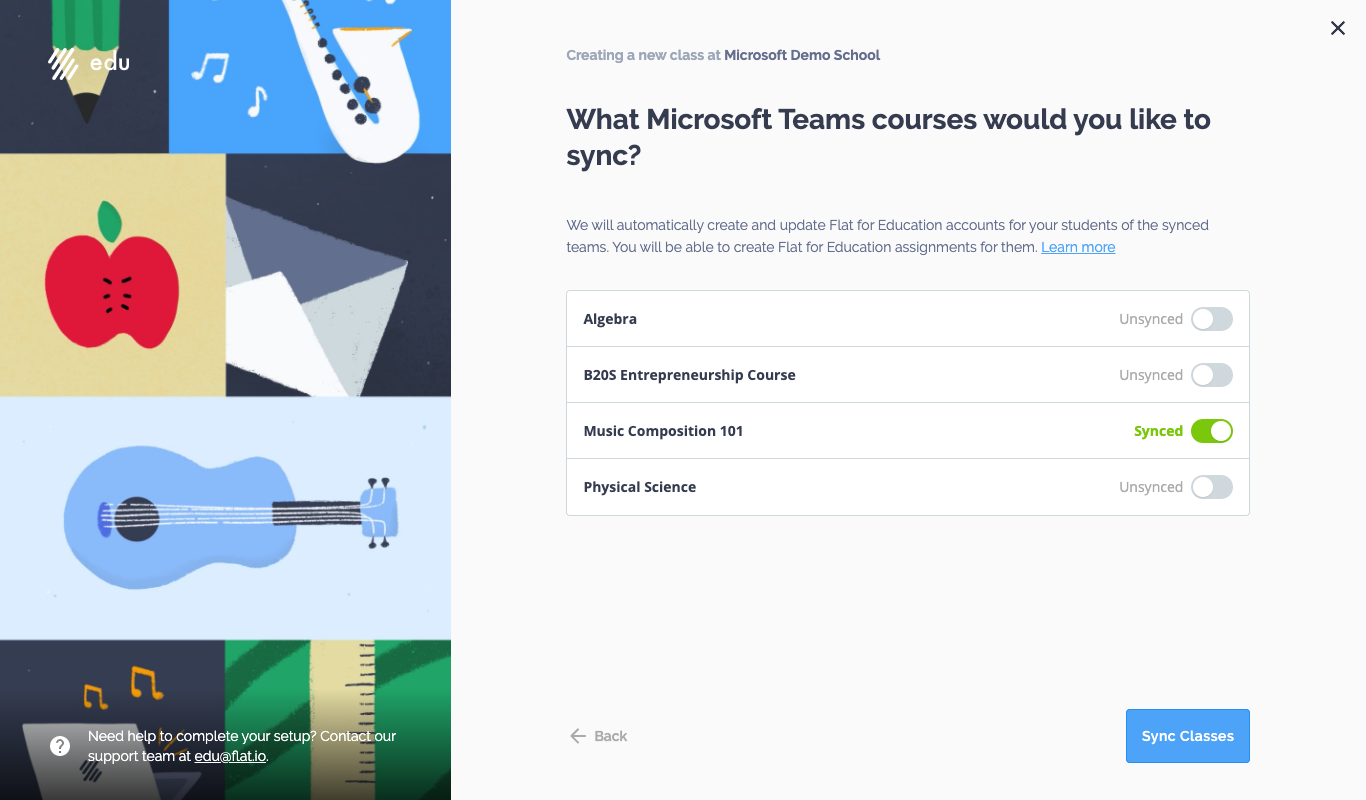 Once your class is added, your students' accounts are ready to use right away. Your students can sign in using their Microsoft Account on your Flat for Education website and are ready to get started with a first activity or assignment.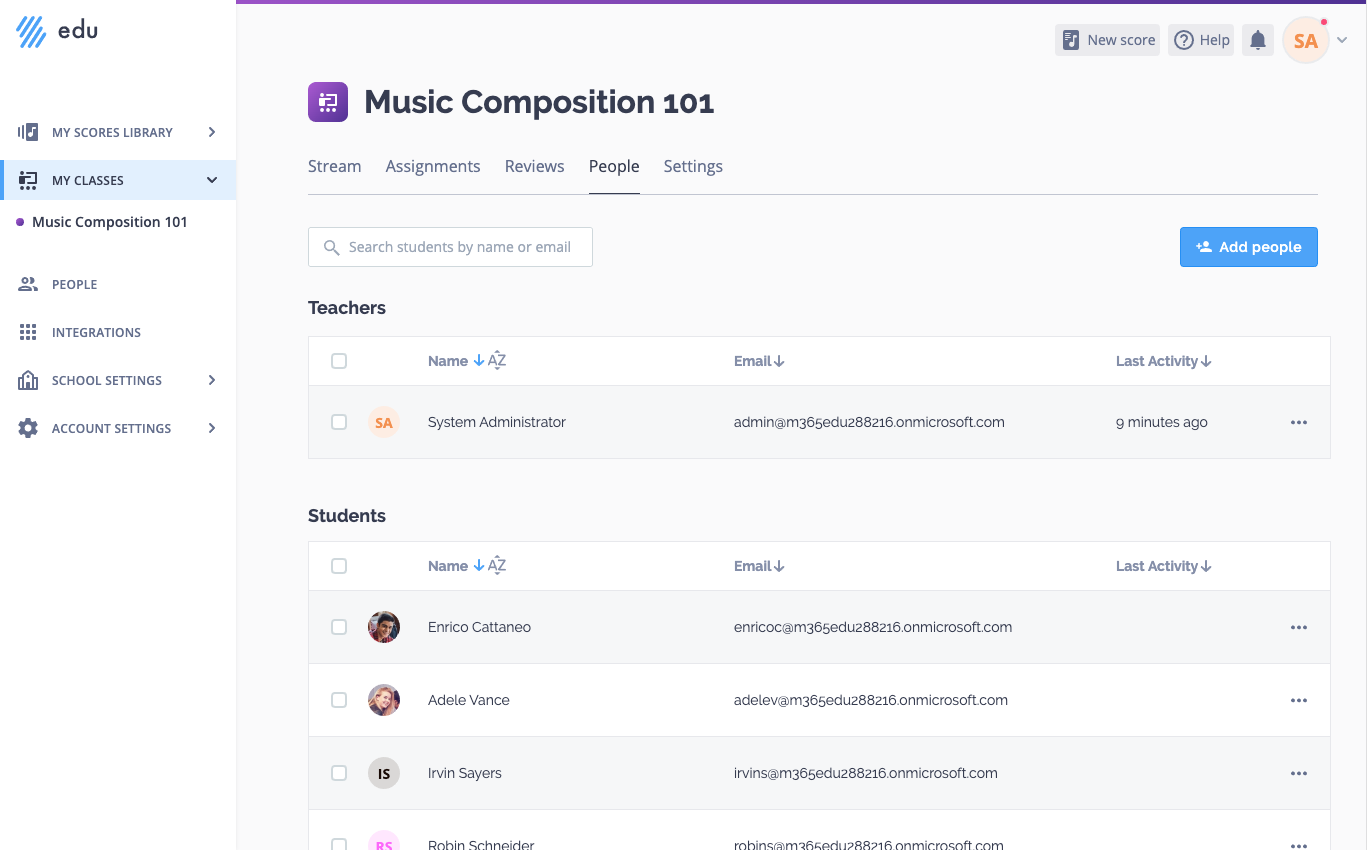 To learn more about our Microsoft Teams integration, check out this dedicated help page.
For today's Flat for Education update, check out this more complete blog post with highlighted new product features and improvements.
If you have any feedback, please contact our education team at edu@flat.io.
Thank you,
Vincent & The Flat for Education team