It's not just you! But don't worry, we're working on it, and have a new solution in place that'll help immediately 🙂
🤷🏻Why isn't everything available?
As most of you Android users already know, we are in the process of building out our native Android app. But because it's a work in progress, that means some of the tools you've grown to love might not be added in yet. But never fear, we wanted to find a fast solution to ensure that you have access to all of Flat's great features. 🤘
That's why beginning today you can access the full web version of Flat directly within the application!

🕵🏻  How can I access it?
To reach the full featured web editor within the Android app, first thing is to make sure that you are updated to the latest version of the Flat App! Then simply open the settings menu and select Flat (web version). You'll then be able to use all of the features you know and love while we continue to improve the native app!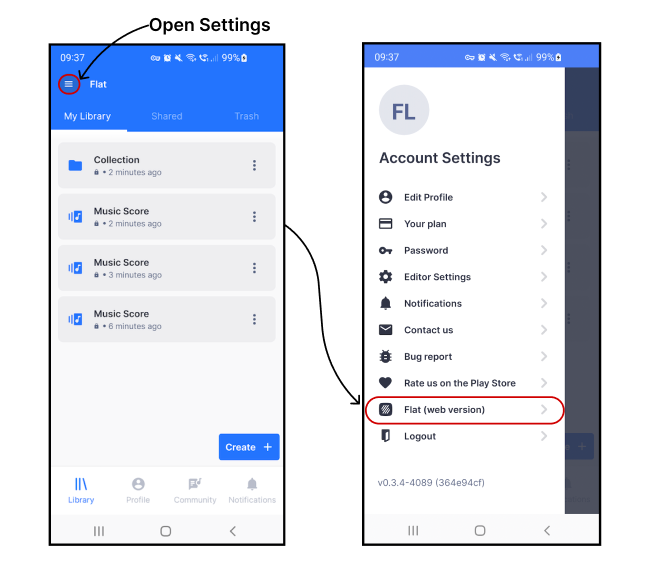 If you have any questions or face any issues please reach out to us at Android@flat.io.
Thank you and keep making great music!
Regards,
The Android Team.