Hi fellow composers 👋🏻,
You have spoken, and we listened! Setting up a score can take some time... so to get your ideas written down quicker, we have created templates for the most requested instrument combinations.

The best part is, they are available to all users!
What templates have we added?
Voice and Piano
SATB
Choir Soprano
Choir Alto
Choir Tenor
Choir Bass
String Quartet
Violin 1
Violin 2
Viola
Cello
Bass Quartet
Trumpet 1
Trumpet 2
Trombone
Tuba
Jazz Quartet
Alto Saxophone
Piano
Electric Bass
Drum Set
Where can you find them?
You can find the templates in the Getting started section.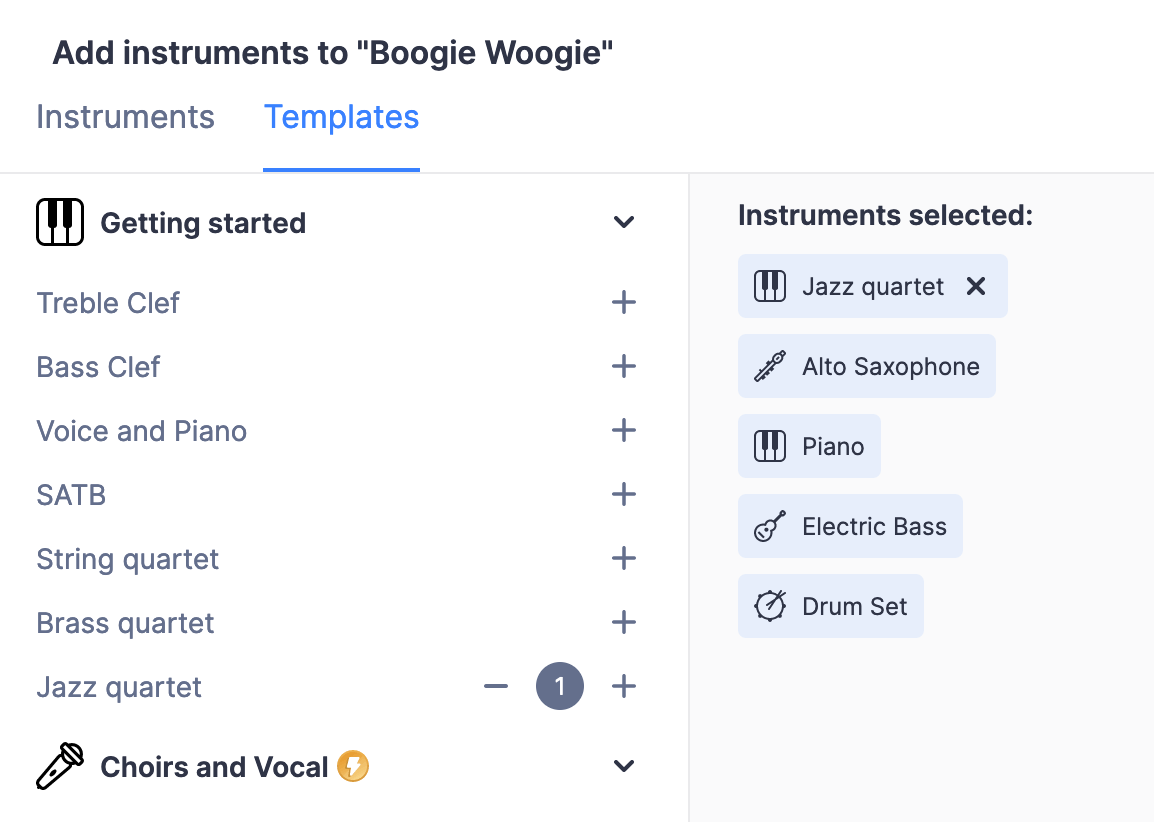 We hope that this new feature helps you create your future scores faster than ever!
What's next
Now that we have given templates to everyone, we are working on something special for our Power users custom instrument templates!


Thank you for being awesome 🚀,
The Flat team!