Hi everyone,
Three years ago we launched our LTI integration with some extensions for Canvas, Schoology and, Moodle. One of them is the Content extension that allows you to embed or link any score from your Flat account to your LMS (Learning Management System) pages and use them as templates in your assignments.
Today we are launching a new score picker for these LMS. You now have the complete display of all your collections and your scores properly organized, just like your Flat Library. It also includes the "Shared with me" collection, where 1:1 shared scores are added by default.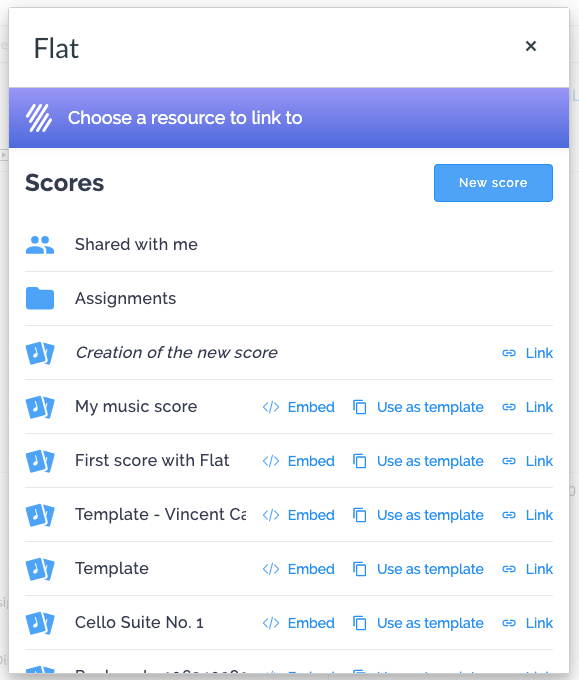 If you want to learn more about our different integrations with LMS like Canvas or Schoology, check out our dedicated help pages. And if you need any help to set them up, or have any feedback regarding this update or Flat for Education, please get in touch at edu@flat.io.
Have a nice day,
Vincent