Hi everyone,
Today, we are launching a new interface (My Library) that lets you organize the sheet music you create, import, share and discover on Flat:
Better and dedicated interface: We simplified the navigation and management of your sheet music, especially when you have hundreds or thousands of scores.
Categorize your scores: We are introducing new ways to organize and sort your content.
Performance: We are improving the global performance of our different web apps. After the new viewer we launched earlier this month, this is the second web app to get a makeover!
I would like to thank all of our Flat Power and Education customers that signed up to try these new features during last quarter! We integrated most of your suggestions that we received during this beta test.
So what's new?
Some highlights for you, these features are now available for all Flat accounts:
Listing: We have created a new way to list your scores. This allows you to quickly see the different sharing settings, the documents modification dates, and sort them as you like.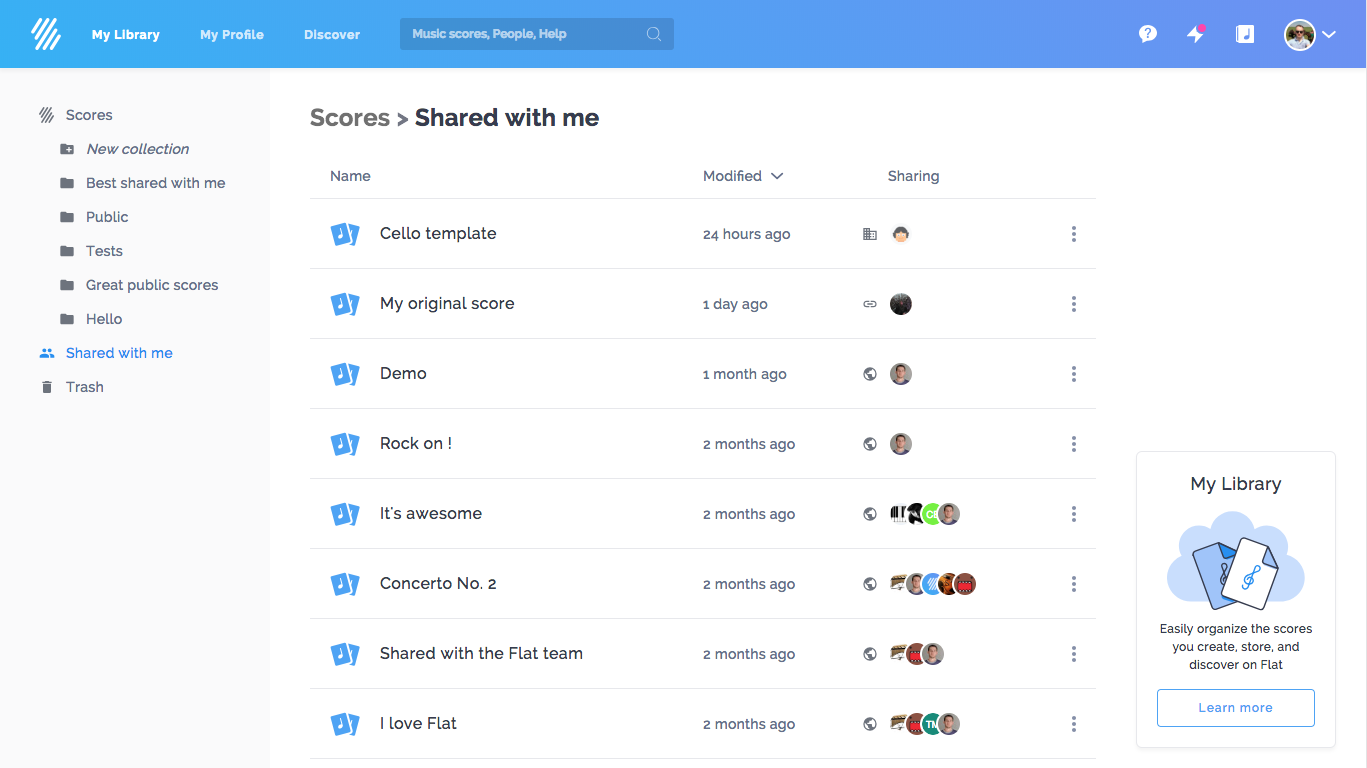 Collections: A collection in your new library works like a playlist of songs. One score can be part of one or multiple collections. You can also add any public or shared scores to your collections by choosing "Add to a collection" from any score.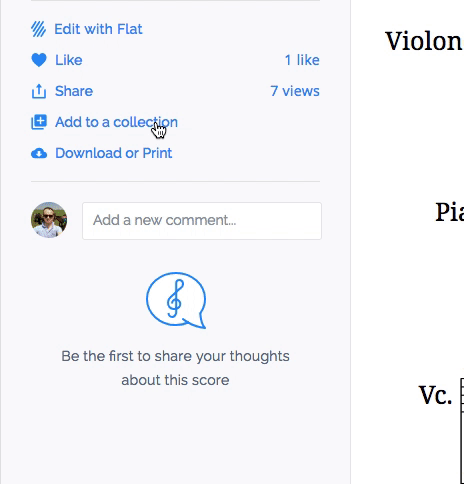 Multi-selection & drag and drop: Select multiple scores are once to quickly organize them (move, add to another collection, copy, remove, etc.).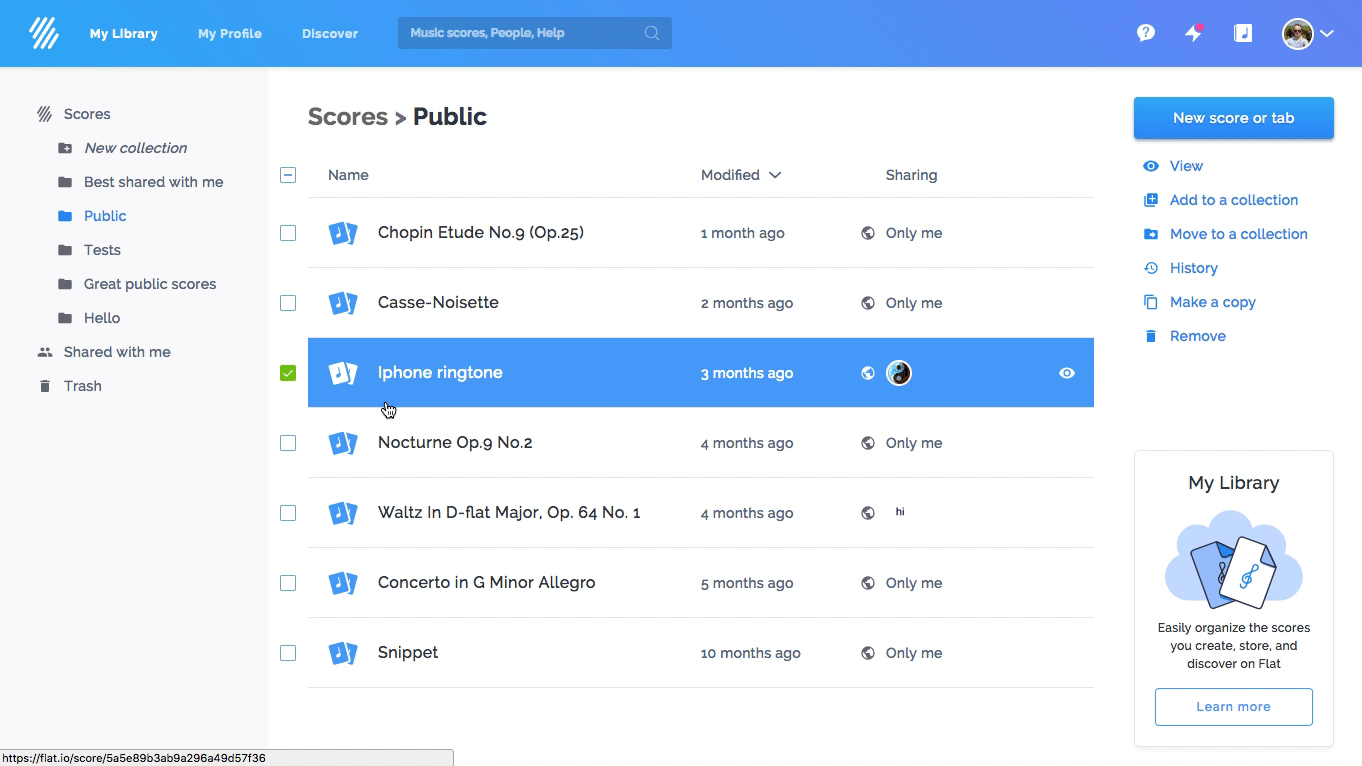 Multiple files upload: Quickly upload multiple scores at once, select them after clicking on "Import", or drag & drop them directly to a collection.

Trash: No worries with removing a composition by mistake, you can now recover your work later! (up to 1 year with a Flat Power or Flat for Education account, 24h with a free demo account). Open your Trash collection to restore them.

Shared with me: When someone shares some scores with you, they are now added to the dedicated "Shared with me" collection. You can move them where you want in your collections. We also changed our notifications policy: after being invited to join a score, you won't receive new notifications until you open it for the first time.
You can learn more about this interface and the new features available in the dedicated help.
What's next?
This is only the first step to help you organizing scores on Flat! In the upcoming months, we will add the possibility to share collections publicly and with other Flat users. You will also be able to directly print and export content from this page.
For individual users, your profile page will also get a makeover to include these upcoming public collections.
If you have any suggestions or question regarding these new features, please let us know.
Cheers,
Vincent & The Flat Team