Hey everyone,
Four months ago, we were introducing Flat Offline, the very first web-based music notation software available offline, combining the power of the online and real-time collaboration and the liberty of working without an Internet connection.

We're glad to announce today that you can now print and export your creations into PDF without an internet connection.
We completely reworked our engine from zero with multiple goals in mind: more flexibility, more robustest, better performances and a better experience for everyone.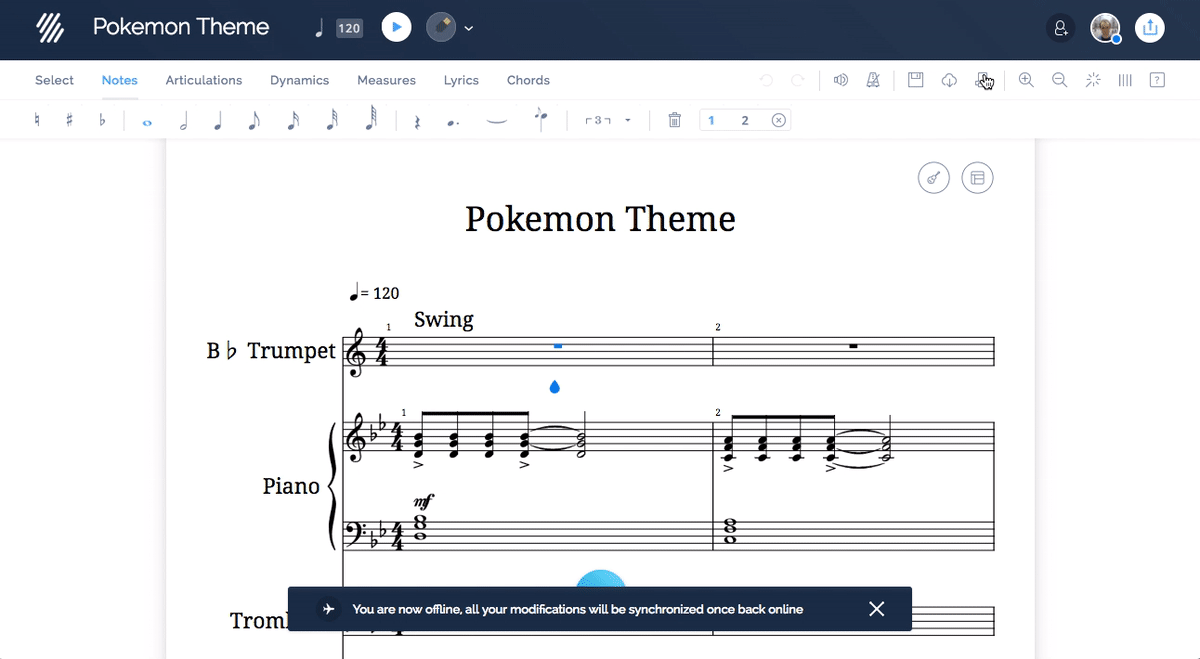 Offline printing is now available for everyone on Flat and includes the print of individual parts.
Enjoy this new feature!
With love <3,
Vincent & The Flat Team