Hello everyone,
Today, we are introducing a new sharing option available for everyone on Flat: Private sharing links.
Until now you could:
Keep your sheet music private in your account;
Share your creations publicly on the Internet and with our community, or only with your school for Education accounts;
Adding collaborators on a music score to share it and optionally collaborate in real time.
When you now click on "Copy the sharing link" (see below), Flat automatically creates a private link that you share with the people you want. With this private link, these people won't need a Flat account to open the document and the score won't be shared publicly on the Internet.

You can easily turn off this sharing link by changing the privacy mode of the document, and then regenerate a new link if you need: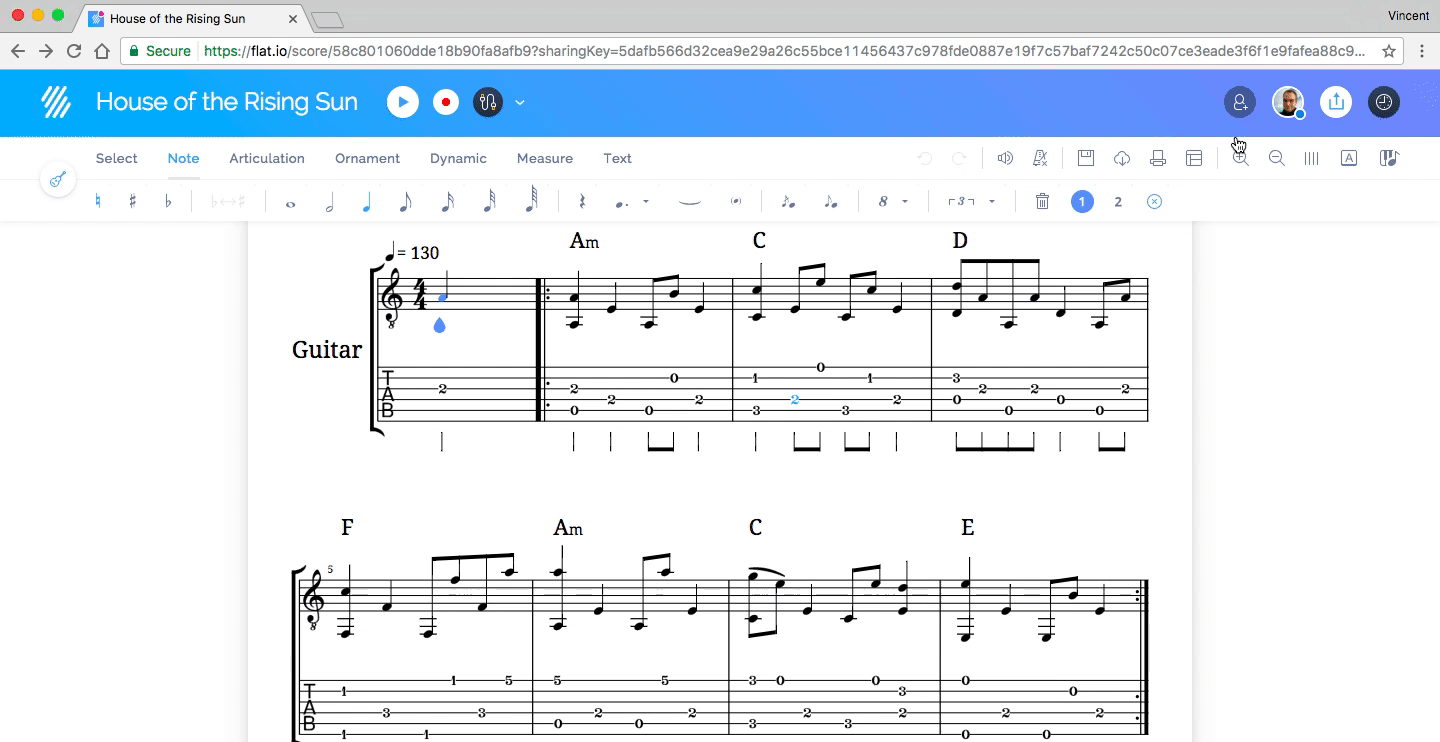 You can also use private links to embed your sheet music: when clicking on "Share > Embed", Flat will automatically create a sharing link to keep your document private while embedding it.
Private sharing links are available today for any Flat account! Let us know if you have any feedback regarding this new great feature.