Hi Everyone,
I am super excited to finally share in a lot more details about what we've been working on for the past few months regarding our Education product.
We've designed and thought about a brand new set of tools, to allow you to create advanced and rich exercises in just a couple of clicks.
Worksheets are finally about to become interactive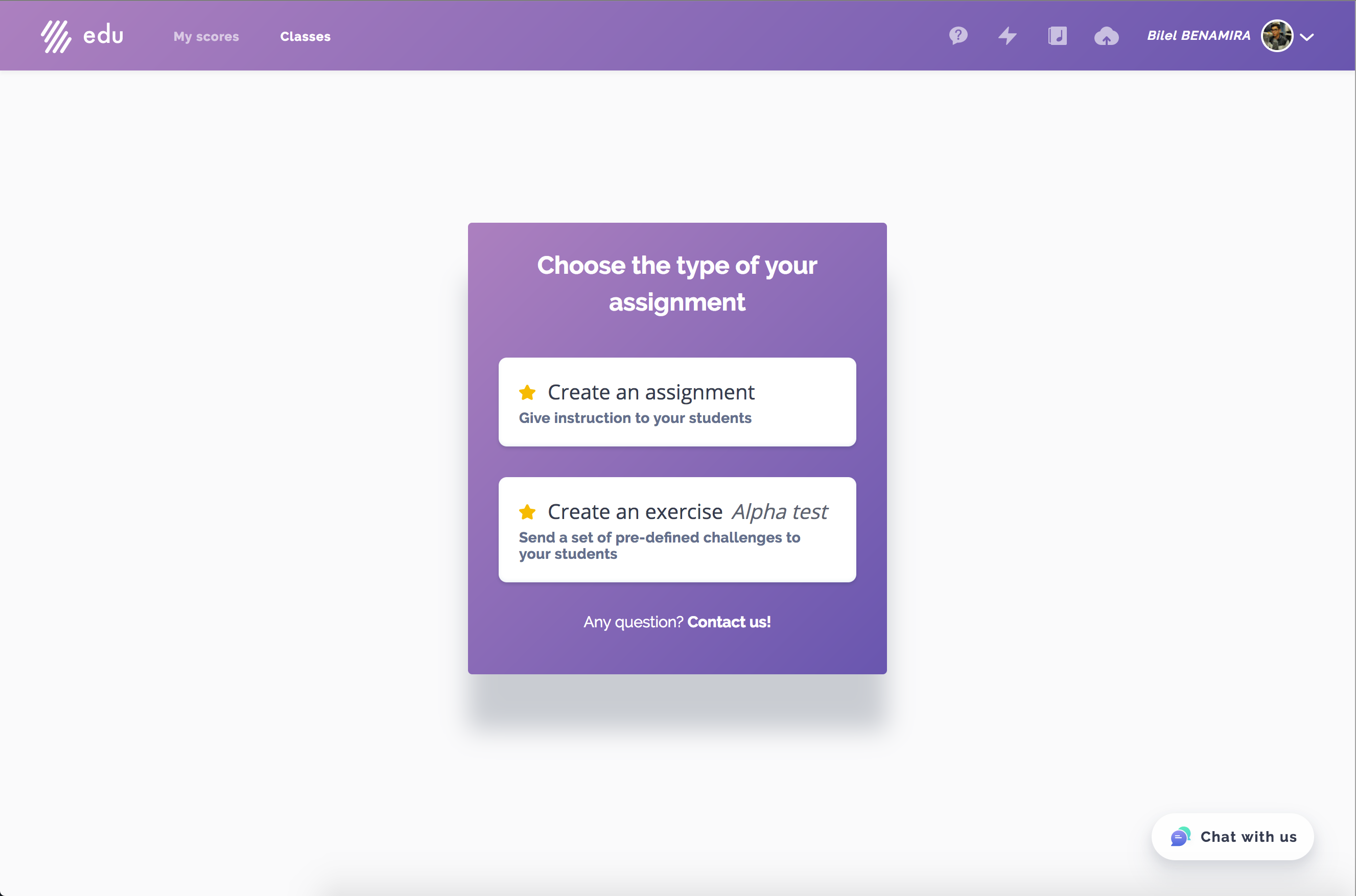 Why worksheet?
During the entire past year our community of schools grew from 100 to 6,000. Just like we always did since the very first day of Flat we took as much time as we needed to discuss and understand our music teachers needs.
Something we quickly noticed, was the time spent by teachers on setting up exercises/materials to prepare an upcoming lesson. Most of them were exhausted from the repetitive task of creating similar sheet music then finding the right ressources to attach and so forth...
We started digging with some of them and we figured that it was most of the time very similar exercises on very specific music theory knowledge.
That's why many of our teachers are quite often tempted to go back on paper and use the old-fashion copy machine ;)
Even though when it comes to creating a set of exercises it should be super easy and straight forward to create and manage them from one class to another.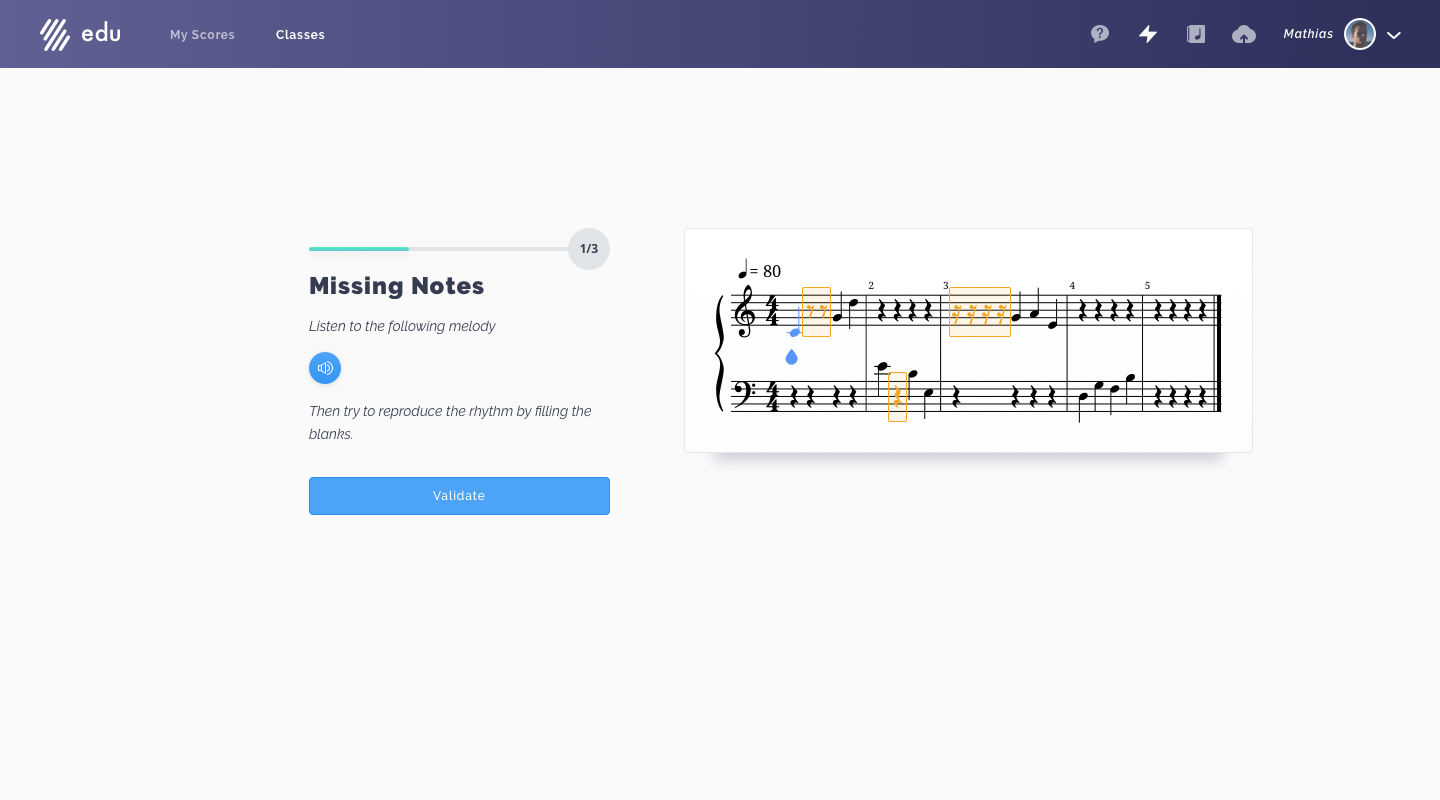 We must save teachers time
We decided that something needed to be done and we've everything they need to address and solve this major problem.
A teacher shouldn't spend so much time on repeating tasks, but instead focus on providing students great tools and pertinent feedback.
By helping teachers create great interactive exercises, we improve the overall quality of the music classroom. It means a lot more engagement from the students and thus faster progress :)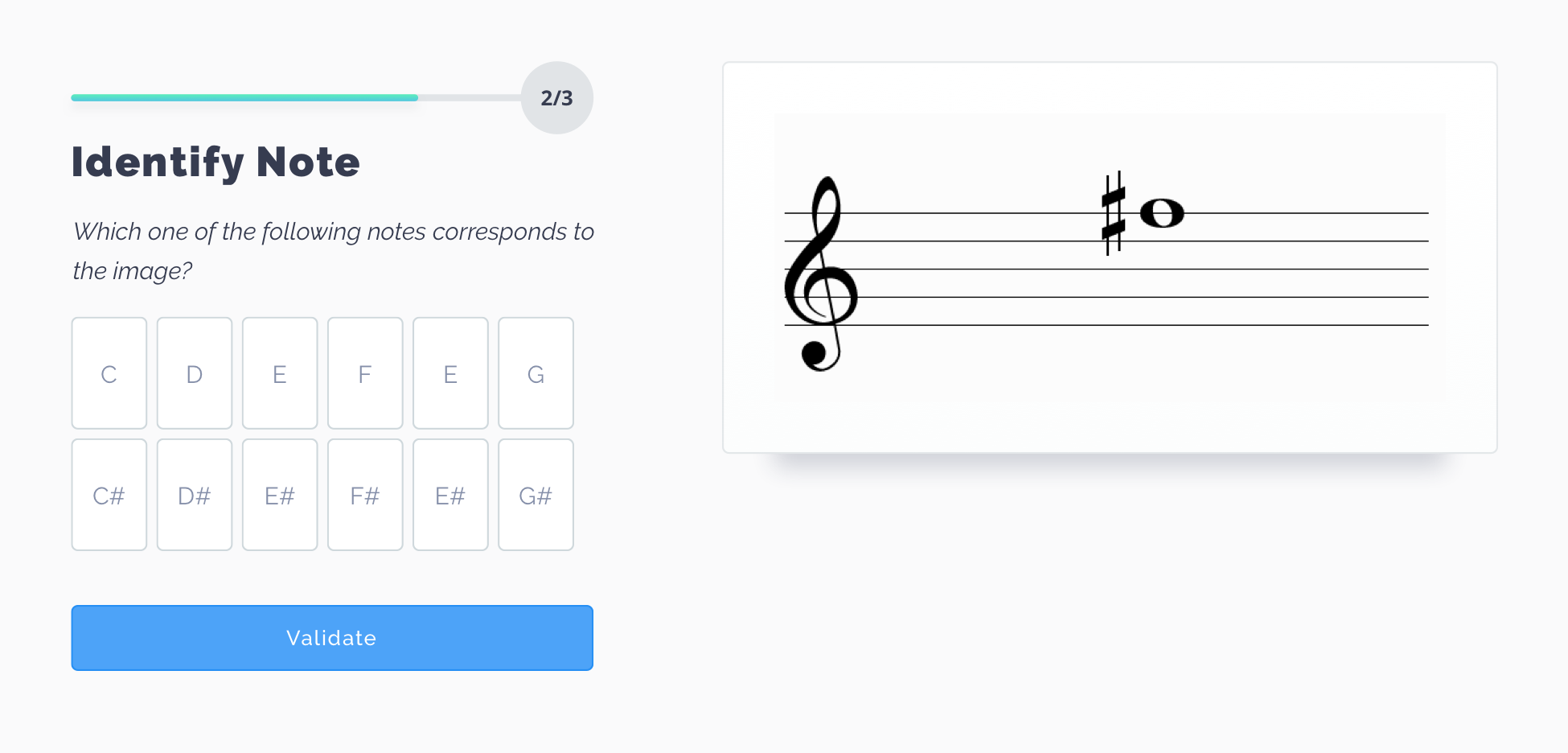 Students?
Students should also be able to practice on their own time, whether it's at home, or when commuting. That's why we challenged ourselves to open this tech to both Students & Teachers. Passionate students will be able to practice and keep learning while the teacher will be able to follow their progress and help them during the next music class.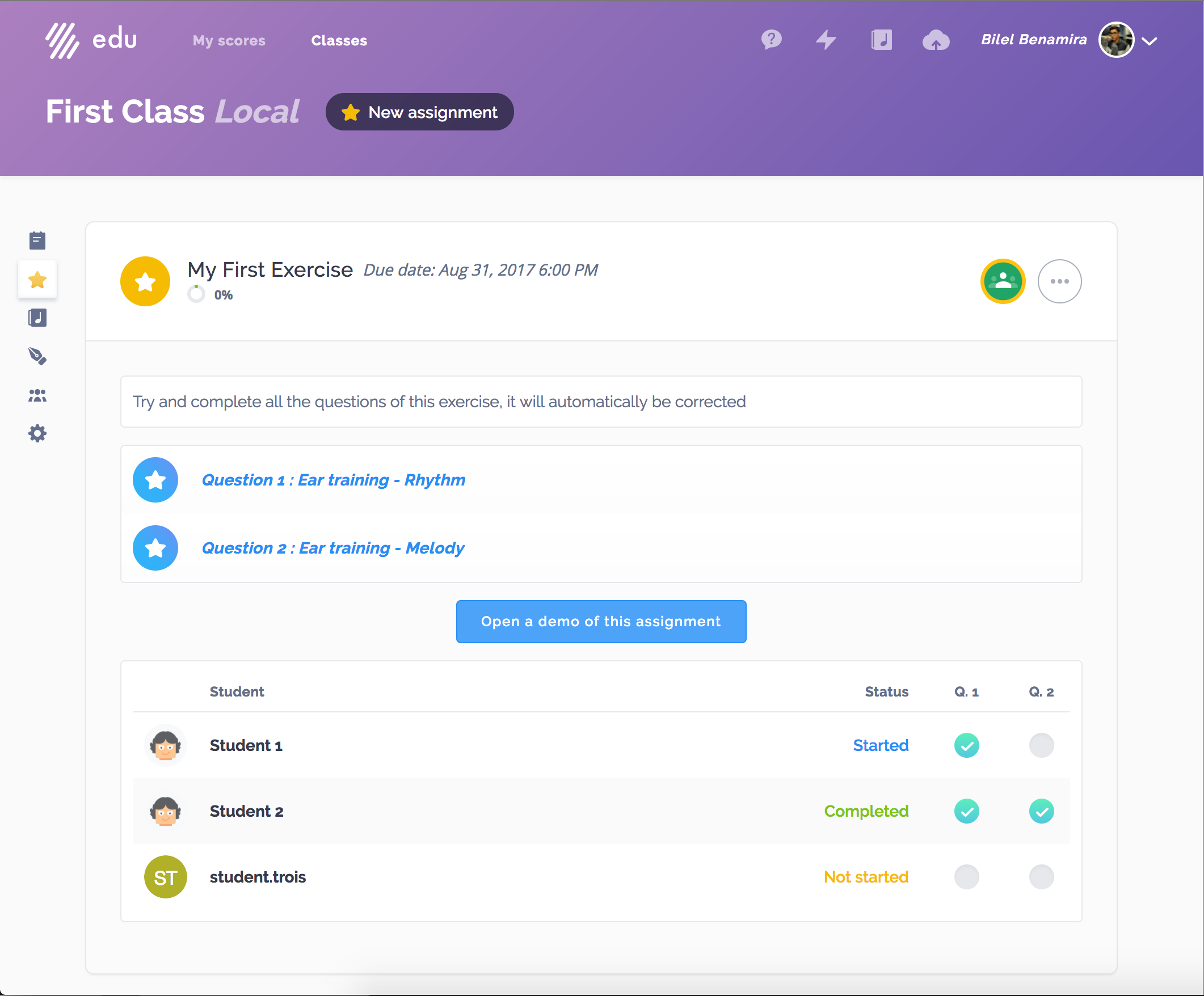 We started this amazing new project a few months ago and we now have an alpha ready to go live!
If you want to help us to achieve the first complete version as soon as possible by being part of it and sending us feedback, please subscribe right here
This is just the very beginning and we can't wait to see how you will take advantage of it and how big it can become!
See you soon and I wish you all the best for back to school!
Best,
Pierre