Hello,
This blog post is for all those who have been asking for a way to safely view your scores, without risking accidentally making changes to it.
I am glad to announce that we have introduced a mechanism that does just that: Read-only mode.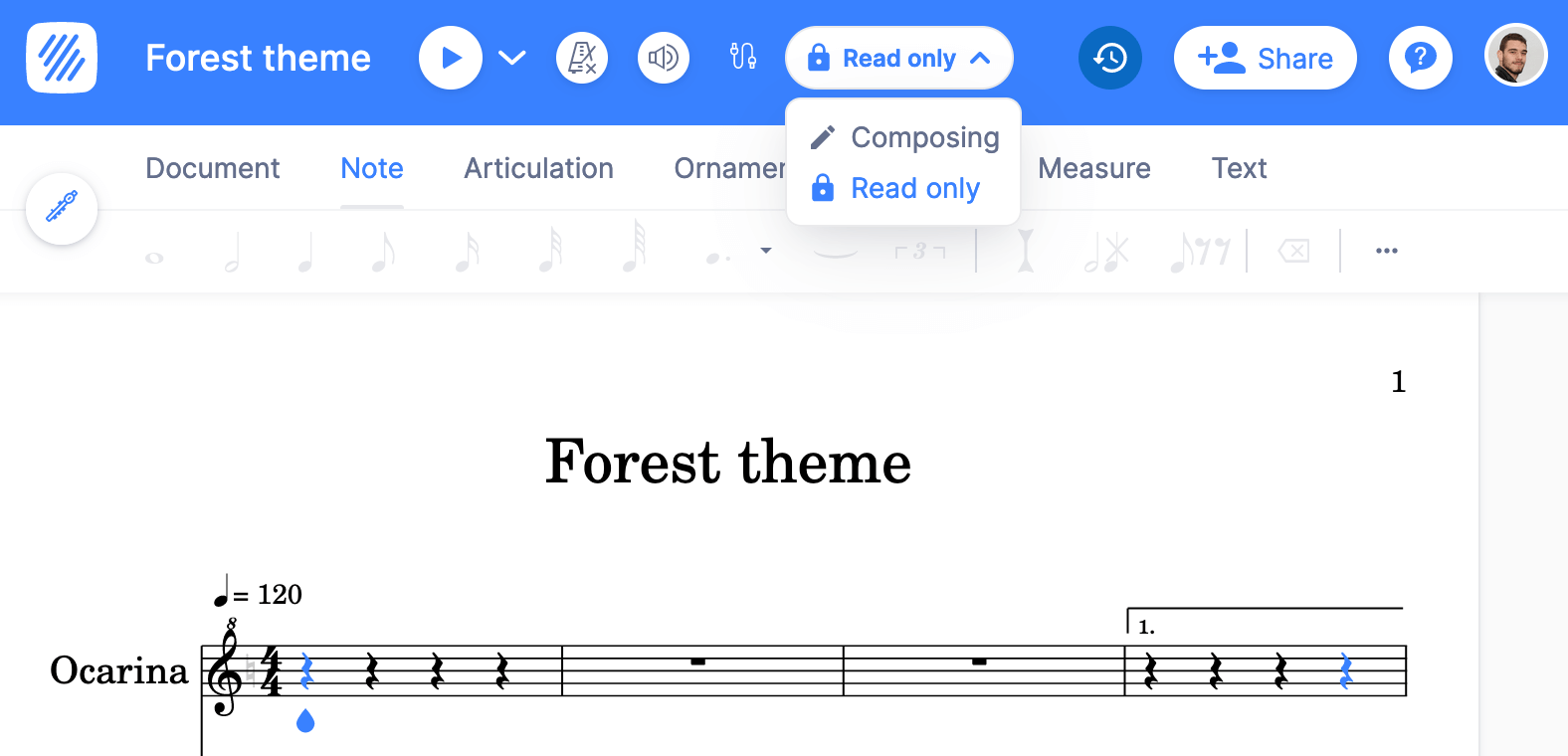 When read-only is enabled, no changes can be made to the score: all tools and keyboard shortcuts that would make changes to the score are disabled.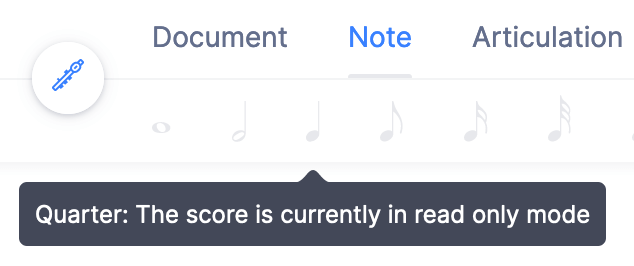 Read-only doesn't take away all functions: you can still mute instruments, move the cursor, write comments, zoom in, zoom out... anything that doesn't alter the contents of the score.
Additionally, now when you click on "View" to open a score that isn't public, it will open the editor in read-only mode.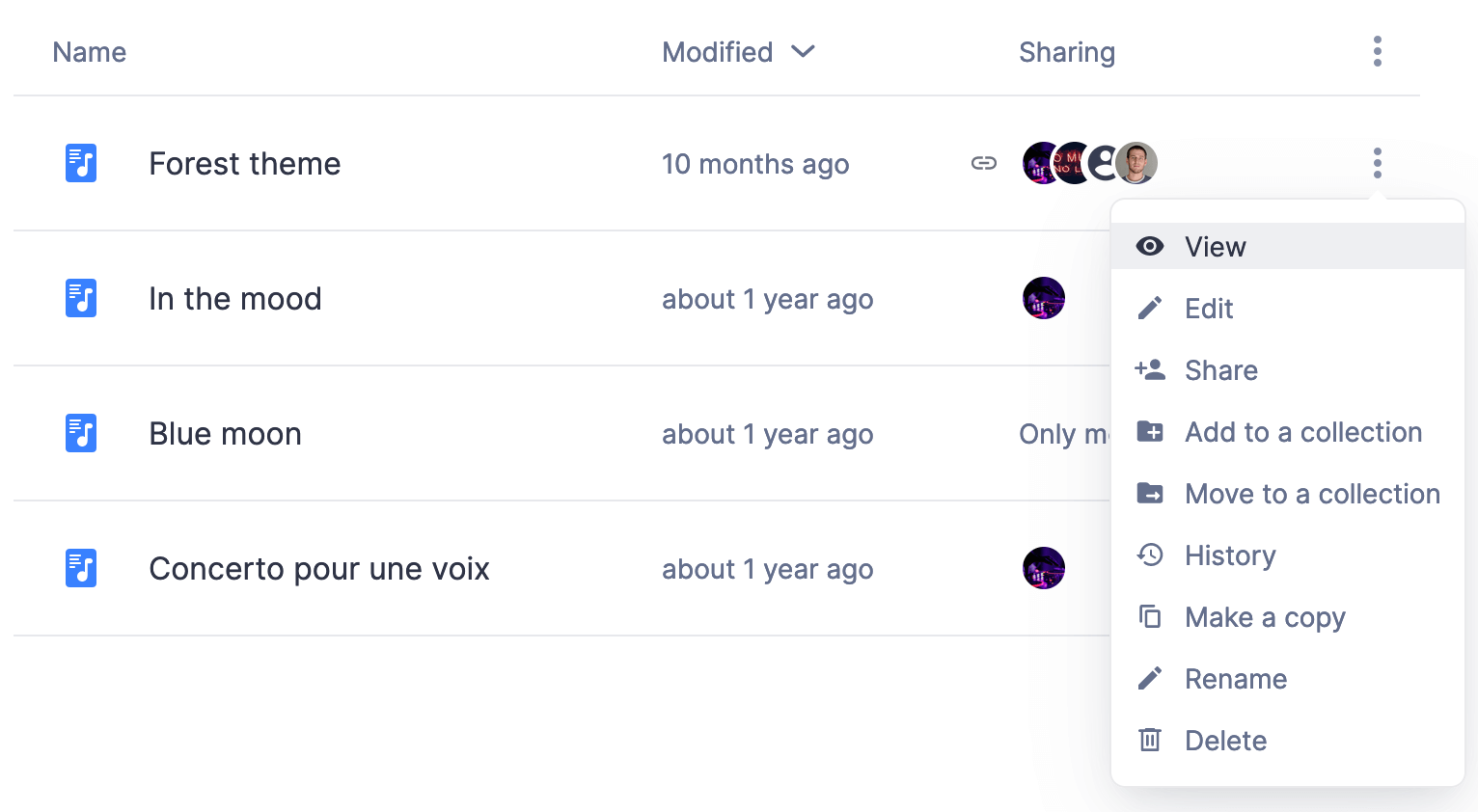 We hope this new read-only mode will make your lives easier – or at least less stressful! – by allowing you to enjoy your creations worry-free :)