Hello everyone,
Today, we are launching a new feature for the assignments: the ability to schedule assignments that will be automatically posted at a specified date and time.
When creating a new assignment, you will now see a "Post Date" option available. To post the assignment in the future, simply click on this one and choose a date and time: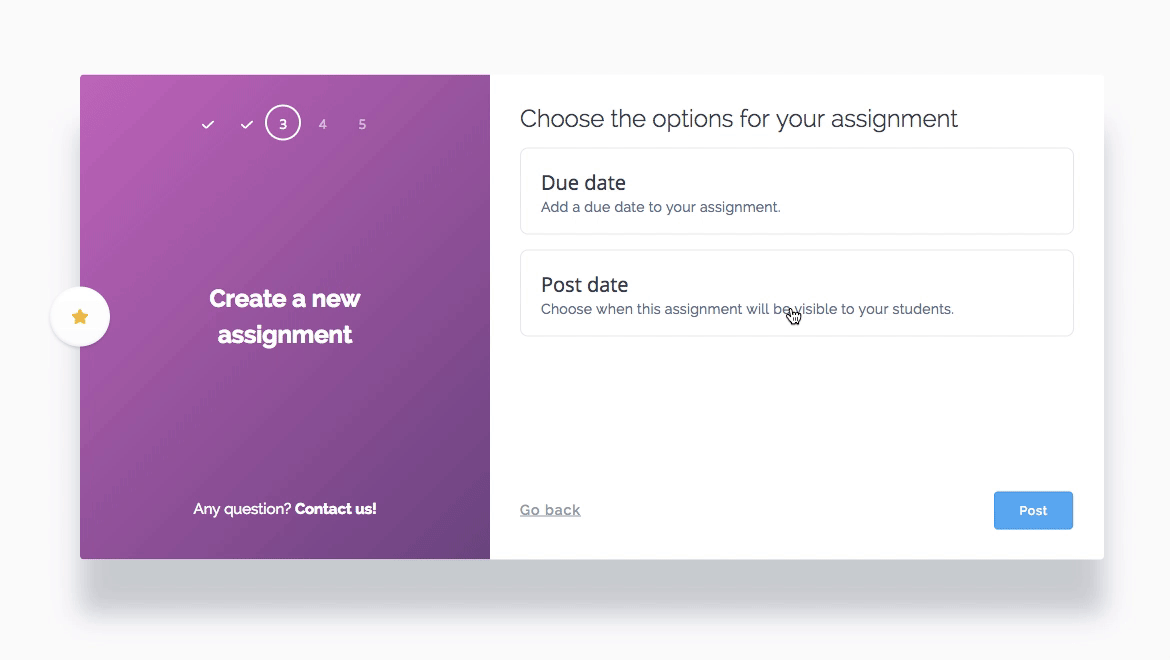 The scheduled assignments visible only to the teachers of a class will be displayed first with their future post date:

Scheduled assignments on Google Classroom
If you are using Google Classroom with Flat to create your music notation assignments, the assignments scheduled with this feature will be scheduled on Google Classroom as well:

I will come back on our different updates of our Google Classroom integration in an upcoming blog post, stay tuned!
We would love to hear your feedback about this new feature, please let us know your comments!
Vincent and the Flat for Education team