Hi fellow teachers,
We have introduced a new option for the Worksheet Exercises: the Shuffle!
You can find it under the extras when you are creating a worksheet.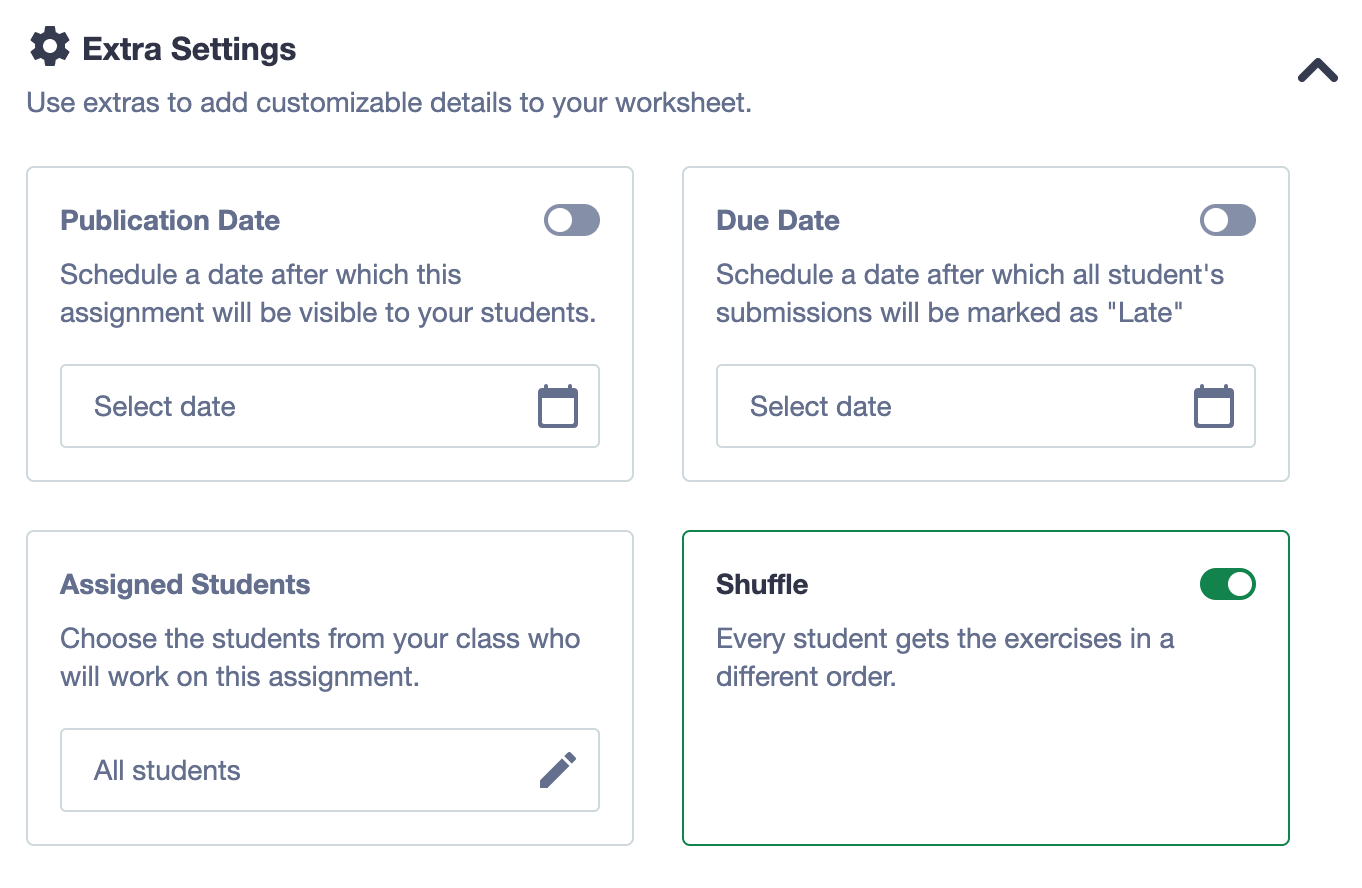 When this option is activated, all the students will get the exercises in a different order, introducing some variety in the type of exercises, and making it harder for them to look for the answer on the neighbor's screen!
Once the students have turned in their assignments, the exercises will be shown in their initial order, making it easier to refer to the exercises or discuss them in class!
We hope you will find this option useful for your assessments!
Let us know if you have any questions or suggestions,