Hello Everyone,
Today we are adding the support of Google Classroom topics for our Flat for Education assignments.
Topics in Google Classroom allow you to organize your Classroom courses by grouping your resources under specific topics.
When creating or editing an assignment using our website, you can now directly choose in which topic your assignment will be created. This new option is available under the assignments "Extras" options.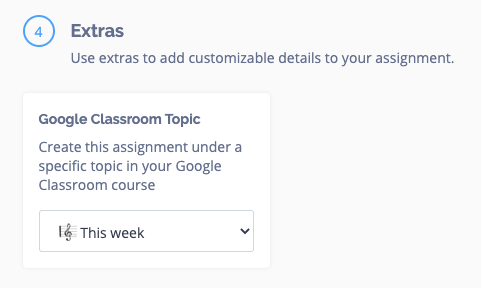 Once your assignment is created, this one will be available in the chosen topic on your Google Classroom Classwork page: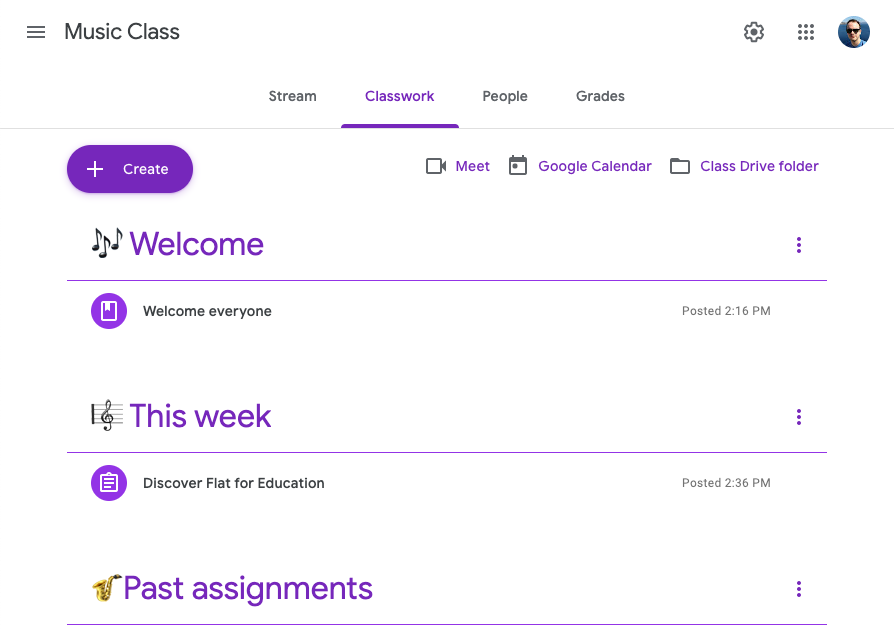 If you are using Flat for Education with Google Classroom, I'm sure you will like this new option. Please let us know if you have any feedback regarding this update.
Vincent & The Flat for Education team