Hello everyone,
Today we want to share the product updates we released in March.
Personal & Education accounts:
Personal & Education accounts
New integration page
We now feature more than 25 integrations with third-party apps and services 🤩.
🎶 Personal accounts: this new page includes our Apple Sign in and more documentation on how to embed your scores in your blogs and websites.
✏️ Flat for Education users: this one includes our latest integrations with apps like Microsoft Teams as well as recently added documentation for LMS like Blackboard and Schoolbox.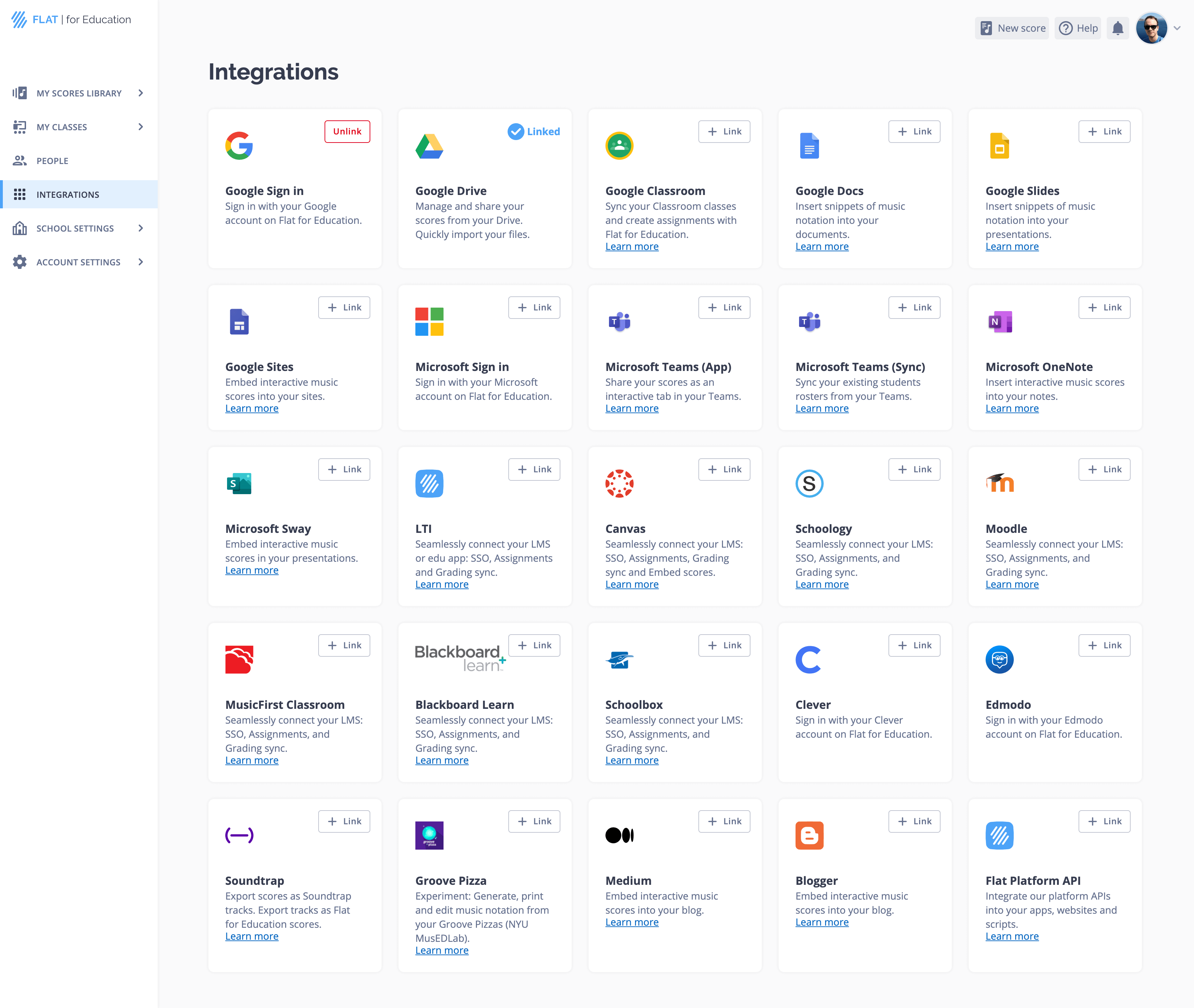 ✅ You can unlink third-party accounts (Google, Apple, or Microsoft) directly on this page.
Flat for Education
Reset a student's submission
With the "Reset student work" button now you can restore the submission to its original state.
Where to find it?
👉 "Students work" tab or in the review pages.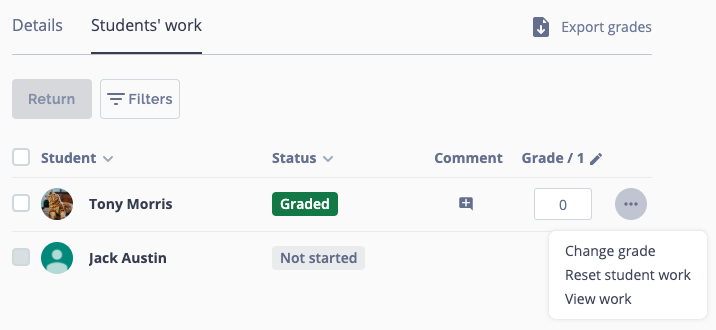 For assignments using the score editor, if there is a score attached, this one will be moved to the student's trash in their library. When re-opening the assignment page, they will be able to start a new score or get a fresh copy of your template.
For worksheets assignments, the answers from this student will be removed.
Worksheets: improvements and new exercises type
Improvements:
✅ Edition system: now the students can directly interact with the score.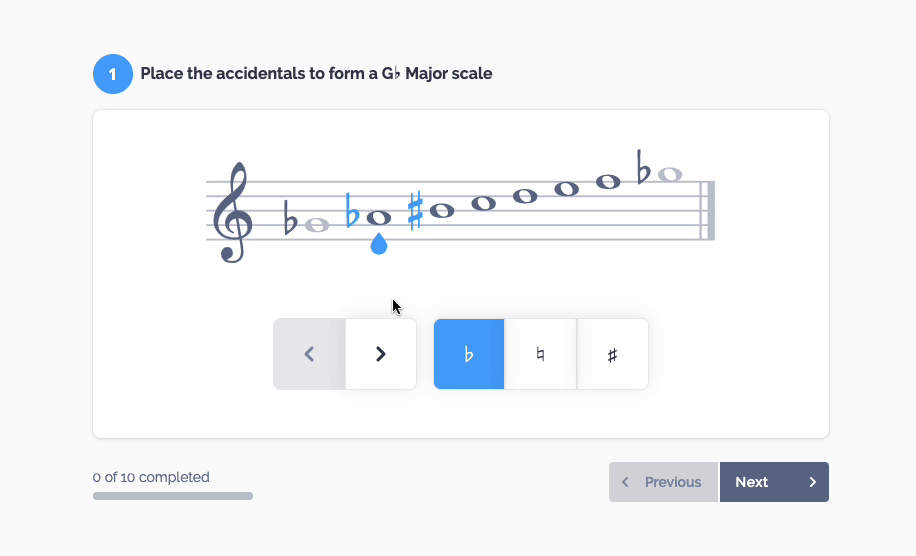 ✅ Review system: highlighting the mistakes is much easier now.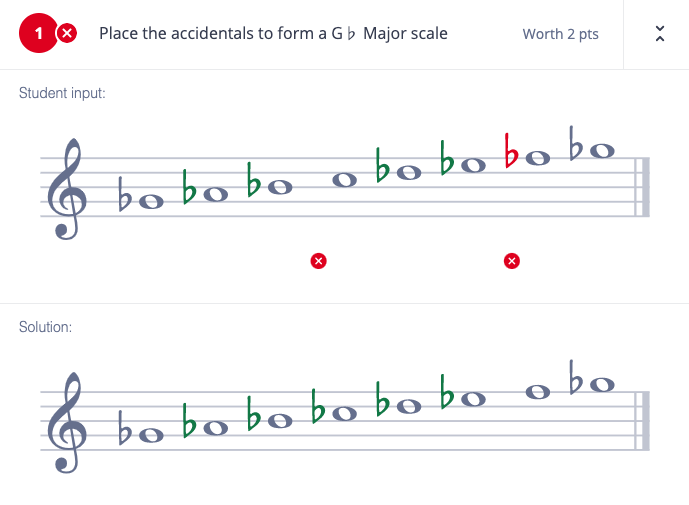 New duration exercises
We just added some simple exercises around durations, to practice the association between music symbols and their associated names.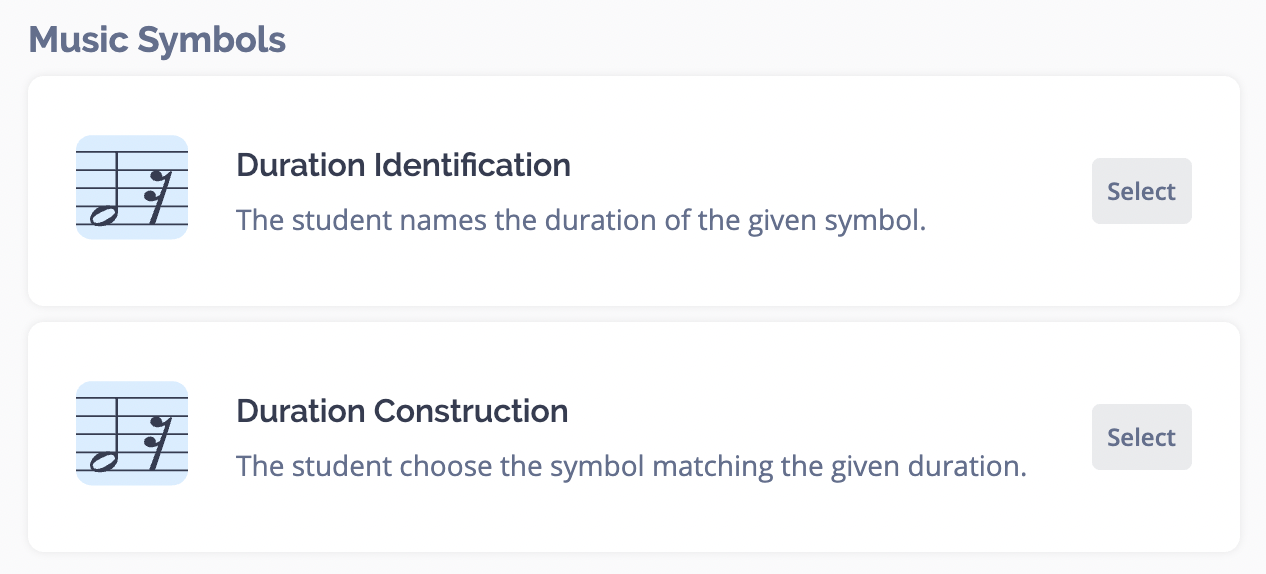 Duration identification: find the name of the displayed symbol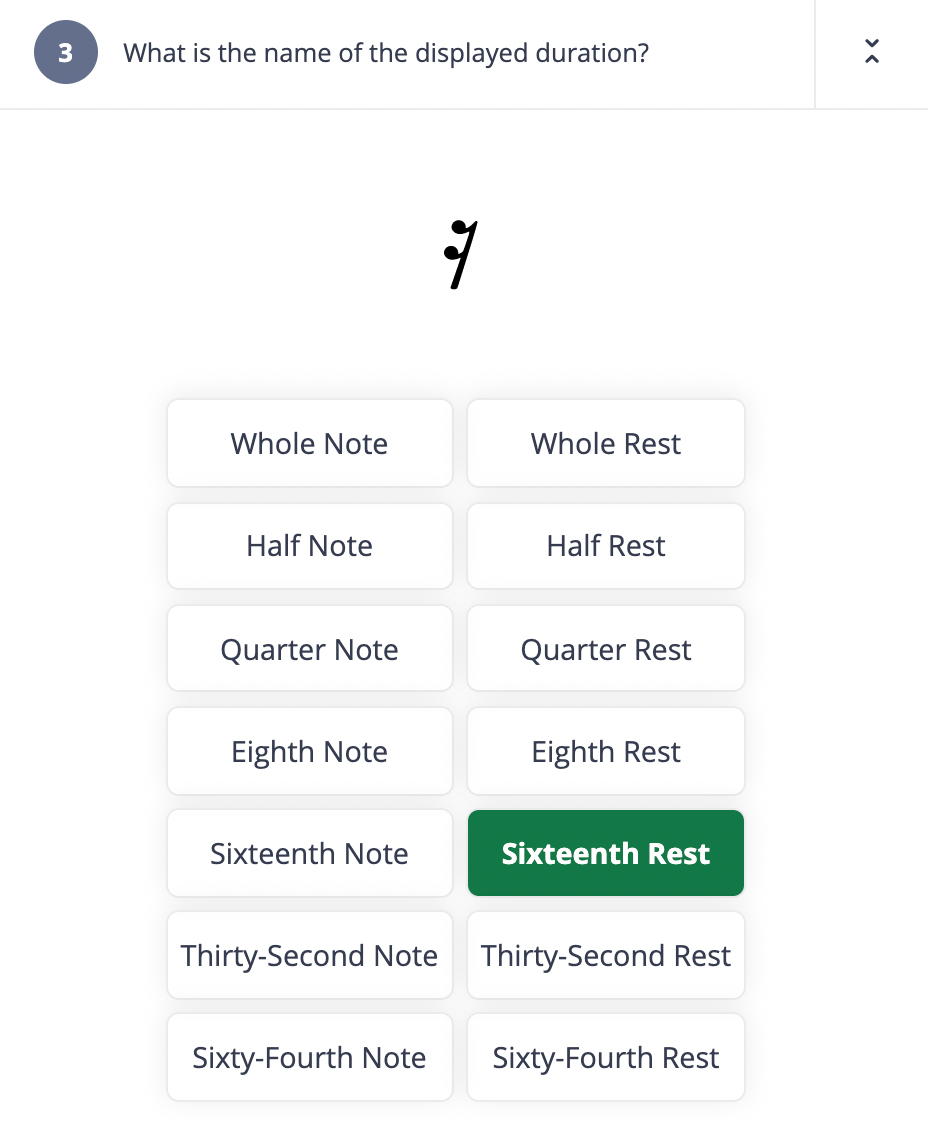 Duration construction: find the symbol of the given duration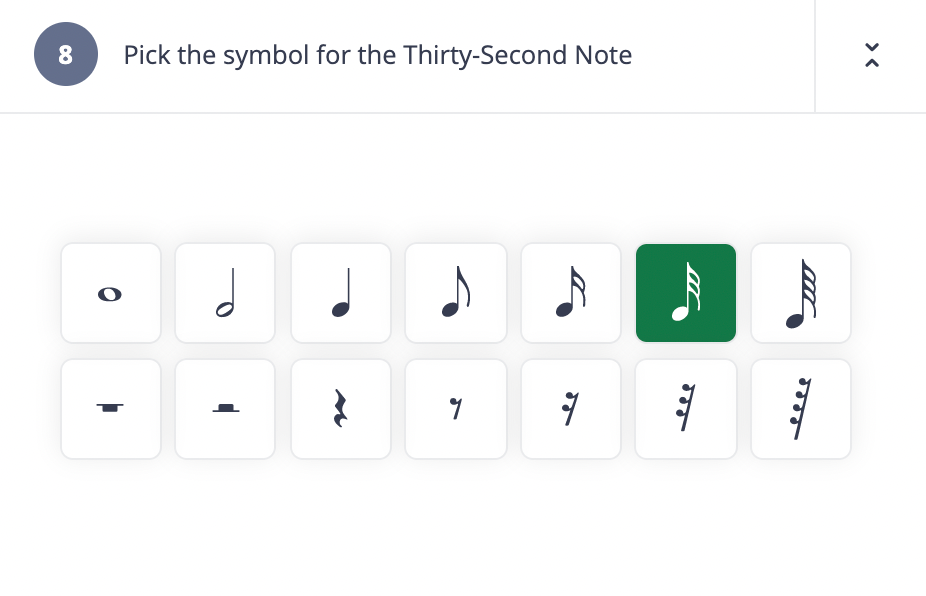 New scale construction exercises

The student is given a scale with no accidentals and must insert accidentals to match the given scale and tonic.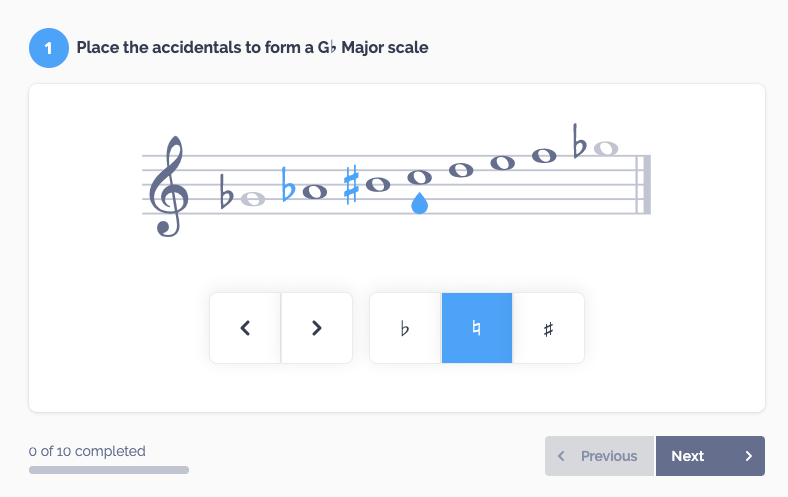 New chord construction exercises

The student has to add notes on top of a given rot note, to form the asked chord.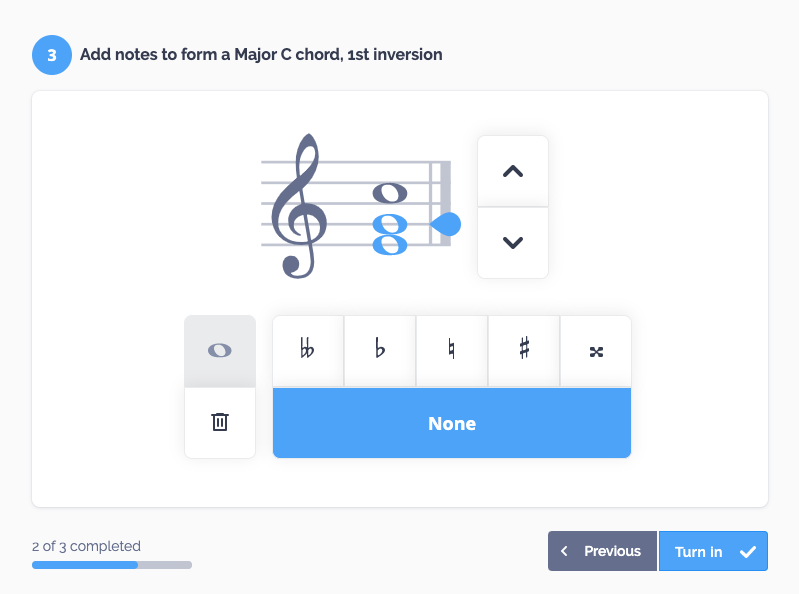 Performance assignments (Beta)
🚀 We launched a BETA version of this new type of assignment.

Assign a score to the assignment and your students will record themselves performing the song by clicking the 🎤 icon:


New Articles
✍️ These are our latest articles, in case you haven't yet read them:
What's next?
💪 We will continue improving our platform and these are the upcoming features & updates:
The multi-measure rests in the editor.
New worksheets exercises: chord construction & rhythm exercises.
Any feedback?
If you have any questions, feedback, or suggestion for our product team, please reach us: hello@flat.io
Have a wonderful day!