Hi Everyone,
Since we released the guitar tab notation you have been so many to ask for improvement regarding all the guitar experience.
One of the most eagerly awaited feature was the capability to change and custom the tuning.
Here is how it works
We chose to add it into the instrument modal right here: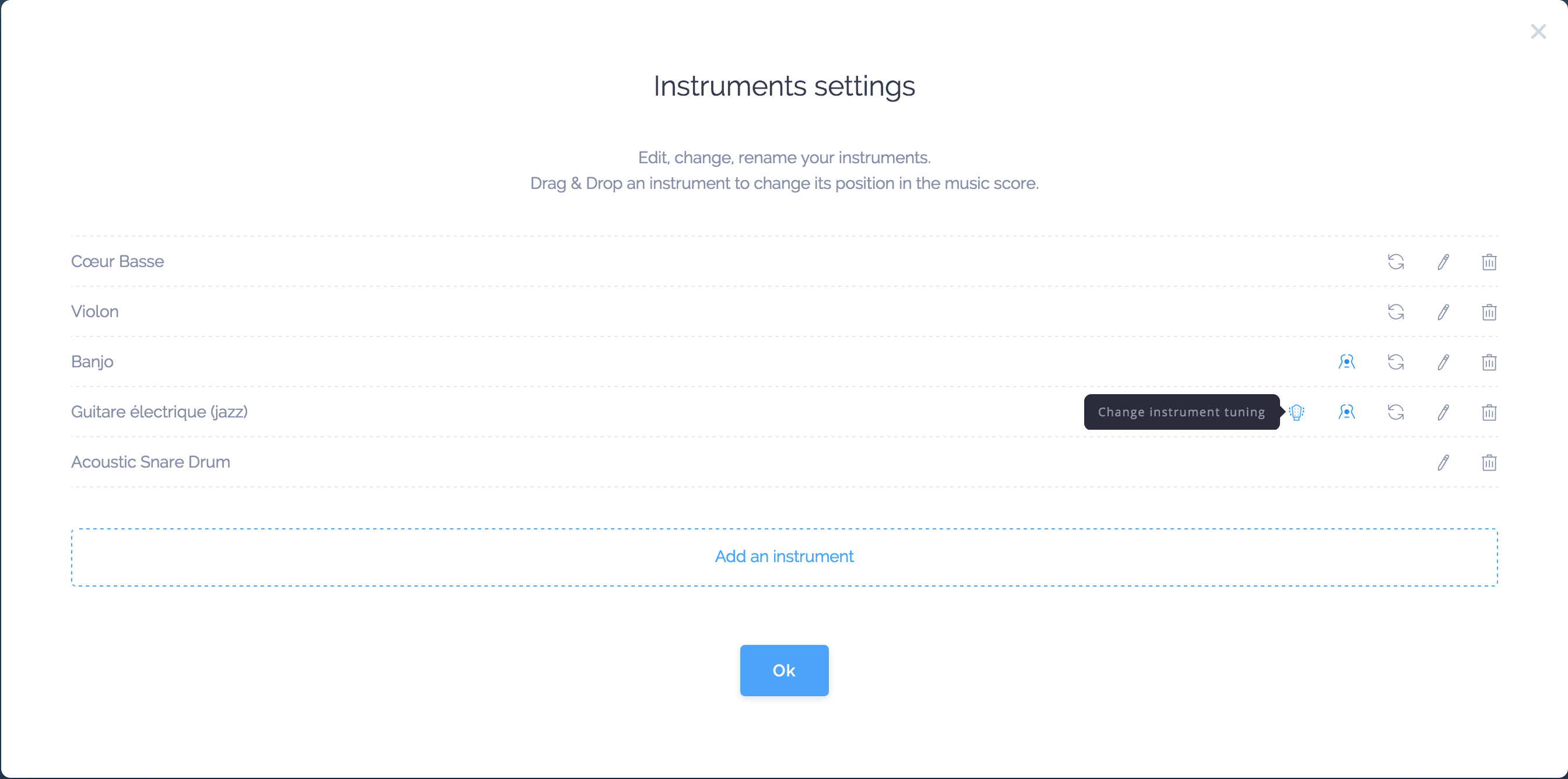 From now on, we will always do the same for all related instruments features!
Once you have clicked on it, a guitar neck will appear giving you the possibility to set each string.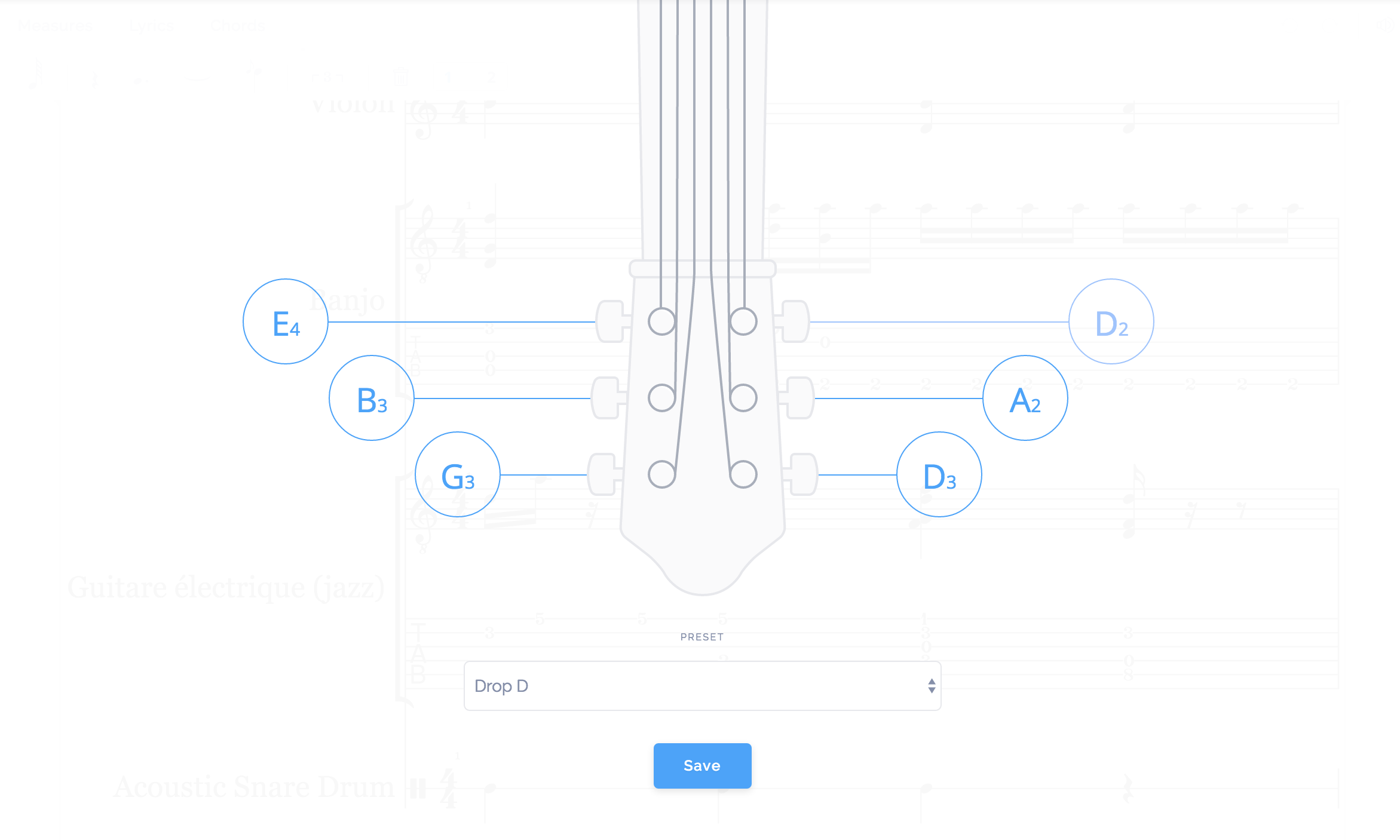 You can set each heads tuners one by one or choose a one of our preset: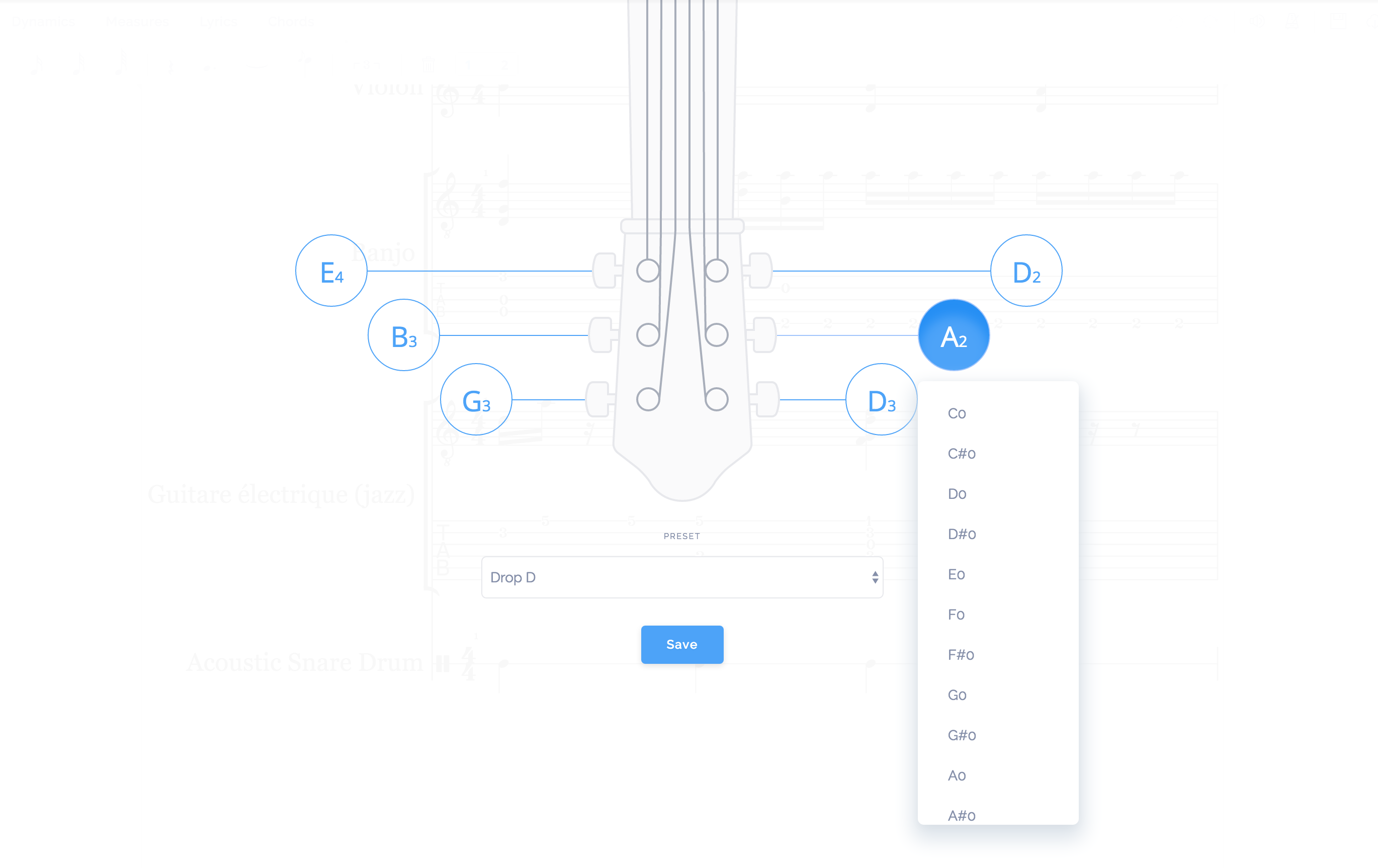 Despite that this is a very first version we would love to get your feedback and thought about it. We will obviously, improve it by adding
sound preview
more customizable instruments
custom preset that can be saved
etc
Want to see a feature first? Please feel free to send us a message!
Have a great day!
Best,
Pierre & The Flat Team