Hey there,
Last May we introduced a brand new interface to customize the tuning of your instruments and their tabs. Thanks to your feedback we received over the past few months, we are glad to announce a new great update for this tuning feature.
Capo
This week we added the ability to customize the capo position and automatically update all the tablatures of your score: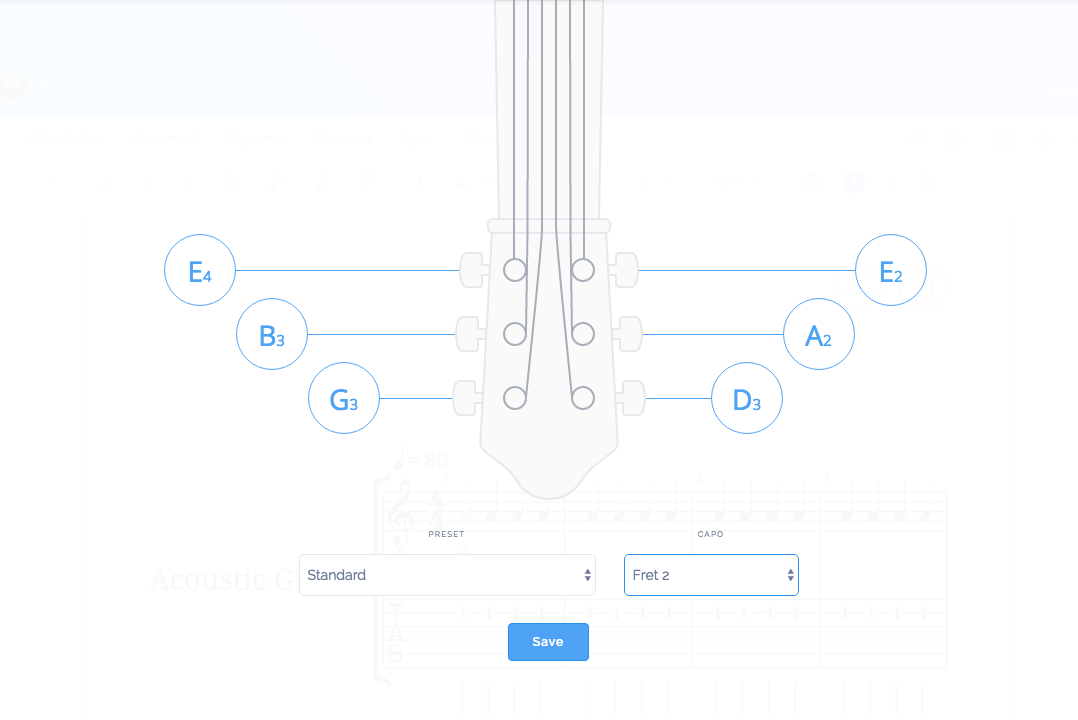 The tuning is now available for more instruments
Initially we only released the tuning for the classical guitar. With Flat v8, the tuning is now available for all the plucked string instruments available on Flat:
Acoustic Guitar
Banjo
Classical Guitar
Distortion Guitar
Electric Bass (4 and 5 strings)
Mandolin
Ukulele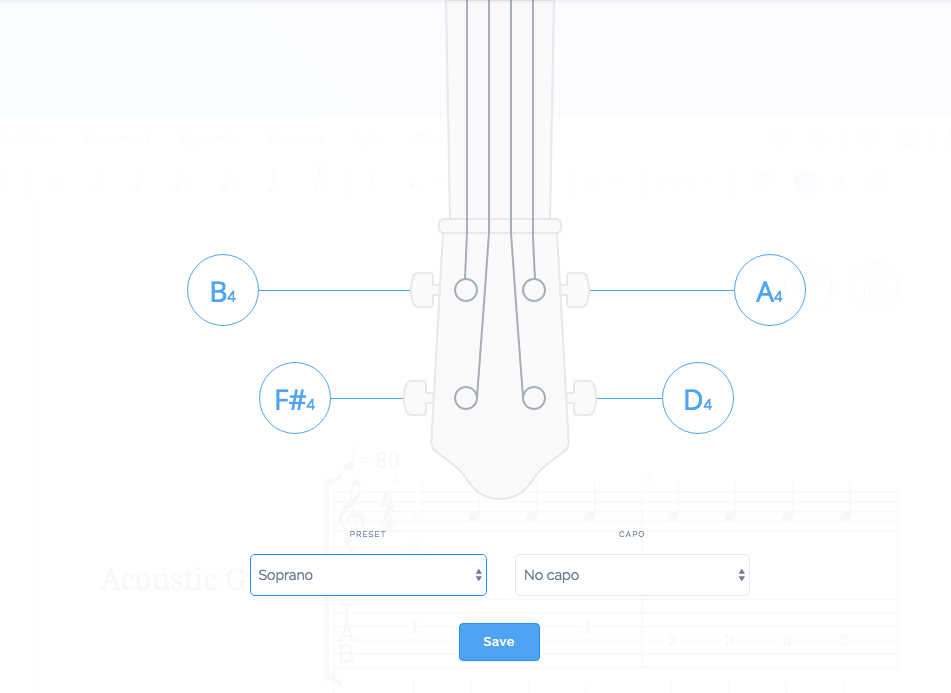 Moreover, you can easily generate tabs with tuning and capo from existing scores ✌.
The tuning and capo features are available in Flat Power and Flat for Education.
Let us know if you have any feedback about this great update!
Vincent