Hey everyone,
Exactly one year ago, we added the first tempo marks in our web-based music notation editor.
Today, thanks to your feedback, we're proud to introduce a brand new and innovative experience to easily add, modify and remove tempo marks in all your creations.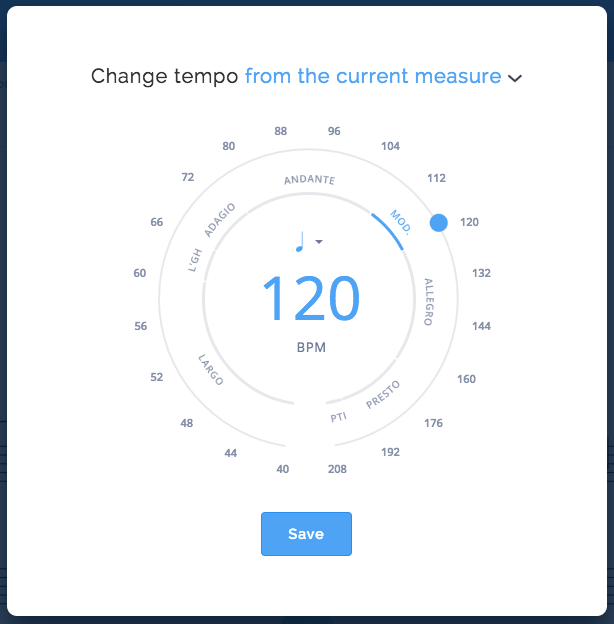 With this new tempo controller you can now quickly:
Add tempo marks on the whole score or on a selection of measure, by inputting a value or selecting it on our controller.
Have a visual and sound preview with the new integrated metronome.
Choose custom note durations on your tempo marks.
Modify and remove one or several marks at once.
This new tempo controller is available in the Measure toolbar: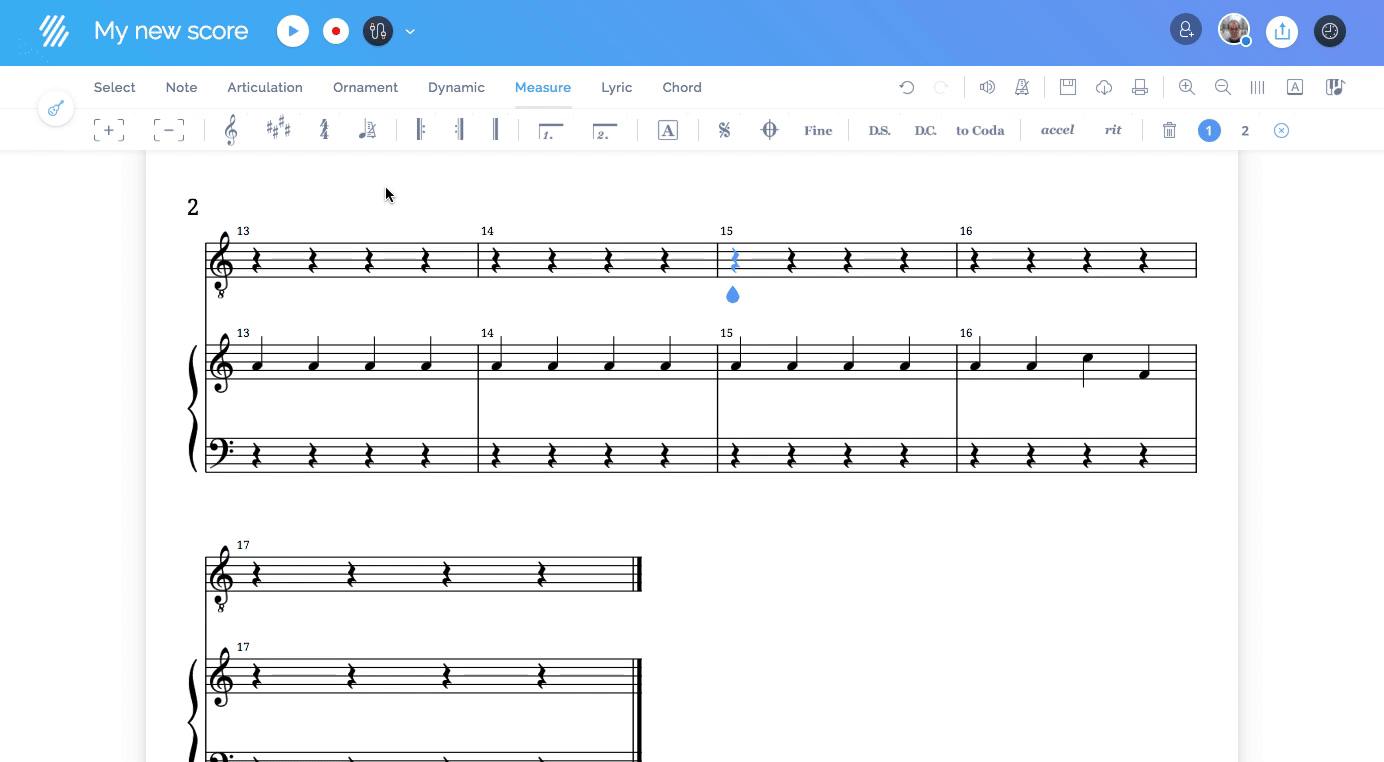 Enjoy this great update, as usual feel free to drop us a line if you have any feedback!
Vincent