Hi everyone,
We just launched an update of our score viewer to display information about arrangements.
Since we introduced earlier this year the ability to add any score to your collections and easily copy a document to re-arrange it, we received some feedback asking us to display the information about the original sheet music.
When a public score has been copied from another one or when a score has been exported as a MusicXML file, then re-imported and published, we now display a badge with a direct link to the original creation on Flat: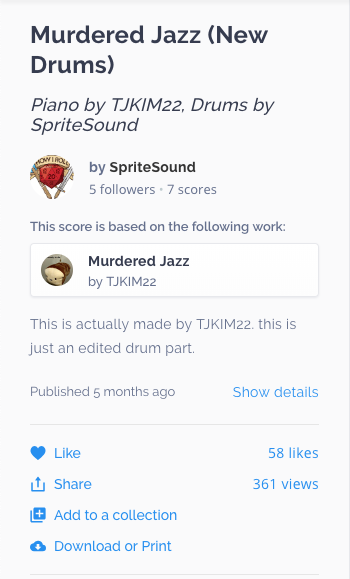 We hope you will like this update, please keep sharing your feedback with our team.
Vincent & The Flat Team