Hi everyone,
Few months ago we introduced the ability to customize the display of all the scores in Flat by changing a single preference in your account.
After releasing this feature, many of you asked us that we should add the same option right in the editor, so you could easily switch your zoom option while working on a music score.
This feature is now available today! Here is below an usage example with a new score of my Flat account: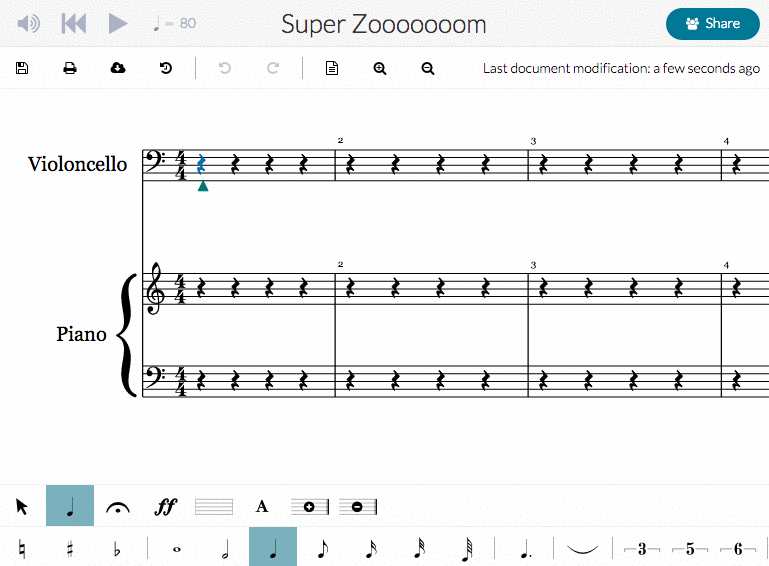 Have a nice day!
Vincent
Join a fantastic community of 1 million+ musicians!