Flat is more than a music notation software. Today I'm going to share with you four ways you can use this tool to study and improve your performance.
One of the challenges we have as musicians is the constancy in studying. In my case, I needed to reinvent the way I study so that I don't get bored. I am a guitar player, but this applies to any instrument. ‌

You can implement these study techniques in your routine, and also in the way you teach music to motivate your students to practice.

1. Progressively increase the tempo
If you know how to play something slow, you'll know how to play it fast
This was something my first violin teacher was always telling me. I totally agree with him. By the way, the violin was the first instrument I learned to play.
Technique:
Insert the score you are studying on Flat.
Choose a section you find difficult to play.
Using the editor, copy and paste the section.
Progressively change the tempo. ‌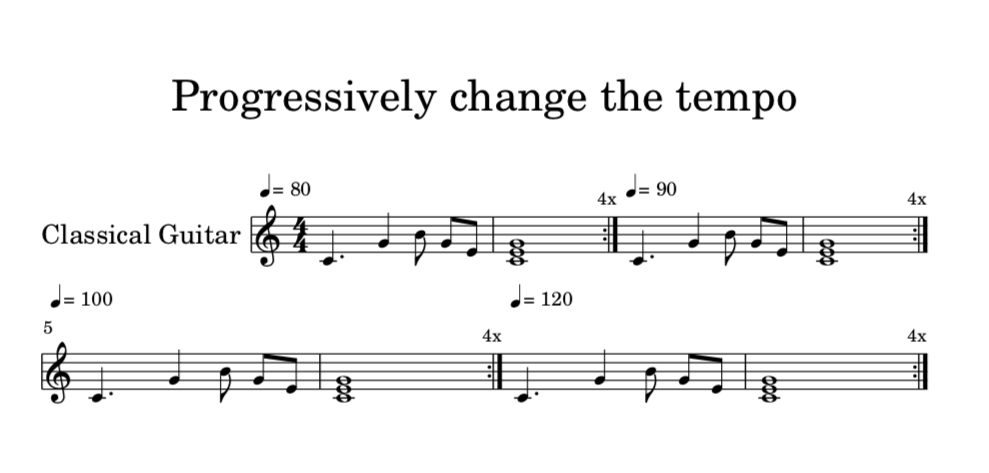 If your goal is to play 120BPM: start with 80BPM, then 90BPM, then 100BPM, and finally 120BPM. You can establish each section to be repeated as many times as you need. Also, you can play along with the playback. This way you make sure you are playing at the right tempo.

TIP: Remember to activate the metronome for accuracy

2. Memory
You can use Flat to strengthen your memory skills.
Technique:
Insert some bars with the section you are studying interspersed with silent bars.
Click on play.
In the parts where you hear the playback, you will just pay attention.
In the silence bars, you will play the part.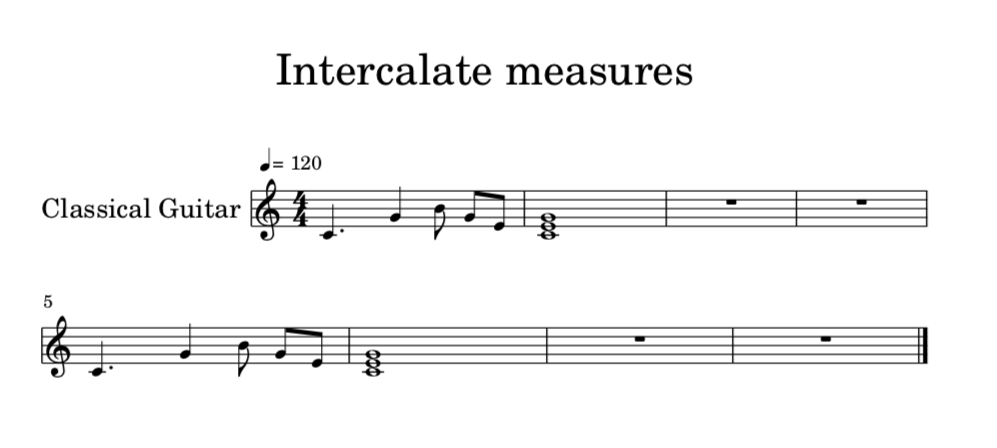 Variation:
Enter the section you're studying.
Copy and paste it and leave a few bars blank.
Click on play and try to remember what was in the bars you left blank while playing.
3. Melody and Harmony
We tend to study harmony and melody separately. This makes it more difficult for us to integrate both while playing or composing.
This technique will help you integrate both elements into your performance and composition. The main idea is to alternate melody and harmony measures.

Technique:
In the harmony measures, you will play the melody.
In the melody measures, you will play the harmony.
Below you will find an example of a score for studying with this technique.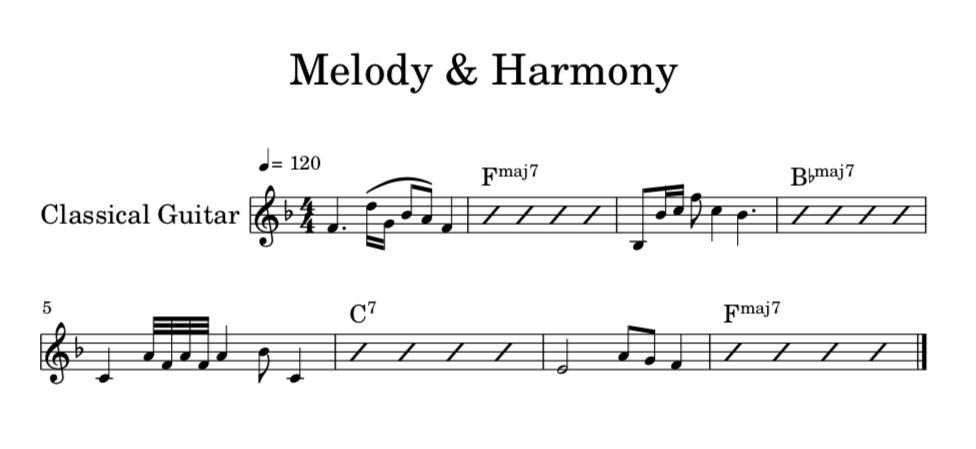 4. Highlight, comment & solve
Another thing many musicians have to deal with is feeling frustrated.
Have you ever felt, after practicing for hours, that you're going nowhere? This may be because you're not studying efficiently enough.
This last technique is a great tool to put some logic in your way of practicing and actually see results on your effort.

Flat has several features for you to organize the way you are studying:
Inline comments. When you find a difficult section or measure, try to understand why it's hard to play. Then, insert an inline comment establishing the things you can do to learn how to play it correctly. Leave the comment there and practice. Wait until you manage to play this part as you wish to solve the inline comment. This will give you a sense of accomplishment and encourage you to keep studying.

Color palette. Flat Power and Flat for Education have a beautiful color palette to highlight and assign a particular nuance to certain parts of the score. This visual aid, along with the annotations, are extremely helpful in achieving the perfect performance.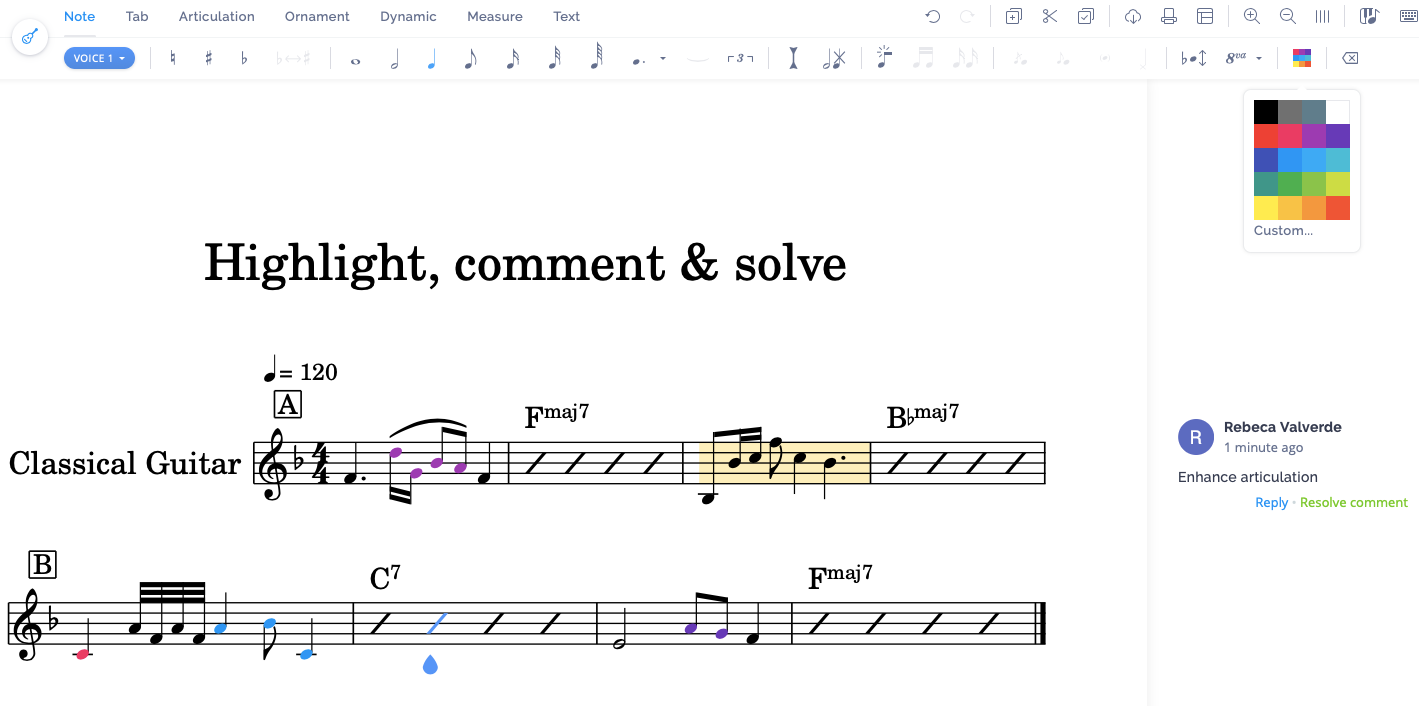 I hope these techniques make your study process more enjoyable.
The only way to develop a beautiful sound and achieve excellence in music is by practicing.
When you feel discouraged, listen to a song you love and remember why you are making the effort.
Best,