Hello everyone,
As usual, we want to keep you in the loop on our latest product updates:
Web Music Editor
Auto-scroll update
We improved the auto-scroll by making more of the score visible during the playback.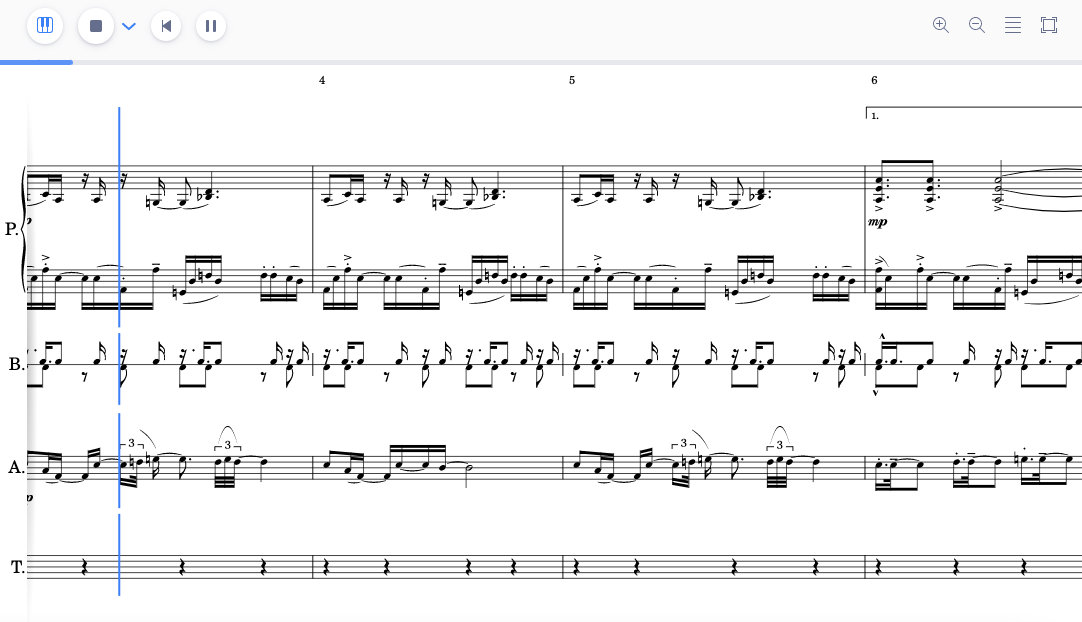 Profile pinned scores
Highlight your best creations on your community profile with this new feature.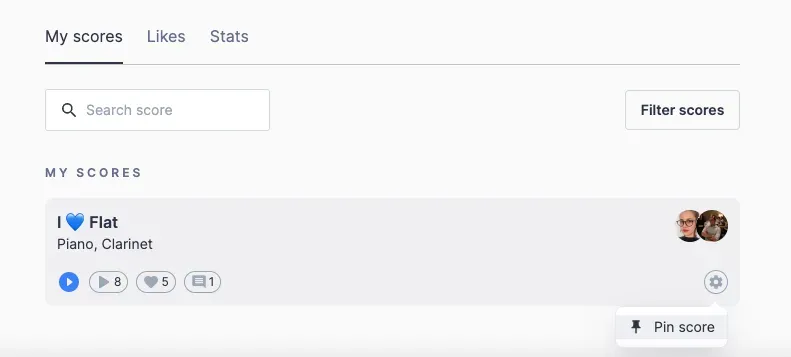 💡We suggest pinning from 2 to 3 scores.
iOS Mobile app
Dynamics UX improvement
Now the dynamics are displayed more logically on the dynamics tool. Before, those were displayed as ppp - fff - pp - ff - p - f. This is the new order:
🐛iOS bugs fixed

The import feature was not working correctly, it is now 😉.
Android Mobile app
New instruments  
The Beta instruments are now available on the Android app.
HQ Tenor Sax.
HQ Baritone Sax.
New tools
Chord style tool
Layout settings
Now you can personalize the layout of your scores directly on the app:
✓ Noteheads
✓ Music fonts
✓ Measure numbers
✓ Measure layout
✓ Page layout
✓ Staff layout
🐛Android bugs fixed

When a preview was played didn't stop when navigating out of the instrument selection screen.
In read-only mode, the instruments were not hidden.
During landscape mode, the editor's overflow menu was not drawn properly.
The Community
November's challenge winner
🎉 We want to congratulate Thomas Bozarth!!!!
He is the winner of the challenge with his song Lights Out Samba.
We created a playlist with the top 10 👉🏽 listen now.
🫶 Don't forget to subscribe to our channel!
December's Challenge: Jazzy Christmas
The holiday season is undoubtedly a special time. We spend time with loved ones and remember those who are no longer with us. During this time, we experience a wide range of emotions: gratitude, love, nostalgia, happiness, and even sadness. In this challenge, share with the world what Christmas means to you in a song.
🔗 Join now
Composer of the month
December's composer is ✨TJ Bruce ✨
We learned a lot during our interview, and we're sure you will.
We'll share the interview very soon!
Would you do something for us?
It would be fantastic if you could follow us on Instagram and Twitter.
You'll get great content while supporting our project 🤩
Any feedback?
If you have any questions, feedback, or suggestions for our product team, please reach out to us: hello@flat.io
Have a wonderful day!