Hello everyone,
As always, we want to keep you in the loop on our latest Flat product updates:
Editor

New interface for Roman numerals
We are pleased to announce significant updates to our system for editing Roman numerals, making it much more user-friendly!

What are Roman numerals?
Roman numerals are a way of writing music chords. They help identify chords in a key, no matter which notes are used. Musicians use Roman numerals to analyze the chord progressions in a piece of music.

💡 Learn how to use this feature in Flat here.




With this update, you can now edit Roman numerals hassle-free!

🚀 This update has not yet been implemented in our native apps. But don't worry: the mobile team is working on it and will roll it out as soon as possible. Meanwhile, you can still enjoy the new feature on our web app!
Piano keyboard now displayed by default

As you may know, there are three ways to insert notes in Flat:
By clicking on the correct spot on the staff.
By MIDI writing.
By using the in-app keyboard.
This last one being very popular, the in-app keyboard is now displayed by default in the score to make your digital workflow even smoother!

💡Remember, you can always hide it with the hide button (pictured below).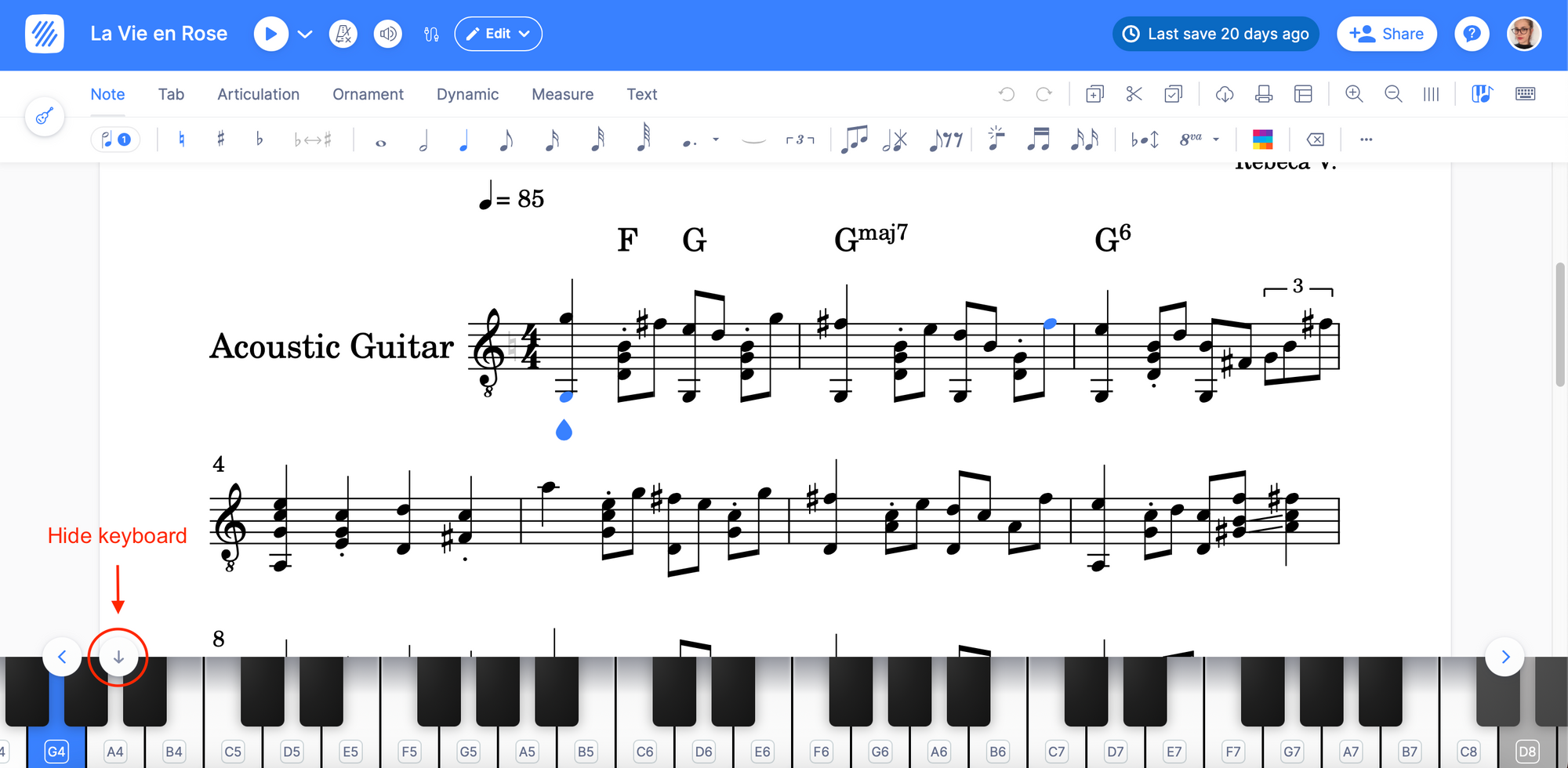 Accidental buttons
Accidentals indicate that a note changed its pitch. There are 3 types of accidentals:
Sharp (♯)
Flat (♭)
Natural (♮)
👀 Accidentals can change the key signature of a piece of music or apply only to a specific note.
With this update, you can now add accidentals - sharps, flats, and naturals - directly, without needing to rely on the enharmonic switch button.



💡 Learn how to add accidentals to your score here.

Open an instrument's settings by clicking on its name
As usual, this new feature is meant to save time by making your musical notation process more efficient. Now when the instrument name is clicked you'll be taken directly to the instrument's settings!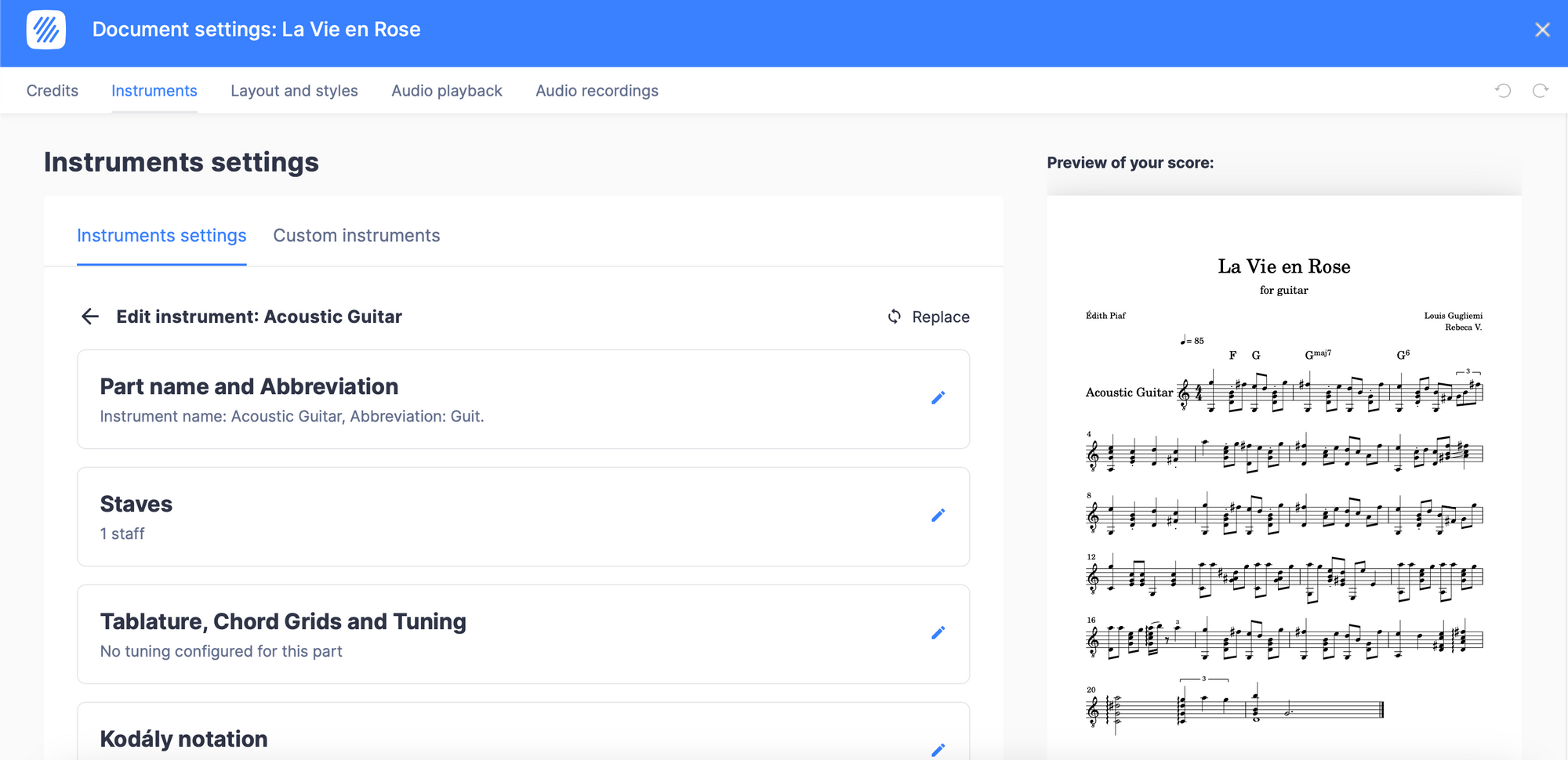 💡 Learn how to add different instruments to your scores here.
Android app
💪🏻 We're working hard every day to improve our native app. These are the new features available for our Android users:
Offline mode
Lose your connection? No problem – keep working in Flat and we'll sync your changes once you're back online!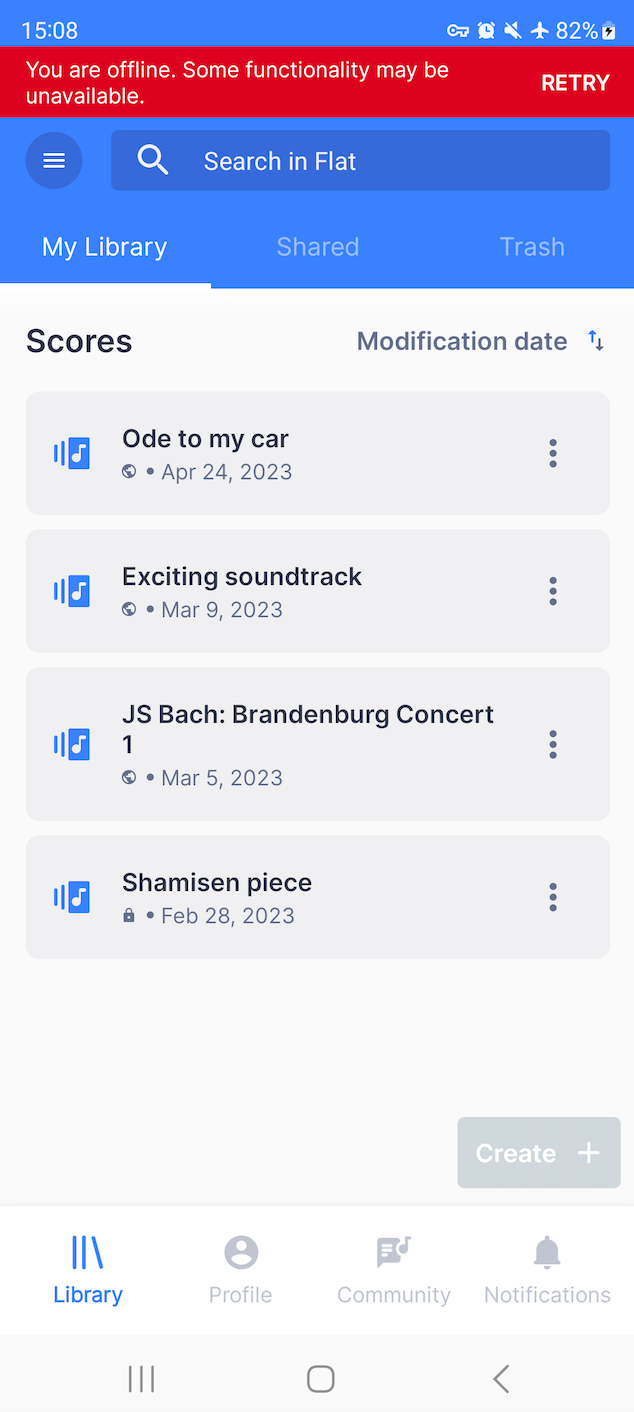 Instrument preview
We have added the missing instrument previews.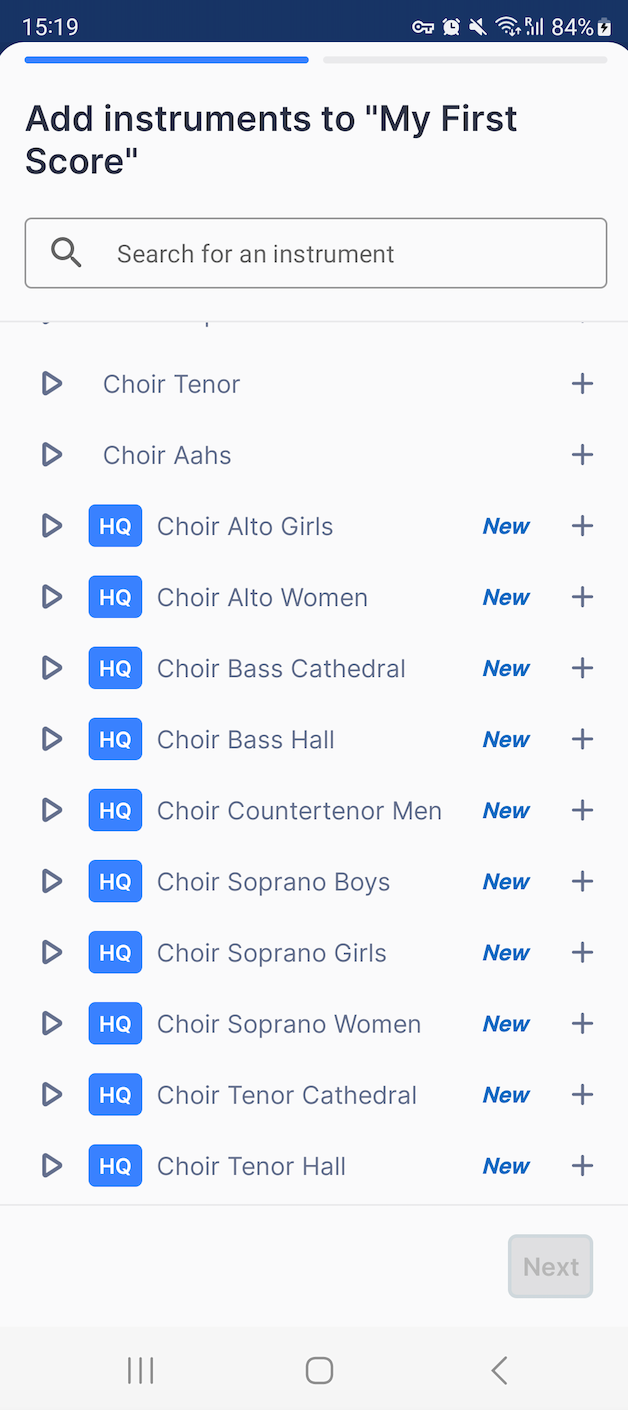 💡 Listen to the instrument before adding it to the score, so you can make the right choice for your instrumentation.
The community
April challenge winner

We're so happy to see many of you regularly participating in the Flat challenges. We've received a lot of submissions and are seeing more and more new users joining in. Thank you! We created a playlist with the top 10 👉🏽 Listen now!


🎉 We want to congratulate The Piano Professor for his lovely piece!

May challenge

Flat's community of musicians includes people from all around the world. We are honored to have such a diverse group here, and we cherish the cultural richness that each of you brings to our community. With this challenge we want to celebrate that diversity, giving everyone a chance to share an aspect of their culture that's special to them.

The challenge will be launched soon in our blog, so stay tuned!
Composer of the month
May's composer is ✨Eric Razdik✨
We loved hearing from them during our interview, and we're sure you will, too. We'll share our discussion very soon!
New articles
In case you haven't read them yet:
🎶 Hack the Underlying Structure of Music with the Circle of Fifths
The circle of fifths is a powerful tool that will help you understand music. If you don't know much about music theory, this circle is an excellent way to start diving into this beautiful world.
🎶 Breaking Down Altered Chords
In this article we clarify some of the most frequently asked questions regarding altered chords:

👀 What are they, anyway?
👀 When should you use altered chords?
👀 How do you use altered chords?
🎶 The Role of Slurs in Music Notation
Music notation is a language that allows composers and musicians to share their musical ideas. Like any language, it is a tool for accurately expressing concepts and emotions. And so to compose or play music well, it is essential to understand the various notations. This article discusses the slur and its impact on music expression.
Follow us on social media
It would be fantastic if you'd follow us on Instagram and Twitter.
You'll get great content while also supporting our project 🤩.
Feedback?
If you have any questions or suggestions for our product team, please reach out: hello@flat.io.
Have a wonderful day!