Hello everyone,
As usual, we want to keep you in the loop on our latest product updates:
Web Music Editor
New instruments
We have added some very special instruments:
Quarter tones
The quarter tones are now available!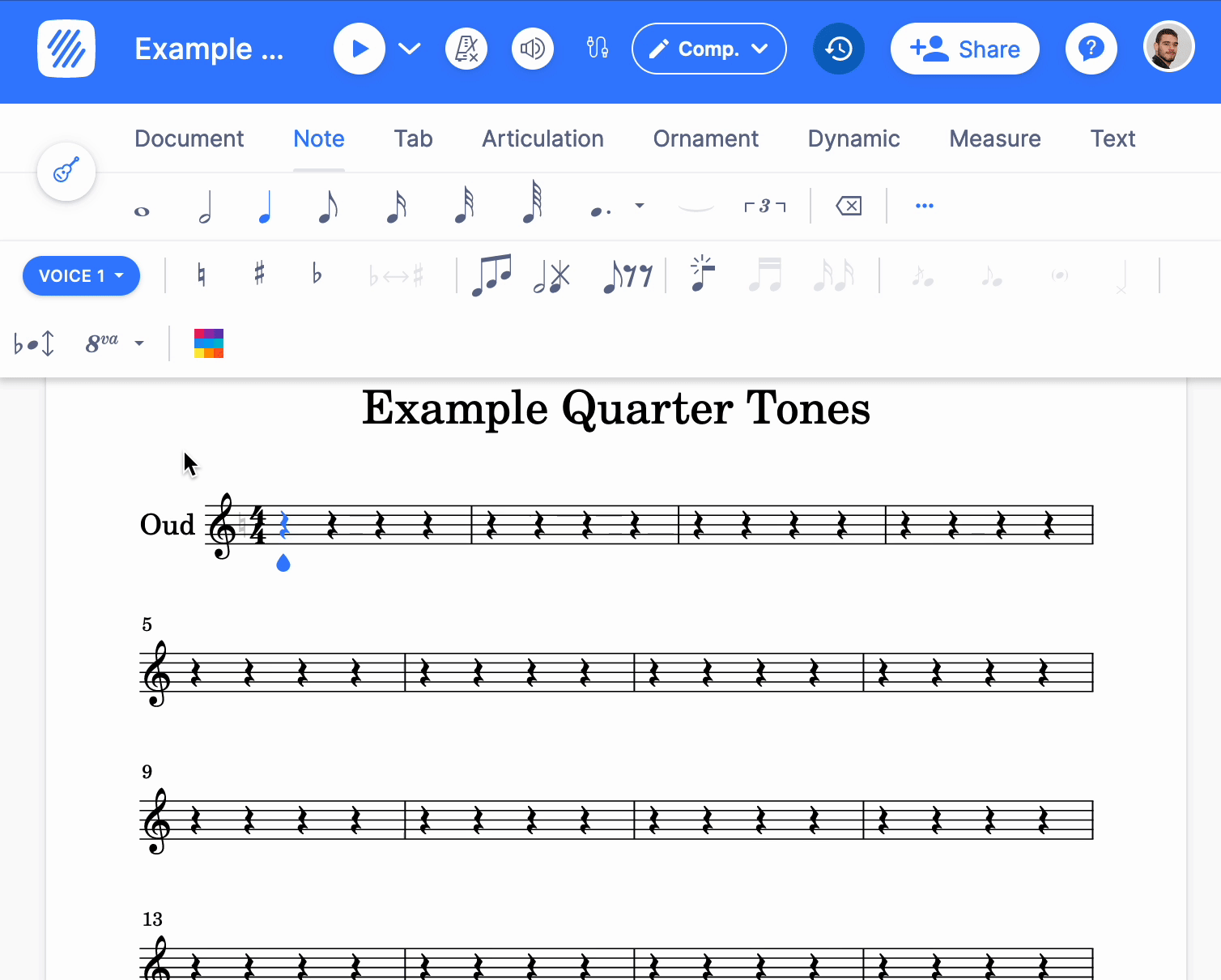 🎶 These are the notes whose pitch is in the middle of a semi-tone.
Learn more about what they are and how to use them within Flat here.
iOS mobile app
Neapolitan chords
Now it is possible to input roman numerals with inversion and Neapolitan chords.  
🐛 iOS Bugs fixed
When opening a public score from the library, it doesn't open the page with the tag/description editing.
Android mobile app
New articulation
We've added the following articulations:
New tools

We've added the following articulations:
Collaboration invite via email
Now you can invite collaborators to your score via email address.
🐛 Android Bugs fixed
Some devices experience a crash on startup when updating the app.
Unpitched sounds weren't corresponding.
The virtual piano was not centered on a valid pitch.
The Community
Enhanced default privacy settings for consumer Flat accounts
We released 2 product updates for our community features:
Private accounts by default
With millions of consumers using Flat, there are many public profiles on our Flat platform. We wanted to make sure that only the people who want to participate in our public community have a public profile. That's why we decided to make the public community profile creation an opt-in option.
💡 If you have a public profile and want to make your account private, you can switch all your scores private and delete all the public interactions in a few clicks, directly in your Community Profile settings:

To keep our community healthy and a good atmosphere, we have added a community Code of Conduct. Just before interacting publicly with our community, you will have this new set of rules displayed: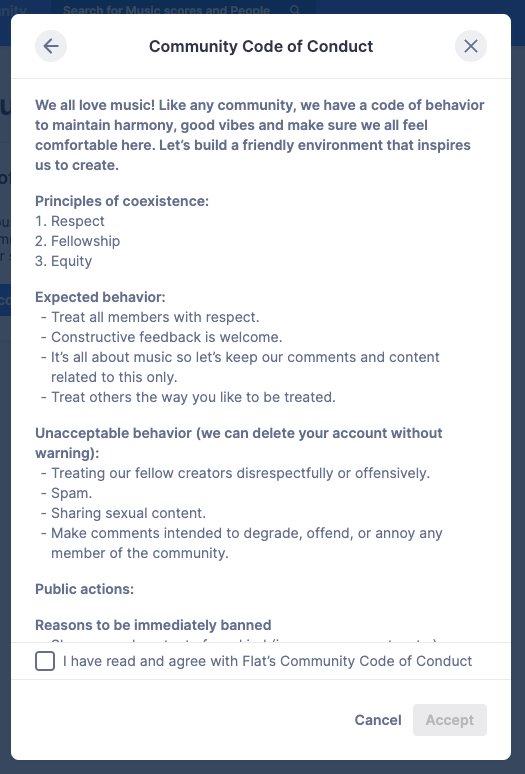 September's challenge winner
🎉 We want to congratulate Bezakos!!!!
He is the winner of June's challenge with his song How It All Came To Be.
We created a playlist with the top 10 👉🏽 here.
🫶 Don't forget to subscribe to our channel!
October Challenge
Ready for this month's challenge? We will launch it on Friday 7th October.
A hint: the theme is Halloween 👻
Composer of the month
October's composer is ✨Mr Bari✨

We learned a lot during our interview, and we're sure you will.
We'll share the interview very soon!
Would you do something for us?
It would be fantastic if you could follow us on Instagram and Twitter.
You'll get great content while supporting our project 🤩
Any feedback?
If you have any questions, feedback, or suggestions for our product team, please reach out to us: hello@flat.io
Have a wonderful day!