Hello everyone,
As usual, we want to keep you in the loop on our latest product updates:
Music Editor
Flat for Android Beta
Flat for Android Beta is available now. If you did not join the early adopter's list, you can still get the beta app👇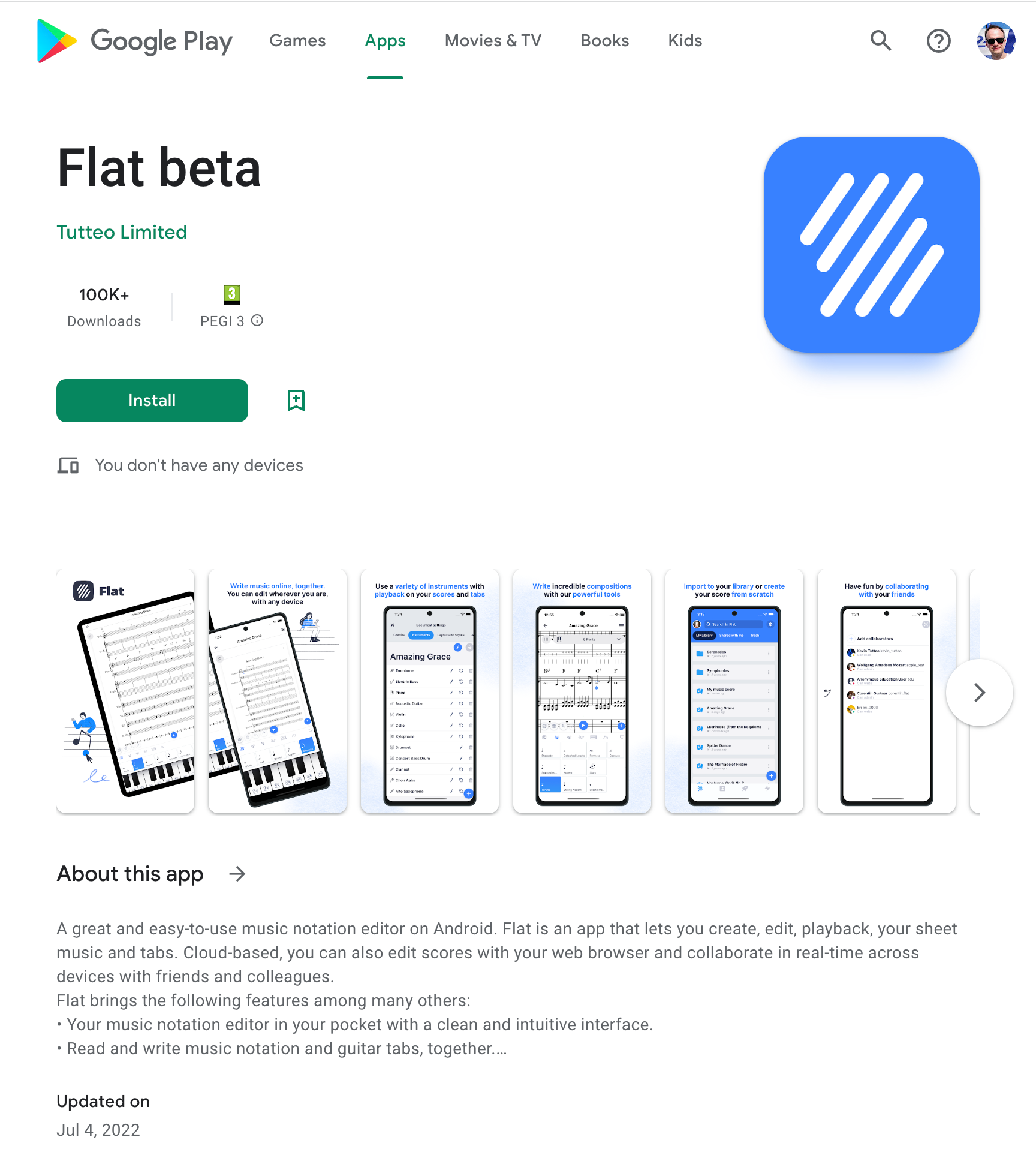 New free instruments templates
These are the new instruments templates available for all users:
Voice and Piano
SATB
Choir Soprano
Choir Alto
Choir Tenor
Choir Bass
String Quartet
Violin 1
Violin 2
Viola
Cello
Bass Quartet
Trumpet 1
Trumpet 2
Trombone
Tuba
Jazz Quartet
Alto Saxophone
Piano
Electric Bass
Drum Set
💡 You can find the templates in the Getting started section: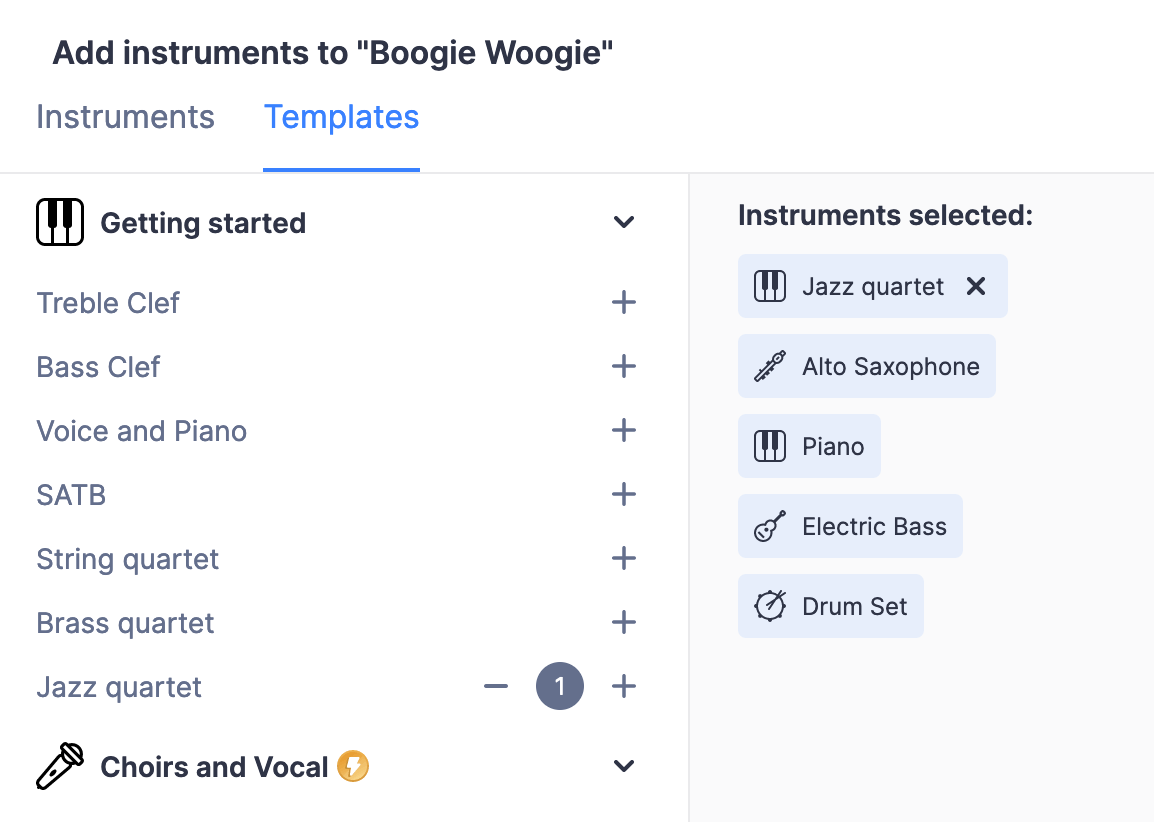 Other small updates
Some improvements with the drums & new onboarding flow for the editor.
Flat for Education
Music Snippet, the Flat for Education Add-0n
Music Snippet is the perfect tool to engage your students like never before.
💡 For those who haven't done so yet, get Flat for Education's Google extension to insert music notation and tablatures into your Google Docs & Slides.
If you're looking to add Flat for Education to your classroom, you might still be wondering how to incorporate it. That's why we've compiled some lesson ideas to help you get started:
For those who have already been using Music Snippet, we are happy to share our latest improvements:
👉 It is now possible to import any score from your library! This is of course only available for connected Flat for Education users.
👉 Keyboard shortcuts are now available on Music Snippet as well! This can help you save a lot of time while composing.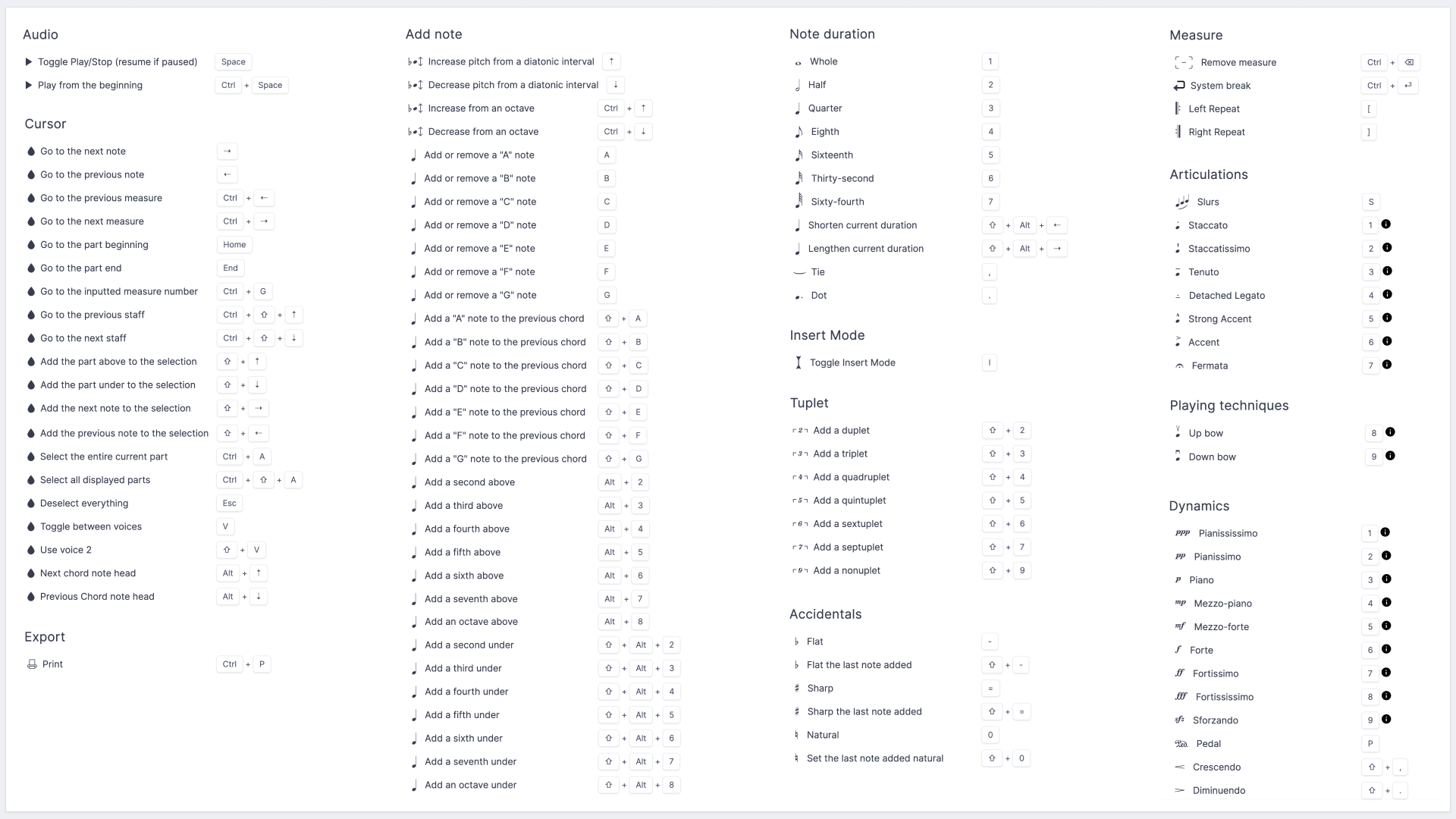 New panel in the editor for students' assignments
Now the students can check the assignment's instructions in the panel located in the right section of the editor. To open or hide, they only need to click on the double arrow icon.
Community
🐒 July's challenge winner
🎉 We want to congratulate Chandler White!!!!!!!!
Thomas is the winner of June's challenge with his song  El Tunche.
We created a playlist with the top 10 👉🏽 here.
🫶 Don't forget to subscribe to our channel!
💭 August: The oneiric world
Join now and win a yearly subscription.
Composer of the month
July's composer is ✨Dislan French✨.

We learned a lot during our interview and we're sure you will, too.
We'll share the interview very soon!
Would you do something for us?
It would be amazing if you could follow us on Instagram and Twitter.
You'll get great content while supporting our project 🤩
Any feedback?
If you have any questions, feedback, or suggestions for our product team, please reach out to us: hello@flat.io
Have a wonderful day!