Hi everyone,
We recently released an improvement for the voice selector tool.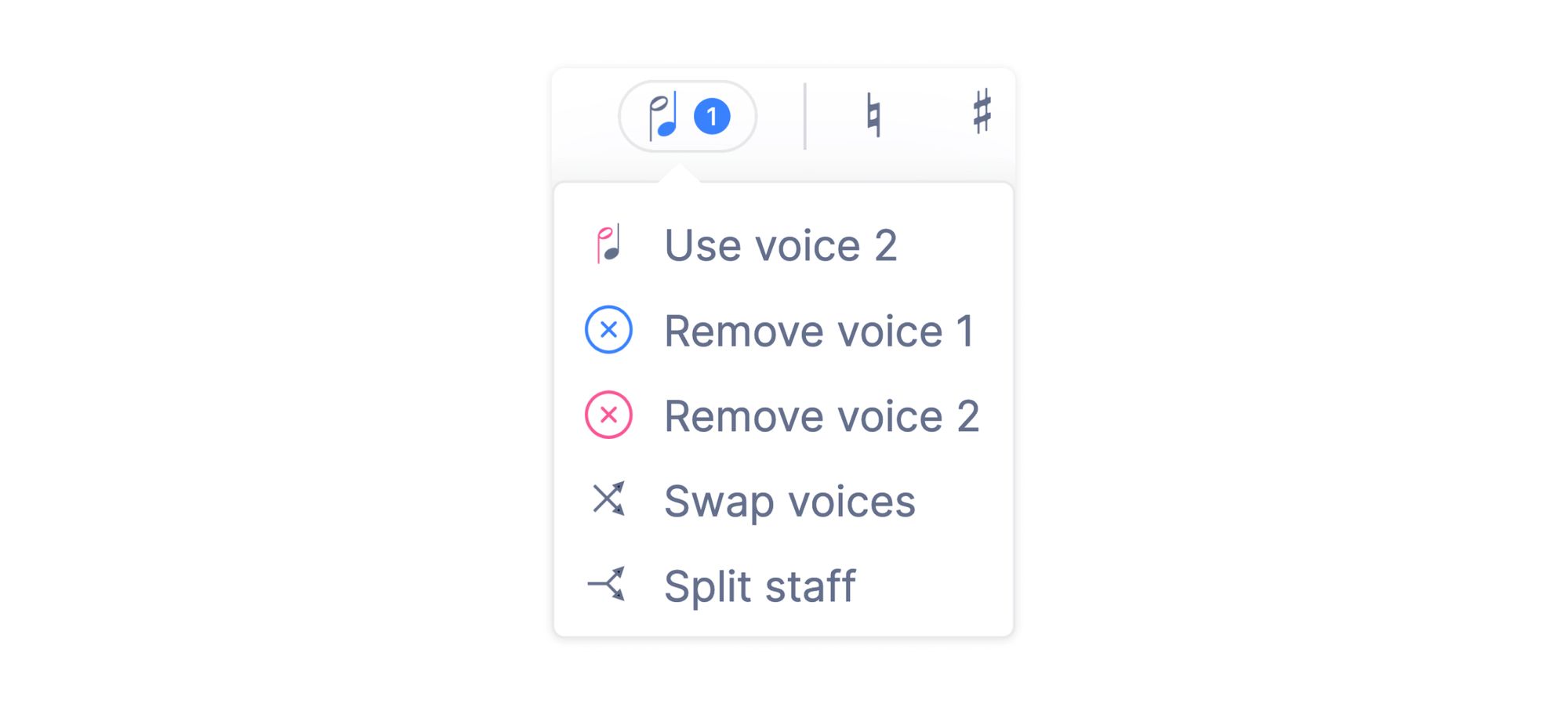 We were receiving lots of questions about how to insert a second voice on a staff, so we decided to design an icon that would make it clearer.
We also made another tweak: now you don't need to select a voice in order to remove it - you can remove the first voice while editing the second one.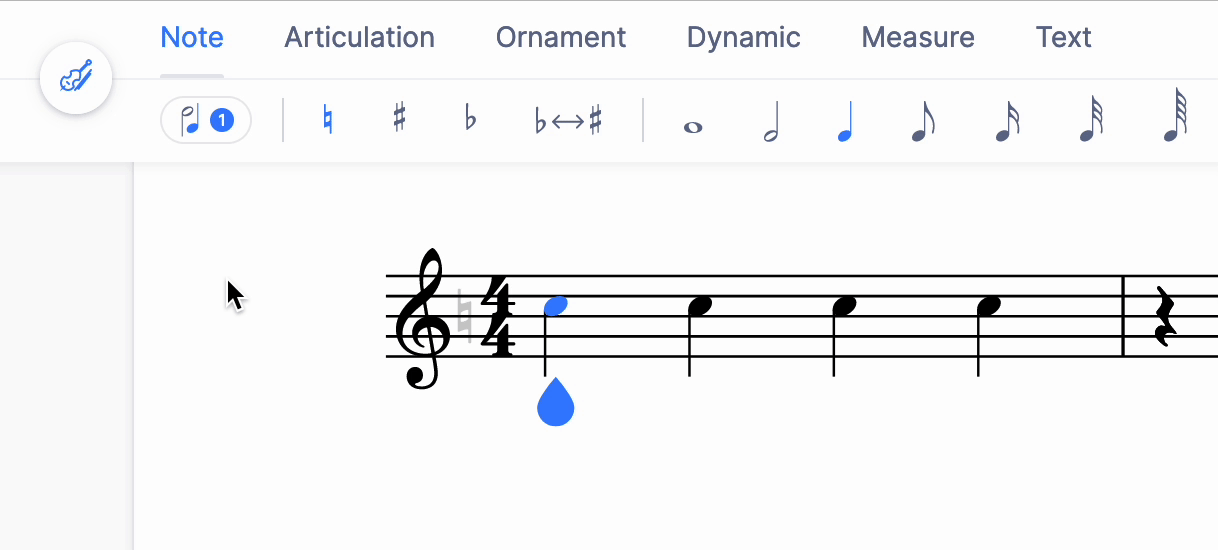 We hope that these improvements will boost your productivity!