Hi Everyone,
I hope you had a wonderful Thanksgiving Holiday. We released some great updates last month, and we would like to share the main ones today with you:
Product updates
Custom text sizes
Back in March, we released the customization of text styles and our integration with Google Fonts. This update allowed you to choose some beautiful fonts family for your sheet music, and adjust their style.
This month, we added the ability to also update the sizes of the different text elements. In your layout settings, choose the element that you want to customize, then adjust the size.
The sizes of the different texts can be set in two different units: points and staff space:
Points (pt) is an absolute unit that you usually find in text editors. By default, we use this unit for text elements like the title and the subtitle that are not directly linked to your staves.
Staff space (sp) is a relative unit to your music staves, literally the space between two lines of the stave. By default, we use this unit for text elements that are linked to the staves, like lyrics and chords.
To learn more about customizing your text styles, check out our dedicated help article.
Custom Brackets
Last month, we also added another most requested feature, the possibility to add custom brackets for your parts. Commonly you want to group the families of instruments, such as Flutes and Clarinets in my example below.
In the settings of your instruments in the editor, you will find a new "Add/Edit brackets" button. Then enable/disable the brackets between the different parts you want to group.
To learn more about using custom brackets on Flat as well as other instruments options, check out our dedicated help article.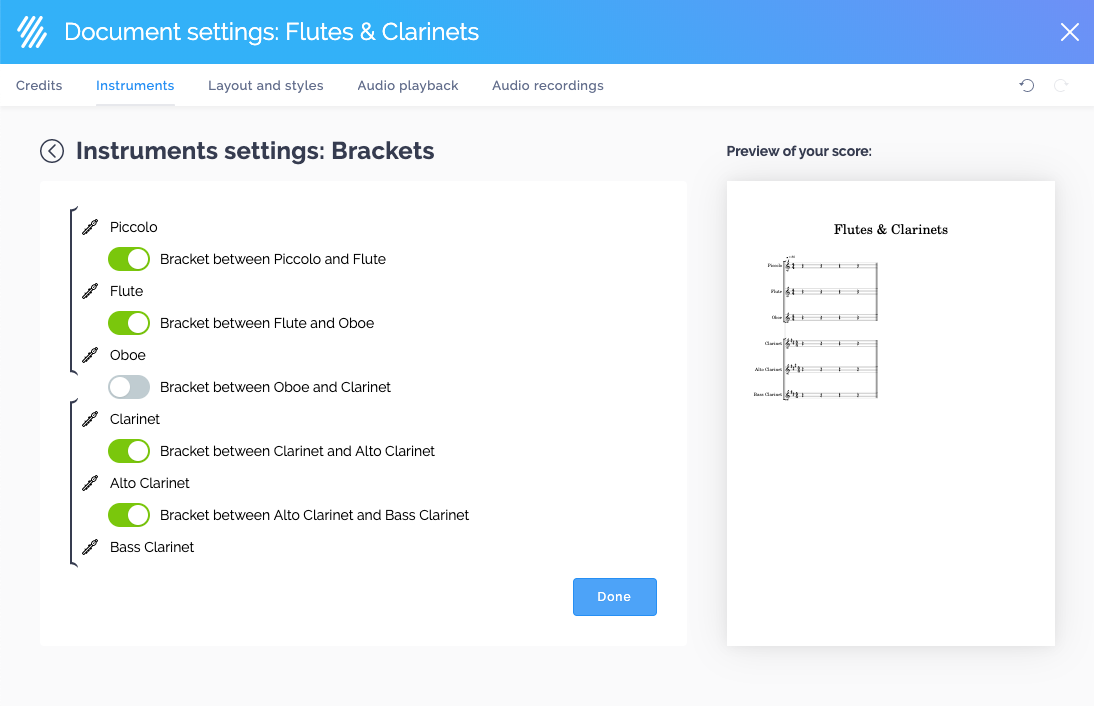 Accidentals with cross-measure ties
We now hide the accidental on the right side of the tie, if the note is in another measure: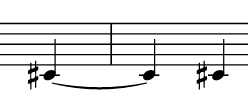 iOS update (4.1.0)
Last week we released an update for iOS. This one includes the major performance update we previously released on the web. Thanks to this one, larger scores will be faster to load and edit and your iPhones and iPads.
You can download the latest update of our iOS app on the App Store.
We are hiring: Community relationship
Our distributed team is hiring a new person to work with us (remote) and be the new forefront of our amazing community of 2M+ creators. If you always dreamed to join our marvelous team, check out our job listing on Angel.co.
We will also hire more in 2020 to grow our team, so please feel free to follow our updates on Angel to get our updates.
Meet us in December in Chicago
Like last year, our team will be in Chicago and attending the Midwest Clinic (December 18-21). If you would like to meet us there, check out the conference website for more information.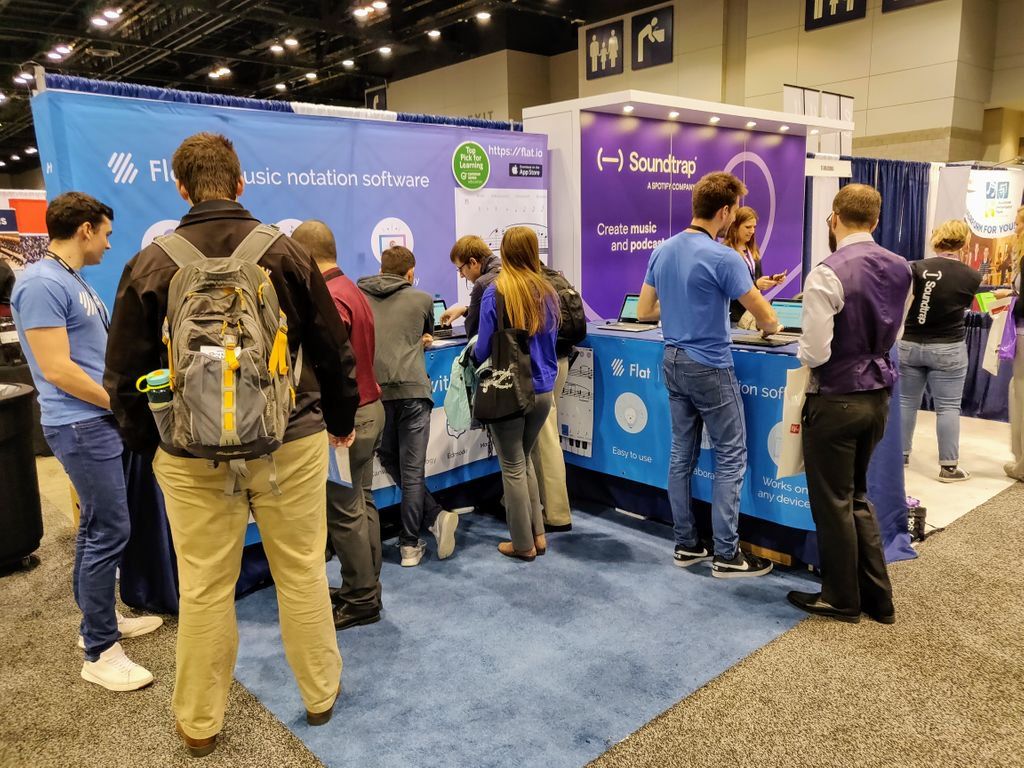 Thank you
Thanks again for all your feedback, we always love to hear from you! If you have any comments or suggestions, please drop us a line at hello@flat.io.
Cheers,
Vincent & The Flat Team