This blog post will dive into the Resource Library and explore its benefits through real-life examples. We'll be focusing on the experiences of educators in our Flat for Education community and sharing the main benefits they have reported. Curious to know how this latest update has been supporting our wonderful teachers? Read on to find out!
Folders
Despite its simplicity, the ability to categorize all of your assignments into folders can save you a lot of time.
With the ability to sort my assignments by grade levels, activity types, and whether they are exercises or graded assignments, it is now much easier for me to keep track of what has been created and what still needs to be done.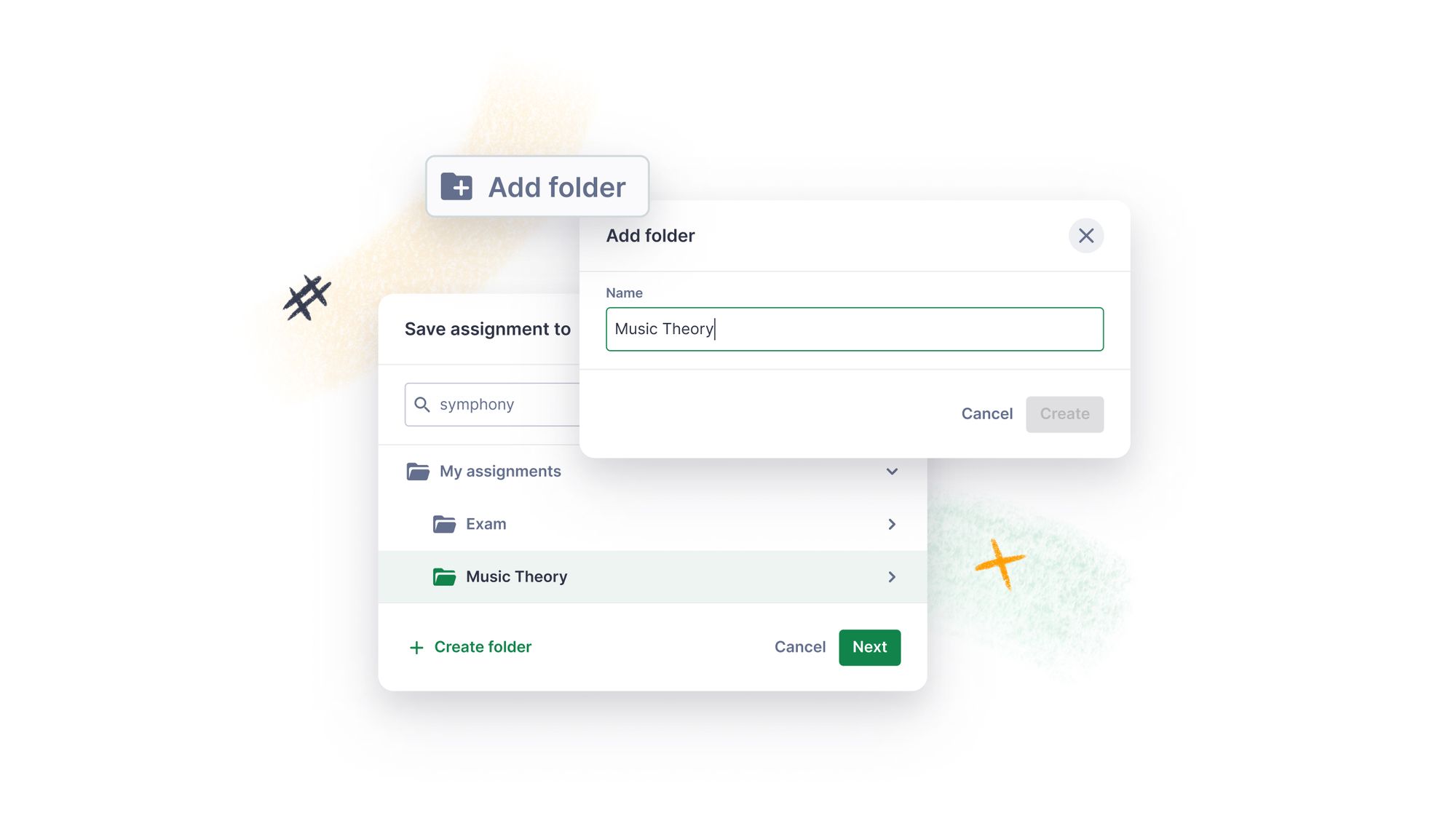 Assign to multiple classes
A teacher from our community highlighted several ways in which the new update has enhanced her day-to-day activities. One significant improvement is the ability to assign a single task to multiple classes with ease. Previously, she had to duplicate assignments (a long process when you teach many classes!) and carry out additional steps. However, now it only takes two clicks to accomplish the same task.
Discovering that I could assign assignments to multiple classes simultaneously was a great source of happiness for me. Being the only music teacher in a large school, this feature has greatly simplified the process for me.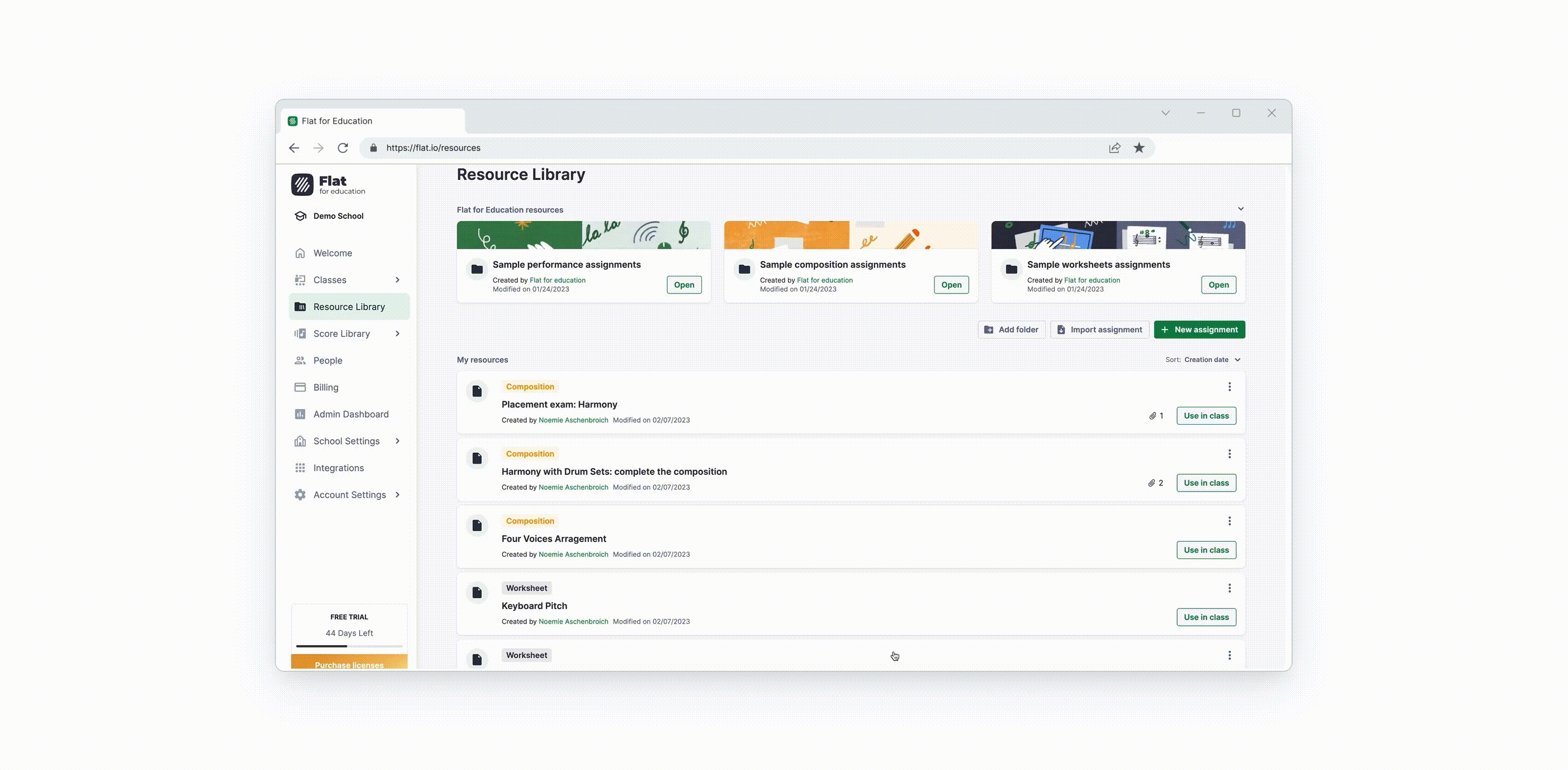 Toolsets
Streamline the composition assignment process for students by limiting the number of tools available within the editor. By simplifying the editor's tool options, students can focus more on the content of their compositions, rather than being distracted by the overwhelming number of tool choices available. This approach improves the overall quality of the compositions produced by students, as well as reduces the time and effort required for both students and teachers to complete and grade the assignments.
I did not know the toolsets existed before, but this actually changes my life for the better! Being able to reduce the number of tools available to my elementary students within the editor when composing makes it so much easier.
Create, edit, and save your custom toolsets in your library.
We are looking forward to hearing your thoughts about this latest update!
If you haven't already, log into your Flat for Education account and start exploring the new Resource Library yourself!
For any questions you might have, do not hesitate to contact us on: edu@flat.io.