The dynamic nature of technology is consistently driving progress in classrooms. By leveraging Flat for Education effectively, teachers can simplify routine duties. Which functionalities within our community have proven to be the most effective in terms of time-saving for educators?
My co-teacher and I have been having a great time coming up with assignments for our classes! We have also been saving a lot of time as this program is really intuitive for both teachers and students!
New update: Resource Library
In case you haven't heard about it yet, the Resource Library is the repository for all of your assignments. This feature makes it easier to re-use or edit assignments, and get inspired thanks to the sample resources!
Re-use and edit assignments
If you have an assignment that worked well last year, why not use it again? By saving your assignments in the Resource Library, you can easily use them again in future years or across multiple classes simultaneously. All you need to do is to assign them to the classes as needed.
Assignments saved in the Resource Library can also be edited at any point. However, please note that modifying an assignment in the Resource Library that has already been shared with a class will not alter the version of the assignment in that particular class; the changes will only be reflected in the library.
2. Sample resources: get inspired
Take inspiration from the Sample Resources, the pre-designed exercises provided by the Flat for Education team, which can help you save a considerable amount of time when you initially begin using Flat for Education. They will help you get familiar with the different assignment types and most importantly, reveal some uncover previously unknown possibilities.
Time-saving options are popular among teachers
Flat for Education offers numerous time-saving features to give you more room to focus, such as:
Inline comments that simplify providing feedback: leave comments in real-time, assist your students as required, demonstrate support, and offer any assistance they may require during remote learning.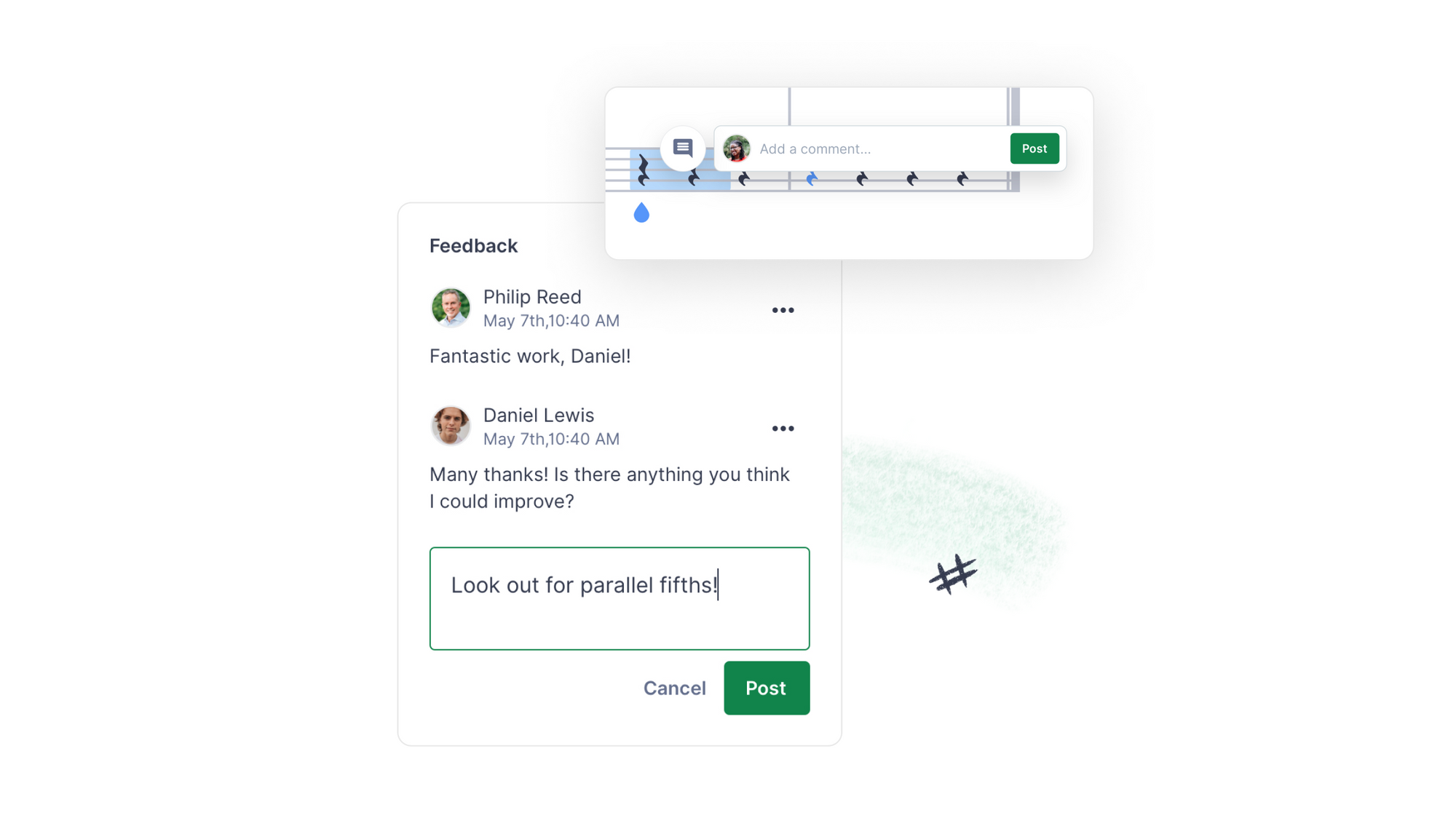 Automatically produced and graded worksheets: Streamline your class preparation and grading process, as everything is automated (if you choose to utilize this feature). Once the assignments have been graded, you can access analytics that offers a comprehensive overview of the aspects your students performed well on, as well as those they struggled with. This feature has significantly assisted teachers in preparing for the upcoming lesson or quiz.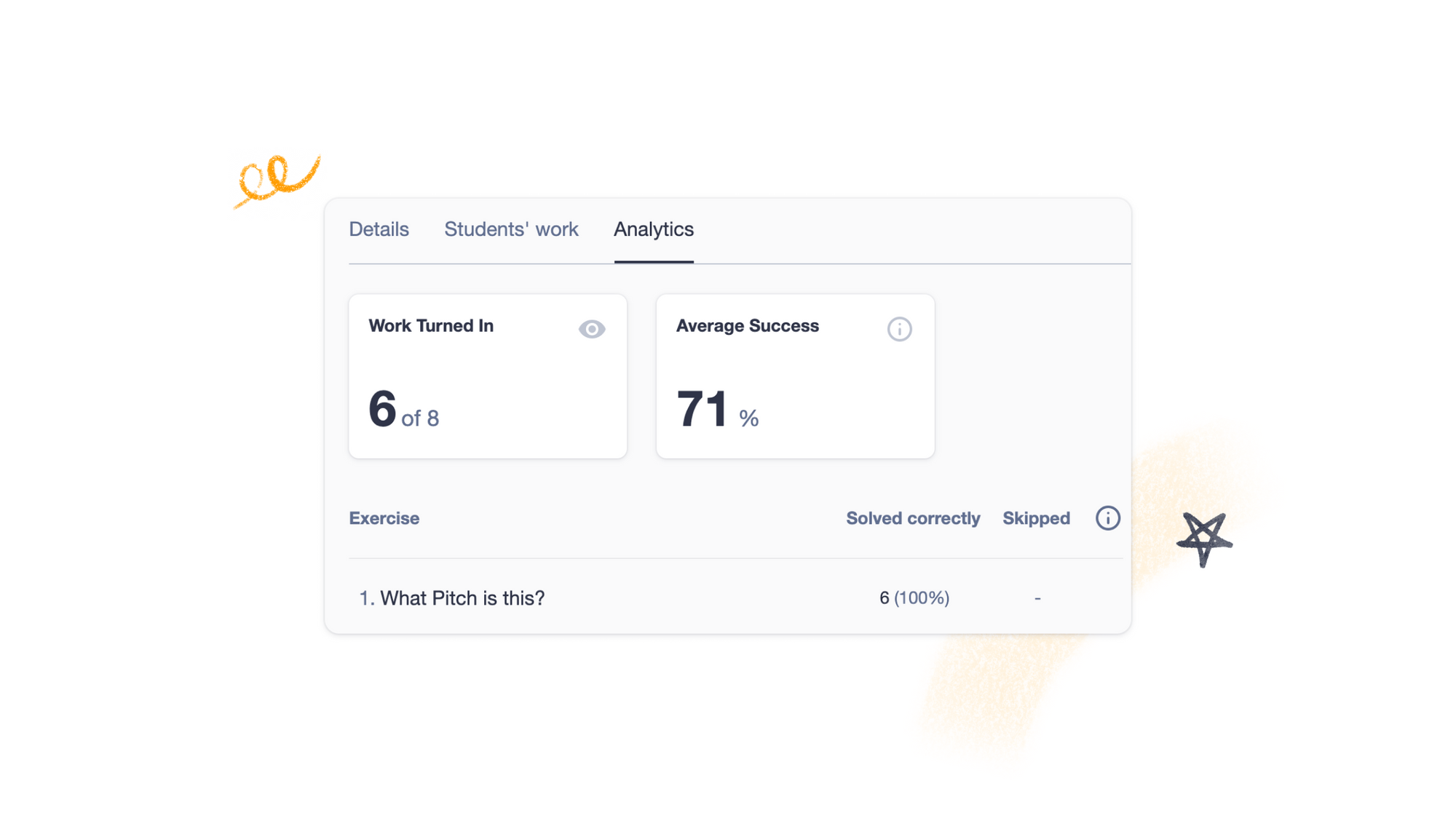 Integration with your current LMS: Flat for Education can be connected to a range of learning management systems, including Google Classroom, Microsoft Teams, Canvas (and many others!). These straightforward synchronizations allow teachers to retrieve student rosters, automatically send back grades, or manage classes. These are also convenient for students as they do not leave their familiar environment to use Flat for Education!
Did you know that you could use keyboard shortcuts to quickly input your music notation in the Flat for Education editor? Using keyboard shortcuts instead of the mouse enables you to work faster, more efficiently, and with increased precision, thereby saving you time and improving your productivity. As well, for those with mobility or vision disabilities, keyboard shortcuts are indispensable.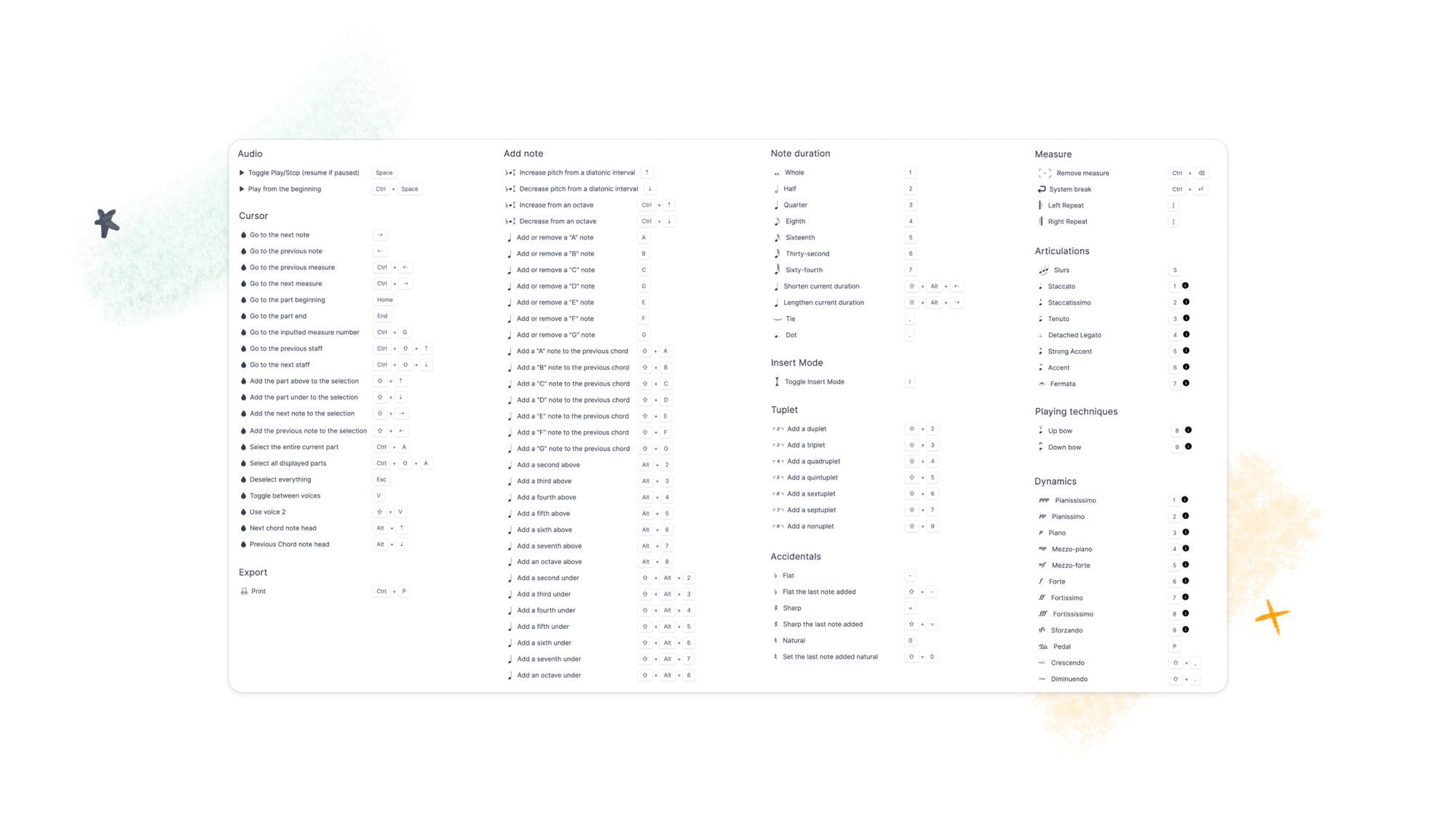 It is worth noting that each of these assignment types has been created to help you unleash your creativity with your students while simultaneously saving time! In case you wish to delve further into each assignment format, the following are helpful links for you.
Thank you for your time! As always, if you need anything, please email edu@flat.io