About the author
Pyotr Ilych Tchaikovsky is Russia's most famous 19th-century composer, although that acclaim didn't come all at once. As with many composers who went unlauded in their own lifetimes, audience appreciation of Tchaikovsky's works has grown over time.
About the piece
The classic fairy-tale ballet "The Nutcracker," performed at Christmas time around the world, revolves around the personal awakening of a young girl over one Christmas holiday.  It has become the most frequently performed ballet in the world since premiering at St. Petersburg's imperial theaters in 1892.
Did you know?
Tchaikovsky based the "voice" of the Sugar Plum Fairy on a new instrument he discovered in Paris: the celesta. The instrument had a clear, bell-like tone with ethereal notes, perfect for the fairy-tale ambiance of "The Nutcracker." He also used toys as instruments, in keeping with the tale being a children's story.
Assignment Ideas using Flat for Education:
Dance of the Sugar Plum Fairy Rhythm Activity:
This "Dance of the Sugar Plum Fairy" activity is perfect for teaching rhythm patterns and form to 3rd-5th graders. Once students have mastered clapping the rhythm patterns, you can pass out rhythm sticks for them to use.
Did you know that you could use worksheet assignments for additional rhythm practice? Here's an example using different counting systems!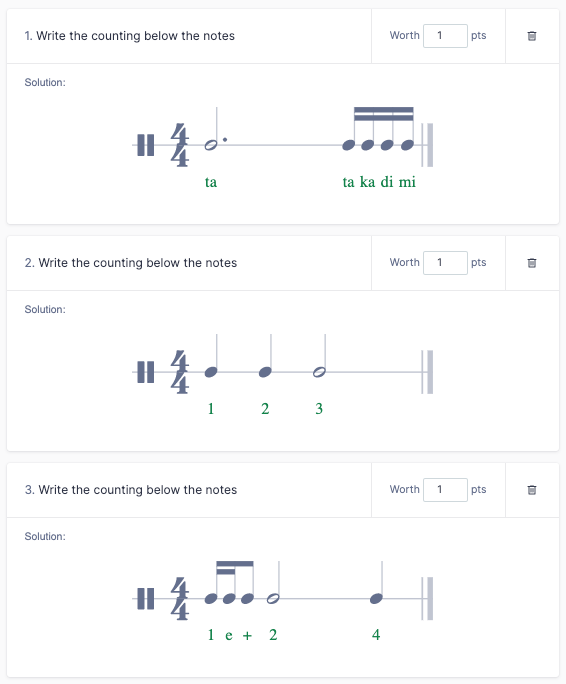 2. Play along:
You could have students divide into sections (A, B, C) and play the rhythms on classroom instruments. You could also have students improvise movements to go with each different section of the song - there are so many possibilities!
3. Have your students compose their own variations.
The possibilities are endless! What is your favorite piece of Holiday music to perform or discuss with your students?