We interviewed several teachers who use Flat for Education in their daily work. We learned so much from them and we're sure you will too. We have designed a series of case studies to help you get the most out of our platform and take your classes to the next level.
Don't have your Flat for Education account yet? Unlock your free 3 months using this link (only available for new users)!
Challenge: beginner-friendly features
Learning music theory, composition or reading can be very challenging for beginners- there are so many elements and rules to remember. It's a bit like learning a new language.
💡 The good news is that there are many tools, such as Flat for Education, that allow teachers and students to make this experience as easy, fun, and memorable as possible.
Overcoming this challenge with Flat for Education
How can teachers make the most of Flat for Education's features for beginner- and-elementary students?
For people of all ages and of all levels, learning to read music is not easy. Visual cues are a valuable training tool because they improve visual processing, reduce stress, and stimulate brain development. Studies show that color or shapes direct students' attention, aid in memorization, clarify instructions, and help visual learners. With Flat for Education, you can select many options in just a few clicks. Here are some examples: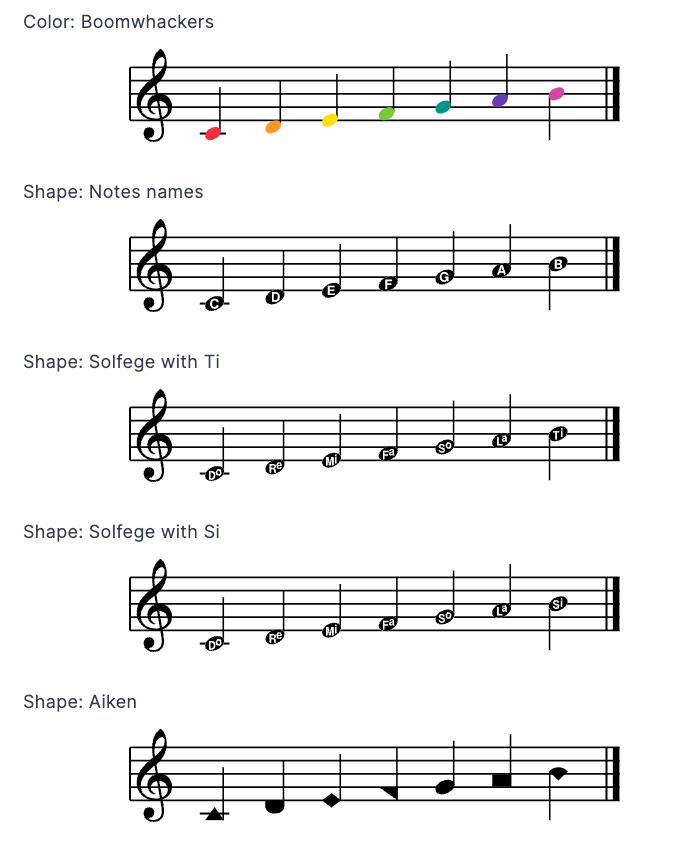 By the way, you can further adapt it to your pedagogical method and chose the "DO type" you want!
😉 Beginner-friendly Tips: You can combine a color mode and a shape mode (such as the note names and the Boomwhackers)
I love how it has great resources that elementary teachers need, such as the Kodaly, Boomwhackers, colored notes, hand signals. I love the least amount of clicks - it is really important for children. This platform is so intuitive and so logical. I love it and my students love it.  (Mrs. Burn)
2. Easily create and personalize assignments
Let's start with our music theory worksheets.  In the interest of ease and fun, Flat for Education has developed music theory worksheets with auto-correction. No need to waste time preparing your own resources or correcting homework! These worksheets can be used as quizzes, homework, workbooks, or quick checks throughout your student's musical progression. They are a great formative assessment tool that will help guide your teaching based on what you choose to emphasize. We also provide detailed analytics on your class' performance! And don't forget that they can be customized and adapted to all skill levels. Below are two examples of easy assessments you can do.

😉  Beginner-friendly tips:  Don't forget that these are highly customizable! You can not only customize the clefs, keys, staff positions, pitch displays, but also add custom settings, gradings, and scheduling.
I've been using worksheets very heavily in my music theory class. I love how customizable they are!! (Ms. Stump)
Now it's time to talk about composition assignments. These can also be very useful and suitable for younger or entry-level students. They all have some songs they absolutely love or know by heart. It can range from the latest animation movie theme to Happy Birthday. The point is, Flat for Education allows you to import mp3s or upload from YouTube, Vimeo, etc. into scores so that students can listen to the music attached to the score. This technique is particularly useful for rhythmic and melodic dictations or fill-in-the-blank exercises.
My students are obsessed with the Star wars sounds... I can see that during their free time they compose using these types of sounds. How fun! (Mr. Blake)

😉  Beginner-friendly tips:
→ Customize the toolbar to focus on specific notations. Create your own toolsets to get your students to focus only on the core notation of your activity (makes it easier for them and removes barriers to frustration!)
→ Lock your templates! Prevent your students from modifying the initial version of your template with a single click.
3. Real-time collaboration and feedback
Feedback is an essential element in supporting learners, especially younger learners or beginners. It helps maintain motivation while providing guidance to achieve learning goals. That's why Flat for Education makes it easy for educators to track their students' progress and leave feedback. In fact, as soon as students start working on their assignments, you can access their work and give them live feedback. By clicking on a student's name in the list, you will have direct access to their work. You can watch them work in real-time, write contextual comments on the score that they will see instantly, and even send their work back to them with more general comments.
You can see your students' work whenever you want, jump in on their compositions and help them build it from home. It has a deep system of tools set for students and it is not afraid of being simplified to the point where a child 6-7-8 old can pick it up and make ground with it. It is quick, fluent, and adaptable. Even in a 45 min class, you can go to that next deeper level. (Mr. Gould)
Results
✅ Beginner-friendly and/or elementary-level friendly assignments and exercises
✅ Increased confidence in learning new musical concepts for students
✅ Reduced class preparation time for teachers
Flat for Education features used
✨ Custom noteheads and color
✨ Composition assignment
✨ Custom toolbars
✨ Worksheet assignments
✨ Real-time collaboration
✨ Student analytics features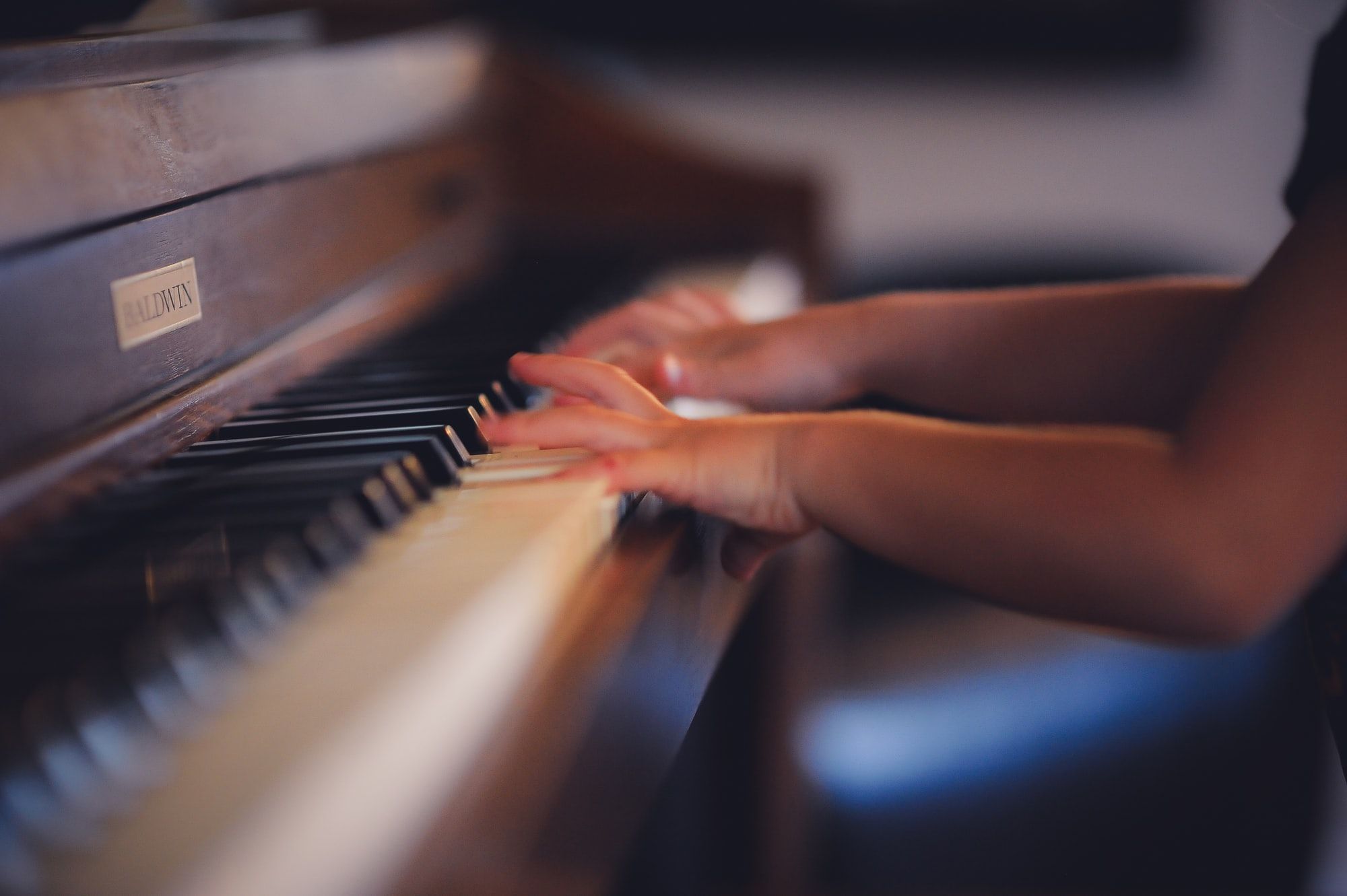 If you have questions or would like to try it for yourself, don't hesitate to reach out to edu@flat.io!