Hello everyone,
As usual, we want to keep you in the loop on our latest product updates:
Web music editor
Create and edit custom instruments directly in the editor
Now you've got even more musical possibilities easily available with Flat: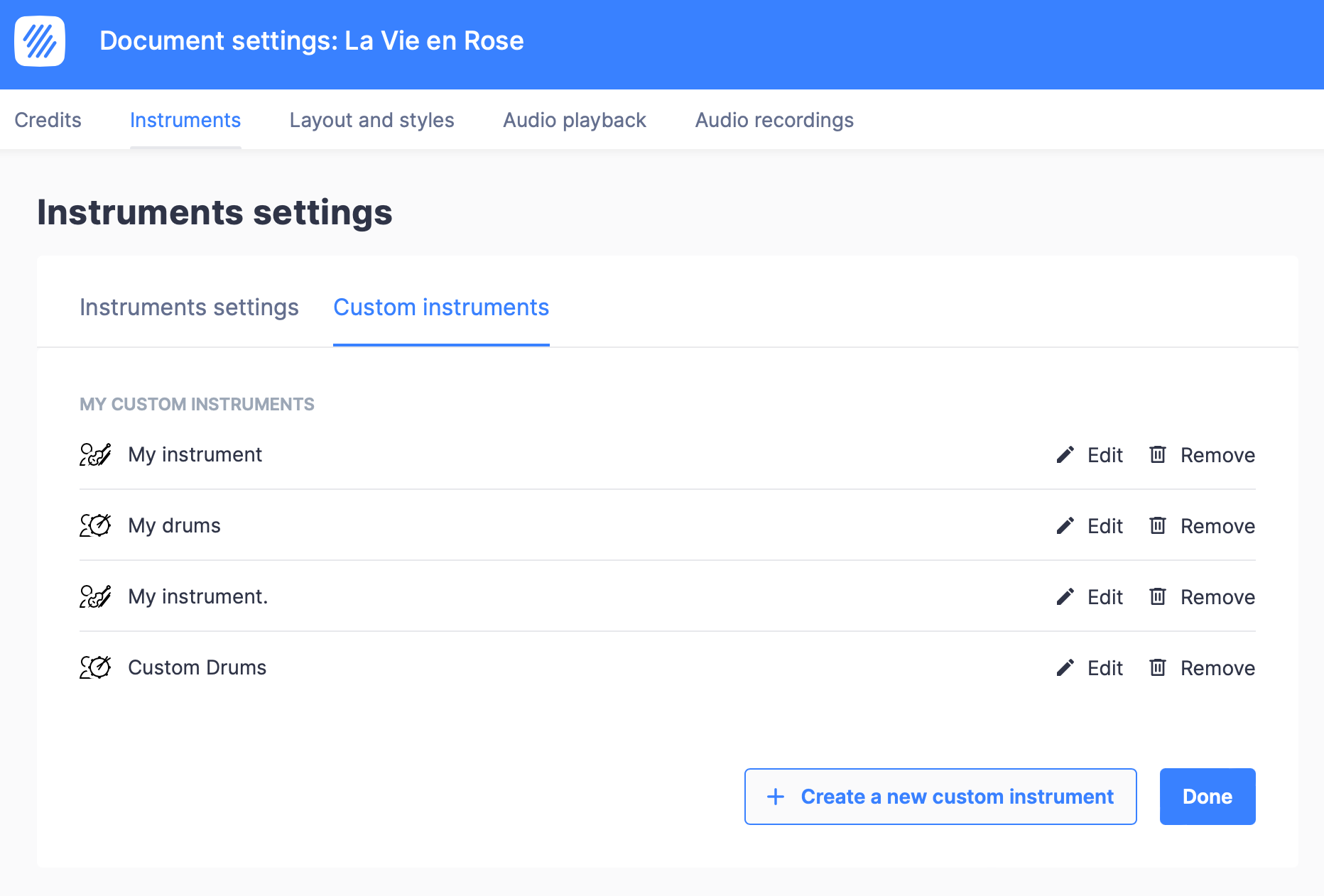 💡 Learn all about our custom instruments in this tutorial.
Flip slurs
You can now decide if a slur goes above or below the staff:

💡Read more information on our dedicated help page.
New voice selector

We released an improvement for the voice selector tool:
We were receiving lots of questions about how to insert a second voice on a staff, so we designed an icon that would make it clearer.
We also made another tweak: you no longer need to select a voice in order to remove it; instead, you can remove the first voice while editing the second one.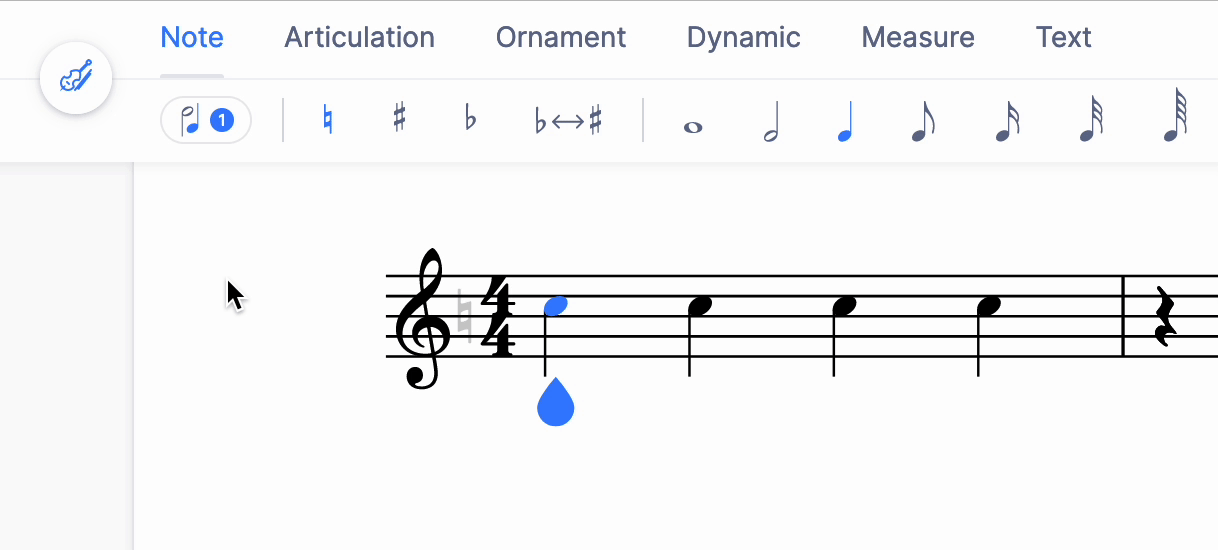 iOS mobile app
🐛iOS bugs fixed
Crash for German users: if the language settings of your device were in German, the app crashed.
Reloading a score was not working correctly (the score appeared empty after).
Android Mobile app
New tools
In-app help page.
Playback settings (playback speed and metronome).
Community tab.
Display/Hide concert pitch button. Before, the Concert Pitch button was always shown for pitched instruments.
Improvements
We removed the possibility of opening the side menu with a gesture to avoid opening it inadvertently. You can now use the top right menu button to open it.
🐛Android bugs fixed

The "merge rests" option for the PDF export switch was not enabled; now it is.
The community
Views are back
We added back the views counter: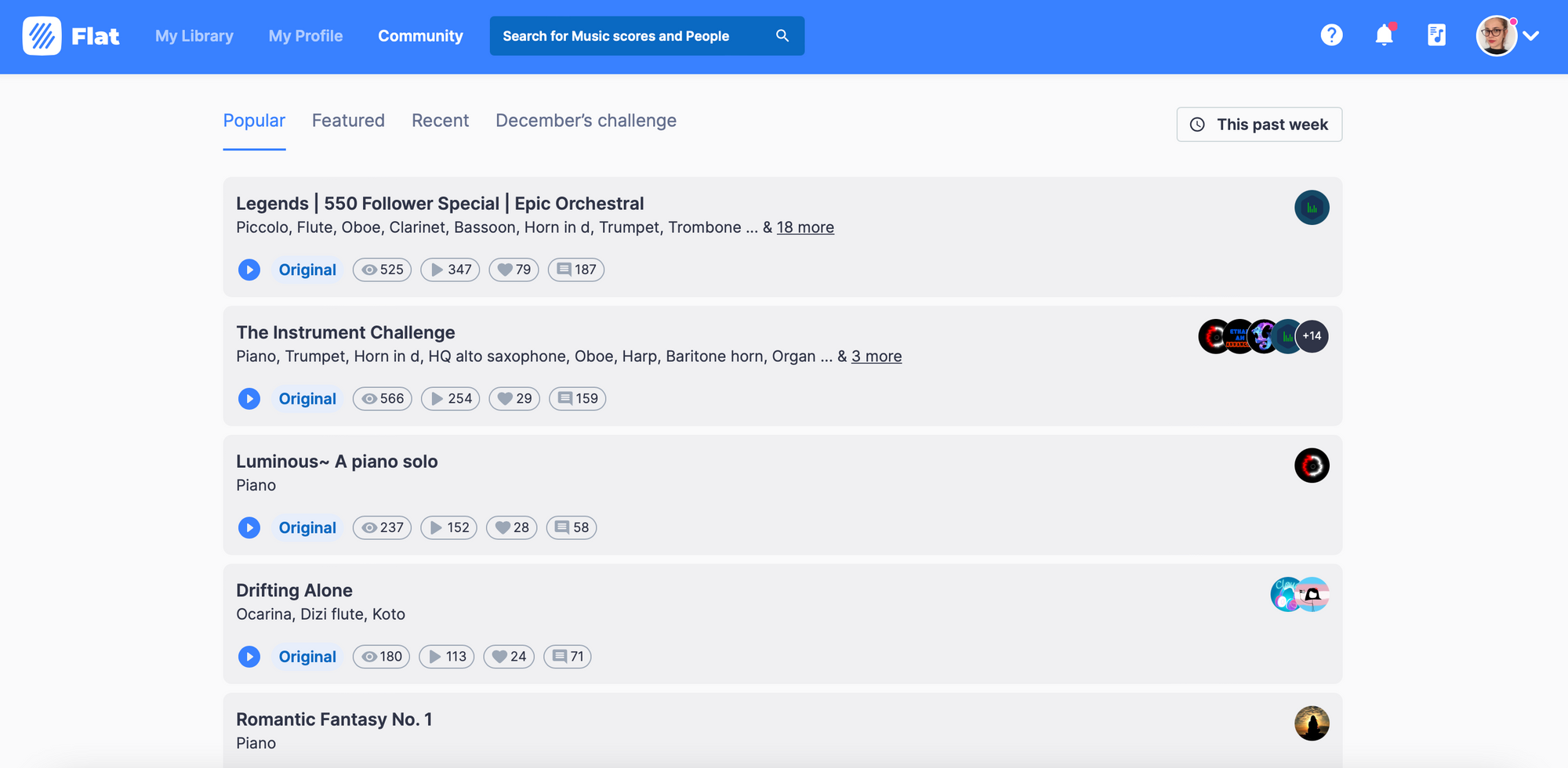 February challenge
The month of amour! With this prevailing mood, February's challenge is inspired by the feeling that has been at the root of great works of art throughout history: love.
For this Valentine special, we invite you to compose a song for Gustav Klimt's painting The Kiss.
Bach in time competition
The competition consists of a series of rounds, each round dedicated to a certain era in music. As each round progresses, we'll go further back in history, so that there will be rounds including Contemporary music, Jazz/Ragtime, Romantic classical, Classical, and Baroque Classical.
🤫 You can join our Discord server to be updated about this and more community activities. We have a dedicated channel there for this competition.

🔗 Learn more about this competition here.
Composer of the month
February's composer is ✨Unnatural✨
We learned a lot during our interview, and we're sure you will oo.
We'll share the interview very soon!
Would you do something for us?
It would be fantastic if you could follow us on Instagram and Twitter.
You'll get great content while supporting our project 🤩.
Any feedback?
If you have any questions, feedback, or suggestions for our product team, please reach out to us: hello@flat.io.
Have a wonderful day!